First Read
First Read PA – Sept. 20, 2023
Dems retain House majority with Powell win … Officer Dial's bail revoked in shooting death of Eddie Irizarry … Temple president dies after falling ill on stage… and more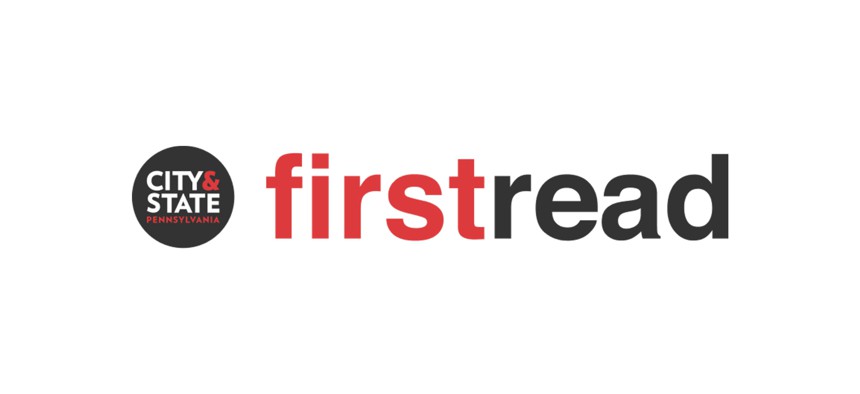 WEATHER: Philadelphia: sunny, high of 76; Harrisburg: mostly sunny, high of 77; Pittsburgh: patchy fog before 9 a.m., then sunny, high of 76.
FROM CITY & STATE:
* Gov. Josh Shapiro kicked off National Voter Registration Day yesterday with a surprise announcement: Pennsylvania will now have automatic registration for eligible voters when they renew or receive their driver's license or ID at a PennDOT or photo license center. 
* State Rep. Rick Krajewski, one of the keynote speakers of City & State's Greater Philadelphia Healthcare Summit, spoke with City & State to preview today's summit and to offer insight on solutions for the region's elder care crisis, innovations in primary care delivery and more. 
NEW THIS MORNING:
* Democrats will retain their one-vote majority in the state House of Representatives after voters in Pittsburgh yesterday elected former congressional aide Lindsay Powell, The Associated Press reports. 
* A Philadelphia police officer charged in the shooting death of a driver last month is back in custody following the revocation of his bail after prosecutors challenged the constitutionality of his release, the AP reports.
* JoAnne A. Epps, Temple University's acting president with a long distinguished career, died after falling ill on stage yesterday afternoon during a university event, The Philadelphia Inquirer reports. 
* Philadelphia mayoral candidates Cherelle Parker and David Oh will debate each other next month on KYW Newsradio, the station announced yesterday, the Inquirer reports.  
* A new bill aims to slow the speed of the revolving door between public service and private sector lobbying, a threshold state lawmakers and workers often cross once they leave Pennsylvania government, Spotlight PA reports. 
* A state Senate committee yesterday unanimously voted to advance a bill that would add restrictions to children's social media use, the Pennsylvania Capital-Star reports. 
* Pittsburgh Public Schools is one of three school districts suing the state Department of Education over a rule that allows students receiving special education services to remain enrolled until they turn 22 years old, WESA reports. 
* Democratic mayoral nominee Cherelle Parker said yesterday that she is looking for someone with "knowledge of Philadelphia" to lead the city's police department if she becomes mayor in January, the Inquirer reports.
* Gov. Josh Shapiro appointed Philadelphia City Council President Darrell Clarke on Sept. 1 to a four-year term on the Pennsylvania Liquor Control Board. That appointment was referred to the Senate on Monday and placed on yesterday's calendar for consideration, the Inquirer reports.
* Mayor Jim Kenney could veto City Council's bill that would ban supervised injection sites in most of Philadelphia, but he admits it's a battle he cannot win, WHYY reports. 
EDITORIAL PAGES:
* The Washington Post has a column by Greg Sargent, who writes that by keeping a registration process in place while removing the need to affirmatively initiate it, studies show automatic voter registration encourages democratic participation and tends to make voter rolls more accurate and more up to date. 
* The Inquirer has a column by Jenice Armstrong, who writes to Mayor Jim Kenney arguing Philadelphia's firefighters who get cancer, whether or not they can prove they were exposed while on the job, deserve benefits. 
NATIONAL POLITICS:
* Attorney General Merrick Garland – a prime target for House Republicans seeking to push unproven claims that the Justice Department is protecting President Joe Biden and his son Hunter Biden – is set to defend himself at a high-stakes, high-volume hearing today, The New York Times reports.
* The prospect of a government shutdown escalated significantly yesterday as House Republicans' intraparty tensions again came to a head in a dramatic floor vote amid negotiations on a nascent plan to keep the government open, The Washington Post reports. 
HAPPY BIRTHDAY: To State Sen. Katie Muth … Want to wish someone a happy birthday in our newsletter? Email their name, job title and upcoming birthday to editor@cityandstatepa.com.
MOVING ON: Deepak Bhatia has been hired by The Hershey Company as its first chief technology officer … Have a career change or life event to announce? Email us: editor@cityandstatepa.com.
TODAY'S SKED:
9 a.m. – The Local Government Commission meets, Room 515, Irvis Office Building, Harrisburg. Watch here.
9:30 a.m. – The House Health Committee holds a public hearing on HB 1657, Room 523, Irvis Office. Watch here.  
10 a.m. – The Senate Game & Fisheries Committee holds a public hearing on online sales of licenses for the Pennsylvania Game Commission, Room 8E-B, East Wing. Watch here. 
10 a.m. – Pittsburgh City Council meets, Council Chambers.
10:30 a.m. – The Senate Veterans Affairs & Emergency Preparedness Committee meets, Room 8E-A, East Wing. Watch here. 
1:30 p.m. – Pittsburgh City Council holds a briefing on the Garfield and Smithfield Street incidents. 
3:15 p.m. – Gov. Josh Shapiro to sign an executive order seeking to govern generative artificial intelligence proactively and responsibly within the commonwealth, Carnegie Mellon University, Tepper School of Business, 4765 Forbes Ave., Pittsburgh. Watch here. 
Off the Floor – The Senate Appropriations Committee meets, Rules Committee Conference Room. 
Off the Floor – The Senate Rules & Executive Nominations Committee meets, Rules Committee Conference Room. 
To have your events included in Today's sked, please email the information to editor@cityandstatepa.com.
KICKER: 
"She was our light at the end of the tunnel. Temple University will survive it. I'm not sure I will emotionally survive it." – Mitchell L. Morgan, chair of the Temple University Board of Trustees, via the Inquire