Infrastructure
Bipartisan budget bolsters economy, workforce via education, skills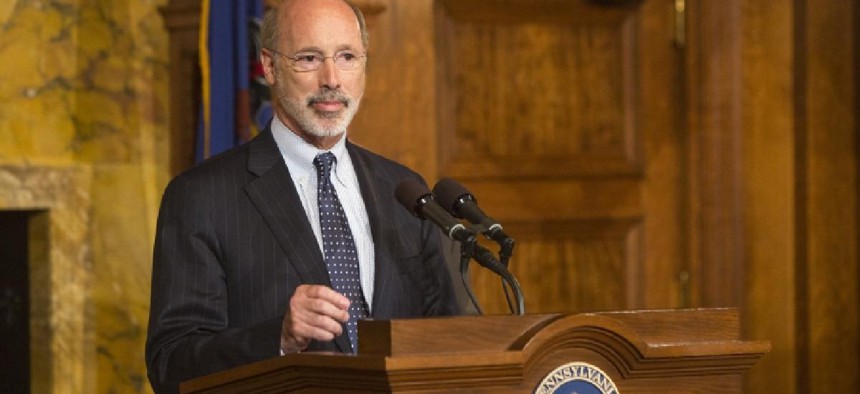 Pennsylvania's bipartisan, on-time budget includes major components that will build upon the critical investments my administration made in workforce development and education, including restoring cuts from previous administrations, and take a major step towards restoring the state's fiscal health, including turning a $2.4 billion deficit into the first real transfer to the state's Rainy Day fund in years.
This budget continues to increase opportunities for all Pennsylvanians and shows the results of our hard work to get the state's finances under control.
Over the past three years, we have taken a massive structural deficit and turned it into a surplus, putting money in the Rainy Day fund for the first time since 2006. This was accomplished by reducing the commonwealth staff complement by more than 1,700, using lean practices to find savings and address backlogs, improving workflow, reducing annual payments to the Pennsylvania State Employees' Retirement System and the Public School Employees' Retirement System through pension reform, and consolidating human resources and information technology functions for multiple agencies.
State government has invested in programs important to Pennsylvania families, continuing investments in education, supporting people with disabilities, and funding to protect schools, communities, and seniors.
Our continued commitment to workforce development includes the launch of my PAsmart initiative to align workforce development efforts across commonwealth agencies to more efficiently deliver services, prioritizing $30 million for investments in computer science and STEM education programs, and expanding apprenticeship and industry partnerships.
We are succeeding at making Pennsylvania fiscally strong, our workforce well-trained and our communities safe and secure.
We are making progress for all Pennsylvanians and this is a budget I was proud to sign.