From the Editor
How I found some unexpected sustenance in the buffet line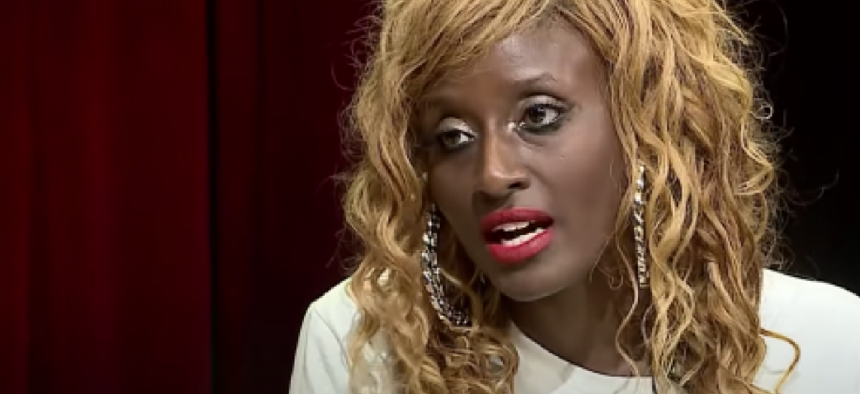 As we finally approached the food at the buffet table, Zarinah Lomax and I had the same thought: These plates are awfully tiny. I'm going to pile on as much as possible to avoid going back into this long-ass line for seconds. But only I said it out loud. We shared a laugh – and this seemingly innocuous icebreaker proved to be the catalyst for one of the more meaningful encounters I've had in recent memory. 
We met at International Women's Day at Philadelphia City Hall, and besides both of us being ravenous, we discovered we also share a profession – but hers is a relatively new calling. Lomax, who lives in South Philadelphia, told me the complicated journey of how she got into journalism and began interviewing people to chronicle their experiences of gun violence and domestic and sexual assault.
Lomax, a rape survivor herself, said her mission is to talk to people who have experienced similar forms of trauma in an effort to help them heal. "I wanted to allow them to tell their stories from a place of overcoming their fears," she said. "I decided that I wanted to show people that you didn't have to live as a victim."
When a close friend was gunned down outside a West Philadelphia bar in 2018, Lomax realized she had reached her breaking point. She responded by turning that tragedy into an opportunity to raise awareness for victims of gun violence and their families via "The Zarinah Lomax Show" on Instagram. "I began to bring families on to share their stories of losing their loved ones – or people that had survived gun violence," she said. 
She broadcasts live Tuesday and Thursday nights, generating as many as 3,000 views per episode. In 2018, she won a CAMMY award for innovation in television. 
In addition to her Instagram show, Lomax hosts a live art and fashion exhibit called "The Apologues," which provides a platform for crime victims to share their stories through art, fashion and music. She said her long-term goal is to syndicate her show and have "The Apologues" expand to other cities.
This journalist/fashion designer/influencer/artist/activist may not yet have the name recognition, high-profile connections or deep pockets of some of the people who have made our power lists, but like so many of them, she has gone above and beyond by recognizing a great need in her community and by doing something about it.