Criminal Justice
Opinion: It's long past time to fully fund PA's indigent defense systems
Pennsylvania remains one of two states that fails to provide funding for indigent defense.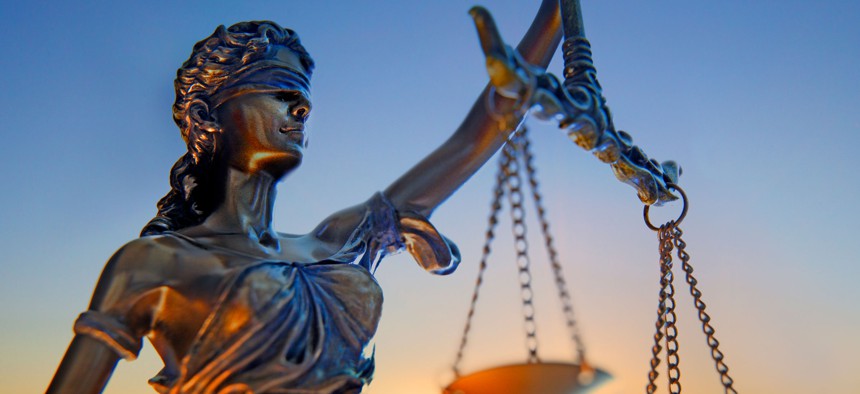 Among the fundamental rights guaranteed to anyone accused of a crime by the Sixth Amendment to the U.S. Constitution is the right to have legal representation. In many ways, the right to counsel is the cornerstone of our American legal system. This right to a lawyer is crucial for upholding justice, fairness and protecting everyone's due process rights, regardless of their circumstances. 
Without the guarantee of representation by an attorney, our system of "innocent until proven guilty" would be nothing more than a hollow promise. More than a half-century ago, the U.S. Supreme Court recognized that a defendant who cannot afford to hire an attorney cannot stand equal before the law or receive a fair trial unless counsel is provided to them. This is called indigent defense.
But there's a catch: Even as courts have affirmed the right to counsel for those who cannot afford it, those same rulings have placed the responsibility on states to ensure that every indigent person charged with a serious crime receives effective assistance of counsel. 
Pennsylvania is one of only two states that provides neither funding nor a mechanism for statewide oversight. Instead, the commonwealth relies entirely on counties to fund and oversee the state's indigent defense system – but many of these counties are too cash-strapped to provide sufficient funds to satisfy the constitutional mandate. This underfunding also creates extremely difficult working conditions for many overworked – and underpaid – county public defenders. 
Overwhelming caseloads are causing public defender burnout and leading to high vacancy rates that exacerbate the rising caseload problems. Some public defender offices have been unable to fill vacancies for years. If there was a way to lessen the crushing weight of never-ending cases or to make a salary that kept pace with inflation, I might still be a public defender today. 
My time as a public defender was the most rewarding of my legal career. I fought for principles I believed in, challenged injustices and tried my best to balance the playing field in an otherwise unequal system. A public defender's fight to provide justice to a never-ending stream of usually hard-luck people is relentless, but it is also unsustainable. I knew I could neither maintain the pace demanded by my caseload nor have enough hours in a week to do the necessary work to get real justice for my clients. In many cases, I simply didn't have the time and resources to do everything required of me. 
All public defenders know this feeling. Catch them in candid moments and they will admit to being overwhelmed much of the time and to falling short of the high standards of representation they set for themselves, or that the Sixth Amendment demands. 
The good news is there are signs that Pennsylvania might be starting to move in the right direction on funding public defenders. This budget cycle, we saw for the first time the state legislature appropriate $7.5 million for public defense. (Gov. Josh Shapiro's budget originally proposed $10 million, which was reduced during budget negotiations.) 
While this is remarkable, the legislature still needs to pass a bill to authorize the use of those funds. What makes lawmakers' inaction all the more frustrating is that there are already two bills that would create an Indigent Defense Advisory Committee and a grant program to administer the funds to county public defender offices. 
This legislation was negotiated over many hours in a bipartisan fashion that is rarely seen these days. I should know – I wrote it during my time working in the legislature. During the last legislative session, the bill passed unanimously through the Senate. Unfortunately, the House did not take it up before the end of that session. 
Failing to adequately fund public defense aggravates the vulnerabilities of our criminal justice system and sends the implicit message that public defense is not important. These deficiencies result in profound unfairness and injustice. 
It doesn't have to be this way. Other states that historically failed to honor the constitutional imperative to adequately fund indigent defense – like New York, Michigan and Idaho – have begun to provide necessary resources and leadership. It's not cheap, but no one should be treated worse simply because they are poor, especially when that means possible jail time.
Reforming Pennsylvania's indigent defense system is a collective responsibility, and legislative action is the essential catalyst for change. The $7.5 million appropriation for indigent defense systems in Pennsylvania was a first step towards ensuring a fair and equitable justice system, but the work isn't finished.
The legislature must act to pass the authorizing bill, beginning the process of ensuring fair and constitutional legal representation to all individuals. Lawmakers must recognize the urgency of this matter, rise above the political fray and prioritize passage of this legislation.  
Veronica Miller is senior policy counsel for criminal legal reform at the American Civil Liberties Union of Pennsylvania. She was previously a public defender in Dauphin County.