Entertainment
Meet the South Philly tech team behind City Hall's sensory light show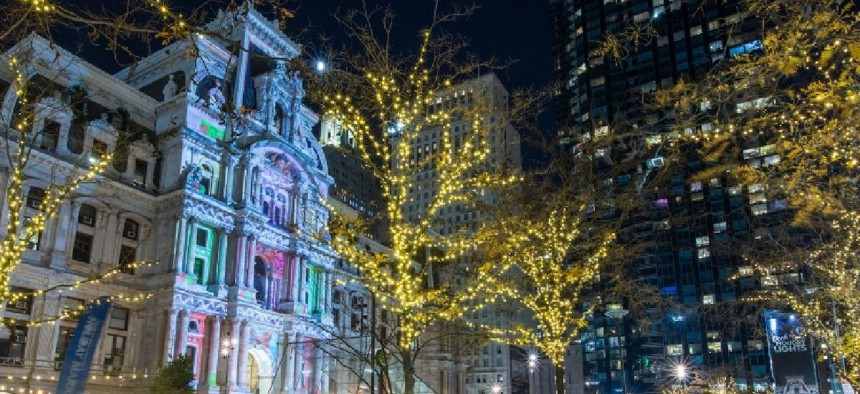 The science behind the magical display of light and music is probably the least talked about part of the Deck the Hall Light Show at City Hall, but it's probably the most interesting part. 
Ricardo Rivera, founder and creative director of Klip Collective, uses a combination of projection mapping, lighting and sound design to create the show experience. He was recruited by Center City District after his talents were discovered at Longwood Gardens, where he designed Nightscape, and later, the aerial lighting displays at the Philadelphia Flower Show.
His company of 15 people, headquartered at the Bok Building in South Philly, has worked with Nike, Target, Red Bull and other corporations on projects and promotions – and since 2015 – the City of Philadelphia. 
"The work is created for the architecture of City Hall. You can't just project anything and have it work up there. It's very meticulous," said Rivera. 
"We had to scan and create a 3D model of City Hall, and then we used that model not only to do the projection mapping to make everything fit, but also to create the concept. It's very intricate architecture, so not everything works. That's the hard part – is creating this puzzle."
If you haven't seen it yet, you have until Jan. 1 to catch the light show spectacular at Dilworth Park. Sponsored by 6abc, Center City District and Independence Blue Cross, the display consists of an animated light show projected onto the west portal of City Hall with an accompanying synchronized holiday soundtrack.