Personality
The power of love: Meet six Pennsylvania power couples making us gush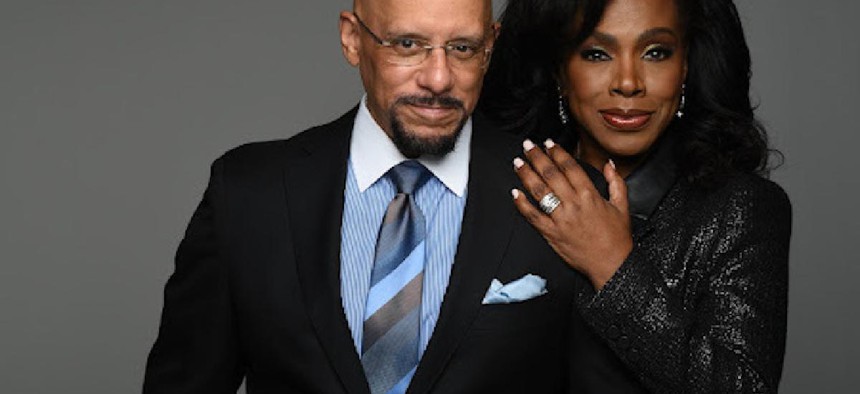 Where would Rocky be without Adrian? What about Jim and Pam up in Scranton? In the second month of the year, what many consider the month of love, we're here to celebrate the power of two. 
Valentine's Day wouldn't be the same without your significant other, and Pennsylvania politics wouldn't be the same without these power couples. Power can take many forms, including political, media and legislative influence. Each of these couples has shaped Pennsylvania's political landscape in one way or another, and many are just getting started. 
Drew Crompton, Partner, McNees Wallace & Nurick / Megan Crompton, Senior Associate, Allegheny Strategy Partners
Our first couple met at the Capitol in Harrisburg 20 years ago. At the time, Megan was working for Gov. Tom Ridge and Drew was working for Senate President Pro Tempore Bob Jubelirer. Together, the two share more than 50 years of state government experience. More recently, Drew served as a Commonwealth Court judge and Megan was the vice president of government relations at Long Nyquist. The legislative process follows the Cromptons home as well, they said, as Drew "chairs" the family's banking and insurance committee while Megan "chairs" the children & youth and education committees, taking care of their two daughters and two dogs.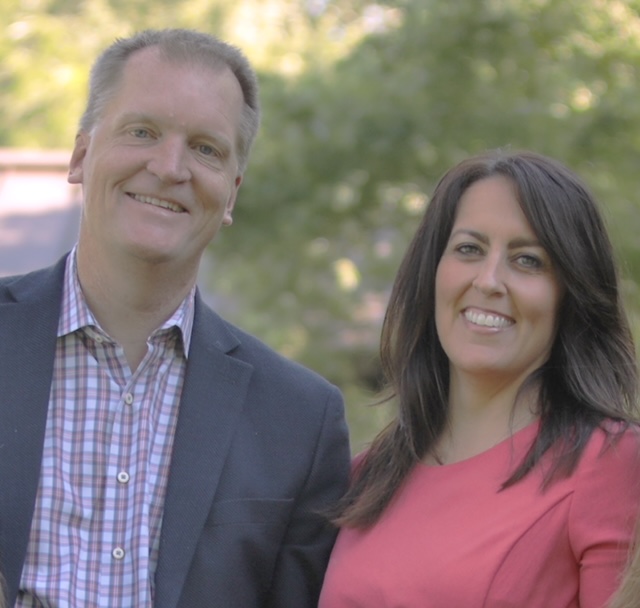 Austin Davis, State Representative / Blayre Holmes Davis, Director of Community Relations, Pittsburgh Steelers
This Pittsburgh-based couple first met at the August Wilson African American Cultural Center in summer 2012. The two grew up in Mon Valley and are now serving their western Pennsylvania community in a variety of ways. Austin Davis represents the 35th legislative district and is a candidate for lieutenant governor. Blayre oversees the Steelers' community goals and works with the NFL to execute league-wide social responsibility initiatives. In 2019, Gov. Tom Wolf appointed her to the Pennsylvania Commission for Women.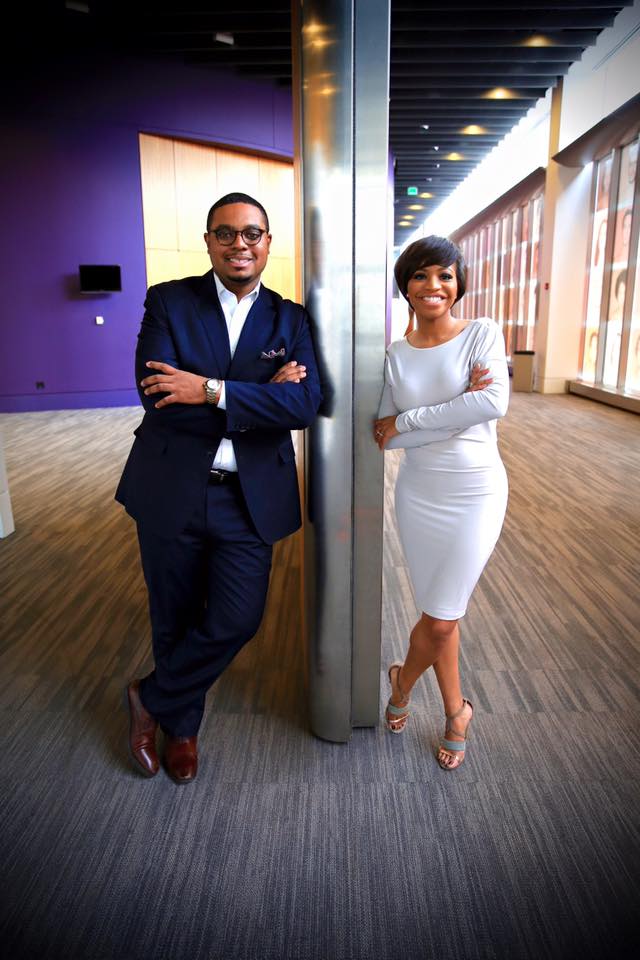 Malcolm Kenyatta, State Representative / Matthew Miller, Urban Designer, Director of Justice and Belonging, University of Pennsylvania 
Dr. Matthew Miller messaged Malcolm Kenyatta on Instagram five years ago and the two fell in love instantly when they finally met in person months later. Based in Philadelphia, Malcolm is a state representative and candidate for the U.S. Senate, and Matt is an urban designer at the University of Pennsylvania School of Design. Malcolm, who tied the knot with Matt on Feb. 5, jokes that Matt is his campaign's creative director. He said Matt working outside politics can be advantageous because "he has made this campaign more beautiful, creative and fun for not just myself, but our team and supporters."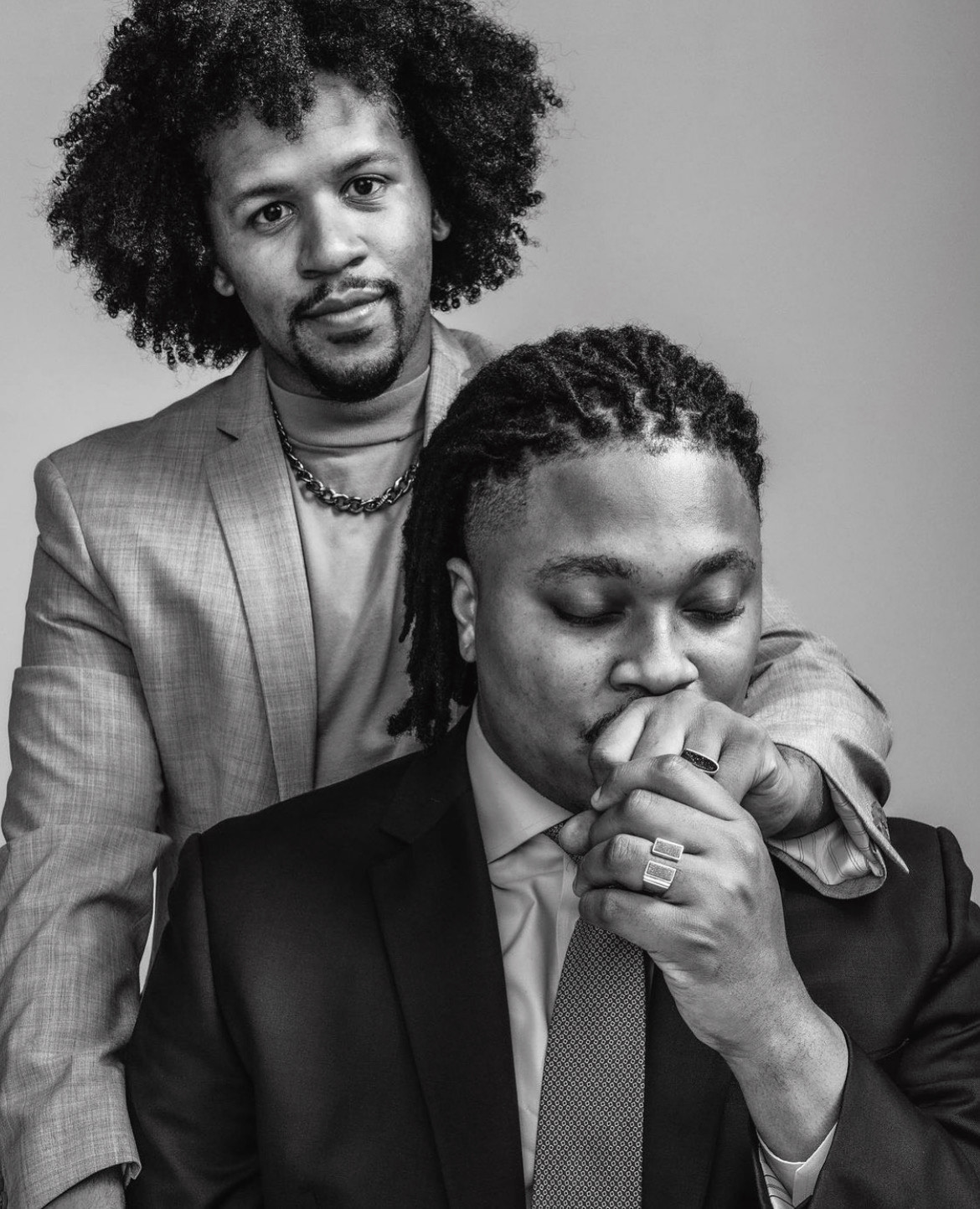 Sheryl Lee Ralph, Actor / Vincent Hughes, State Senator
A well-known and fashionable couple from Philadelphia, Sheryl Lee Ralph and Vincent Hughes say they prefer to be called a "service couple." The two met in New York City in 2002 when Vincent said he was asked to meet with Sheryl to provide assistance on a children's hospital development project in Jamaica, and they've remained in the spotlight since. More recently, Sheryl's successful sitcom, "Abbott Elementary," which depicts a struggling public school in Philadelphia, has brought even more attention to the need for more education funding. Both continue to advocate for literacy, the arts, voter registration and more.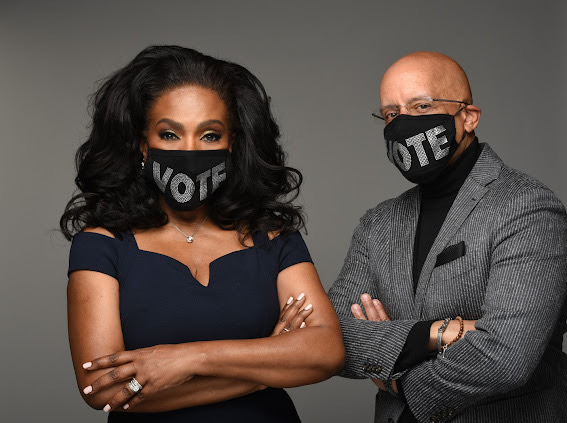 Jonathan Lovitz, public policy advocate, candidate for PA House District 182 / Steve Sosna, Meteorologist, NBC 10 
Jonathan Lovitz and Steve Sosna look to serve the Philadelphia community in different ways. Jonathan is the senior vice president of the National LGBT Chamber of Commerce and a candidate for the 182nd House District, which includes Midtown Village, also known as the Gayborhood. Steve is an Emmy-award-winning meteorologist for NBC10. The two formally met at the Out Magazine Pride Party in 2014 and have been together since. While working from home for most of the pandemic, Jonathan and Steve said they've been one another's "stage managers, lighting technicians and makeup artists" when they do TV appearances in their kitchen.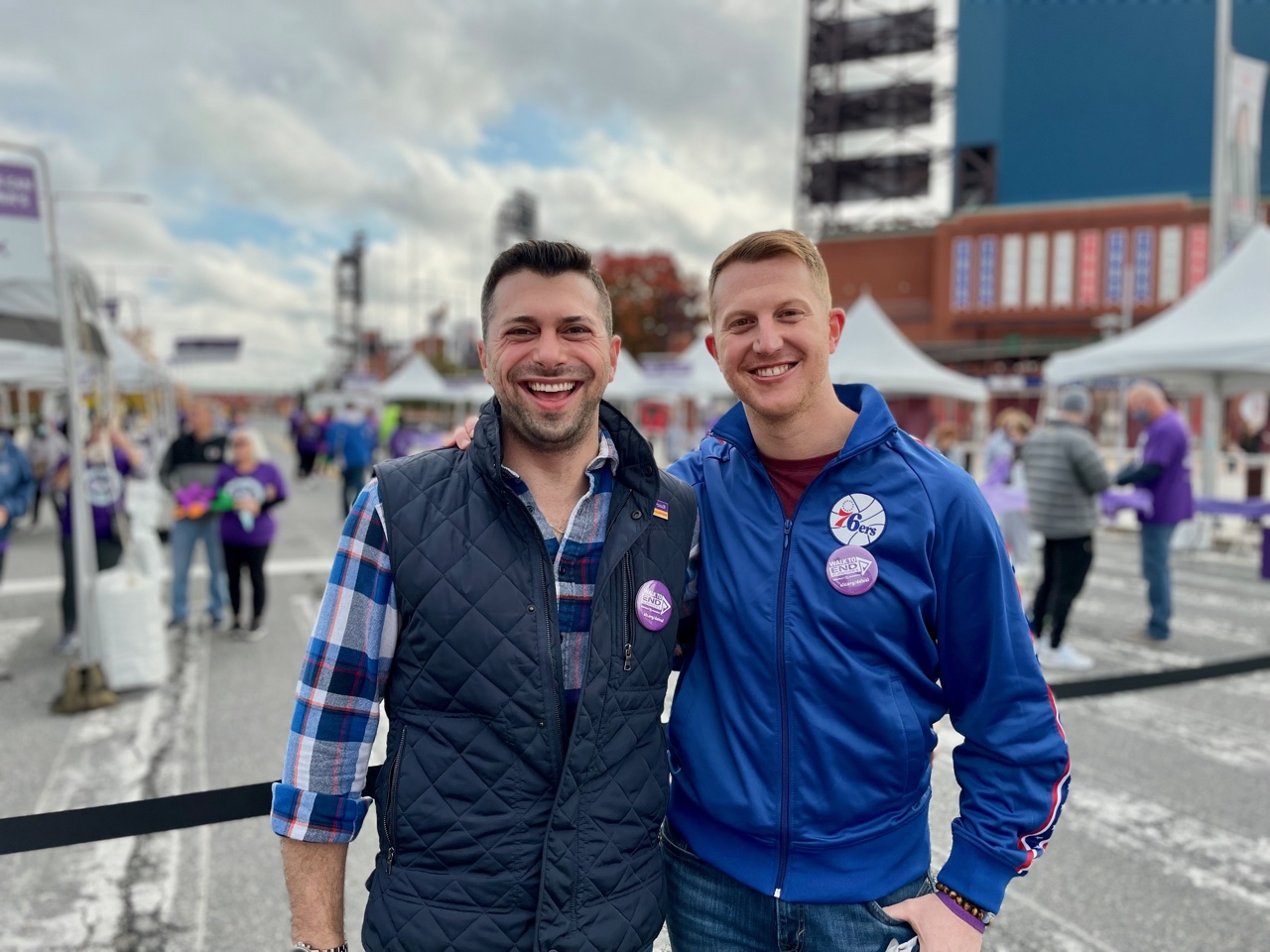 David Dix, CEO & Co-Founder, Luminous Strategies / Marcia Perry Dix, CEO & Founder, Perry Media Group
In addition to running their own public affairs firms, David and Marcia Perry Dix are the co-founders of the Pennsylvania Chamber of Black Owned Business (PACBOB). The two first met at the 2011 inaugural ball for Gov. Tom Corbett and tied the knot on New Year's Eve at the Hershey Country Club and Hershey Hotel seven years later. They said they consider themselves "entrepreneurs with voices" that enjoy living, working and playing together. They said developing PACBOB during the pandemic aligned their personal and professional passions to support Black-owned businesses just like theirs.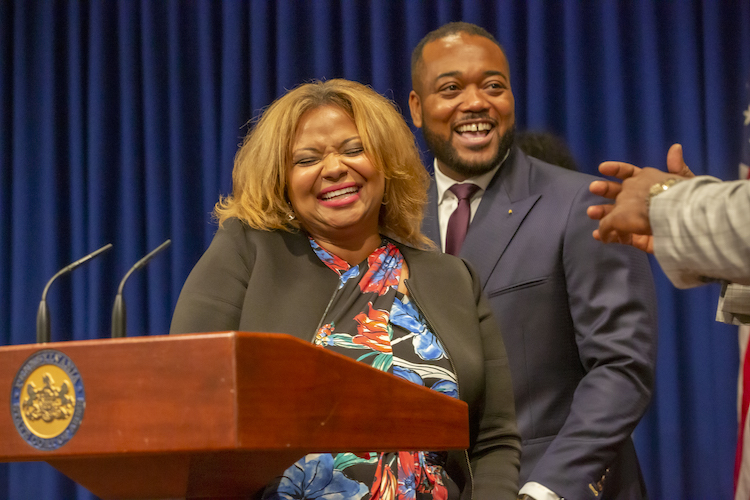 Aubrey Montgomery, President & Principal, Rittenhouse Political Partners / Josh Nanberg, President & Creative Director, Ampersand Strategies
These two Philadelphia-based political consultants first met in 2006 when Josh was the manager of U.S. Rep. Patrick Murphy's first congressional campaign and Aubrey was the executive director of NARAL Pro-Choice Pennsylvania. It wasn't love at first sight, they said, as they didn't reconnect until about 10 years later. Now, married for more than a year, Josh and Aubrey are expecting their first baby. Running Rittenhouse Political Partners and Ampersand Strategies, respectively, Aubrey and Josh said it's huge to have someone who understands the political lifestyle and "stresses of a busy election cycle."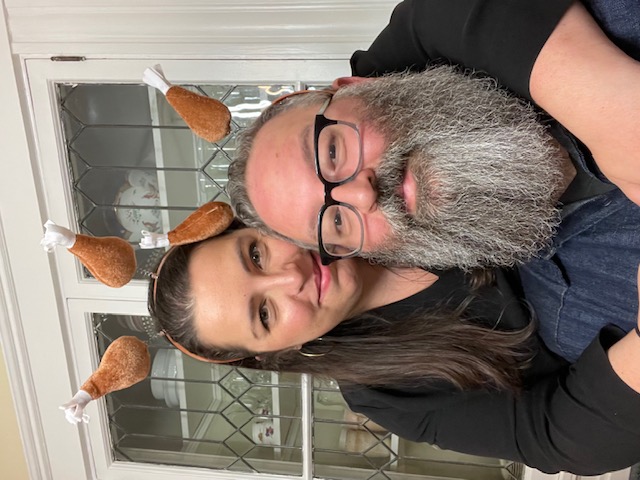 Jennifer Zaborney, Partner, Red Maverick Media / Raymond Zaborney, Partner, Red Maverick Media 
Together, the Zaborneys lead one of the commonwealth's powerhouse political consulting firms. The two have advised Republican campaigns, including now-U.S. Reps. Dan Meuser and John Joyce and Senate President Pro Tempore Jake Corman's current gubernatorial run. They met on the campaign trail in 2004 during Tom Corbett's campaign for attorney general, when Ray was the political director and Jennifer was working on her first campaign. They said it's helpful to have a partner with a perspective on the job and that they use each other "as a sounding board and gut check."