Winners & Losers
This week's biggest Winners & Losers
Who's up and who's down this week?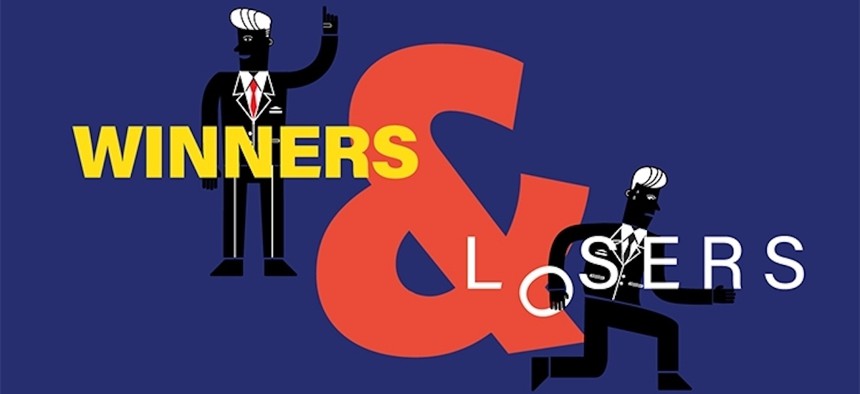 Republican gubernatorial candidate and state Sen. Doug Mastriano said on the campaign trail he wants Pennsylvania to be the "Florida of the north." Many voters scoffed at the notion, but he wasn't entirely wrong in one aspect. U.S. News & World Report's newest list of best retirement destinations includes a commonwealth city at No. 1 and in three of the top five spots. Lancaster now holds the crown for most retirement-friendly location thanks to its scores on health care for seniors, retiree tax rates and overall resident happiness. If Florida is God's waiting room, then maybe Pennsylvania is that first examination room where you wait 30 minutes for a nurse to show up. 
Scroll down for more of this week's Winners & Losers!
WINNERS:
Lawrence Tabas -
The state Supreme Court has a reputation for siding with Democrats, but that wasn't the case this week, as the state's high court delivered a legal victory to Lawrence Tabas and the Pennsylvania Republican Party. The PA GOP sought to have the Court enforce the date requirement for mail-in ballots, and the Court – at least for now – did exactly that, ordering counties not to count undated mail ballots, a ruling that Tabas called a "tremendous win for election integrity."
Dr. Mehmet Oz -
At one point it appeared that national Republicans were writing off Dr. Mehmet Oz's campaign for U.S. Senate, but now Oz has narrowed the gap between himself and Democrat John Fetterman, even pulling ahead of Fetterman in a new poll conducted by Emerson College and The Hill. Another poll by Muhlenberg College showed Oz deadlocked with Fetterman at 47% – further demonstrating that Oz has picked up momentum as Election Day nears. Could Pennsylvania soon become the Land of Oz? We'll find out soon enough.
Leigh Chapman -
Amid the back-and-forth over the commonwealth's undated mail-in ballots, Pennsylvania got some clarity regarding its newly drawn legislative maps. The state Supreme Court declined to tackle a redistricting dispute just before the midterm elections, throwing out a challenge by Republicans in the state over the Legislative Reapportionment Commission's final redistricting plan. Acting Secretary of State Leigh Chapman and the commission, respondents in the case, are likely glad to hear the maps satisfy traditional districting principles.
LOSERS:
Summer Lee -
State Rep. Summer Lee is hoping to get a promotion this fall as she aims to win the state's 12th Congressional District, but that goal could become even more difficult now that the United Democracy Project, a group affiliated with the American Israel Public Affairs Committee, is pumping another $1 million into the race to fund attack ads and mailers against Lee. The group previously spent $2 million on efforts to oppose Lee in the Democratic primary – and is hoping its investment will pay off this time around.
Joshua Hall -
Another week means another federal lawmaker received death threats. This time, it's via Joshua Hall, who pleaded guilty to making a series of calls to the office of California U.S. Rep. Eric Swallwell threatening to kill him. Hall previously pleaded guilty to wire fraud for impersonating family members of then-President Donald Trump to raise funds for a fictitious political organization. This time around, we don't expect Hall to get a pass.
Don Patrick -
One of the few things most people can agree on is the annoyance of robocalls. Attorney General Josh Shapiro filed a lawsuit against the New York-based Fluent, Inc., led by CEO Don Patrick, for its role in allegedly causing hundreds of thousands of unwanted robocalls to be placed to Pennsylvania consumers. Shapiro's office alleges Fluent and its subsidiaries collected and sold consumers' information without their consent, including thousands of commonwealth residents who are on the state's Do Not Call List. Just like we do with robocalls, we imagine when asked for comment, Fluent declined.