Winners & Losers
This week's biggest Winners & Losers
Who's up and who's down this week?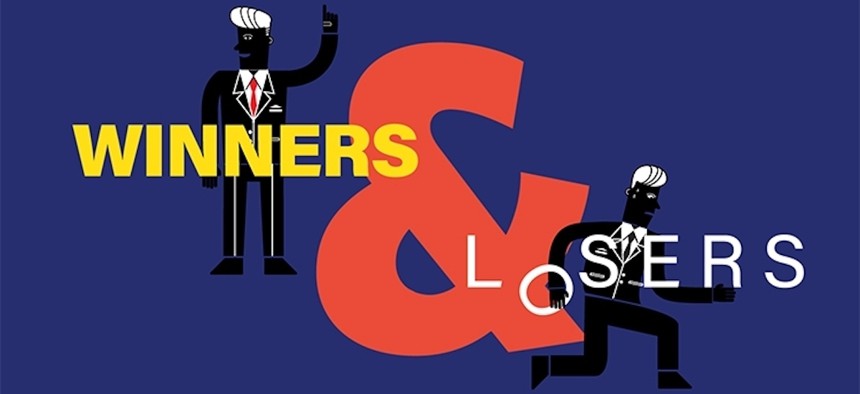 It's turkey season, but one Indiana man took that too far. Hanson Pusey was sentenced to multiple charges related to poaching wild turkeys in several states including Pennsylvania, resulting in an eight-year hunting license suspension and $4,125 fine. Maybe he can use one of those wishbones to help him get a pardon, but odds are, he's … basting his time. 
Scroll down for more of this week's Winners & Losers!
WINNERS:
Kim Ward -
State Sen. Kim Ward isn't new to breaking glass ceilings, but she reached new heights this week after being elected Senate President Pro Tempore by her Republican colleagues. Ward, who spent the last two years as the state's first female majority leader in the history of the Senate, is now the Senate's first Pro Tem. We're sure there's more on the horizon for this legislator out west.
The Pennsylvania Legislative Black Caucus -
The Pennsylvania Legislative Black Caucus will welcome 11 new members next year thanks to this month's elections, per Caucus Chair Donna Bullock. This week, the caucus elected its 2023-24 leadership slate, installing Bullock as chair, state Rep. Napoleon Nelson as vice chair, state Rep. Darisha Parker as secretary and state Rep. Ismail Smith-Wade-El as treasurer. If Democrats do end up taking the majority in the state House, this caucus could find itself with growing influence in the chamber.
Elder Vogel -
Senate Agriculture and Rural Affairs Committee Chair Elder Vogel's focus on rural issues seems to be paying off. He was named the 2022 Rural Health Legislator of the Year by the Pennsylvania Office of Rural Health this week – an honor that came after he was nominated by Agriculture Secretary Russell Redding. It's always good to see some across the aisle appreciation, especially on issues that can get overlooked.
LOSERS:
Rasheen Crews -
You can't knock Josh Shapiro for not going after election crimes. This week, the AG and governor-elect charged Philadelphia political consultant Rasheen Crews for allegedly organizing the forgery of more than one thousand signatures on nominating petitions during Philadelphia's 2019 Democratic primaries. Shapiro, in a statement, said Crews' alleged crimes "undermined the democratic process" in Philadelphia. The alleged forgeries give new meaning to the term "write-in candidate."
Darren Burrell -
One commonwealth mayor may be in major trouble. Darby Mayor Darren Burrell turned himself into authorities Wednesday after he reportedly assaulted council member Omar Thompson following a meeting earlier this month. Arrest affidavit claims discussions regarding traffic control and vehicles reportedly grew heated between the two. Leave it to traffic talks to drive you to the edge.
Riley J. Williams -
When it comes to finding Winners & Losers material, Jan. 6 is the grift that keeps on giving. Riley J. Williams of Mechanicsburg began her federal trial this week for charges related to aiding and abetting the theft of U.S. Rep. Nancy Pelosi's laptop from her office. Williams allegedly directed people inside the Capitol on Jan. 6 to take the laptop as well as interfering with police officers. We're sure Pelosi's office was excited over the return of the Mac.