Events
Snapshots from City & State's Greater Philadelphia Healthcare Summit
The event brought together the region's industry experts to discuss ongoing health care challenges.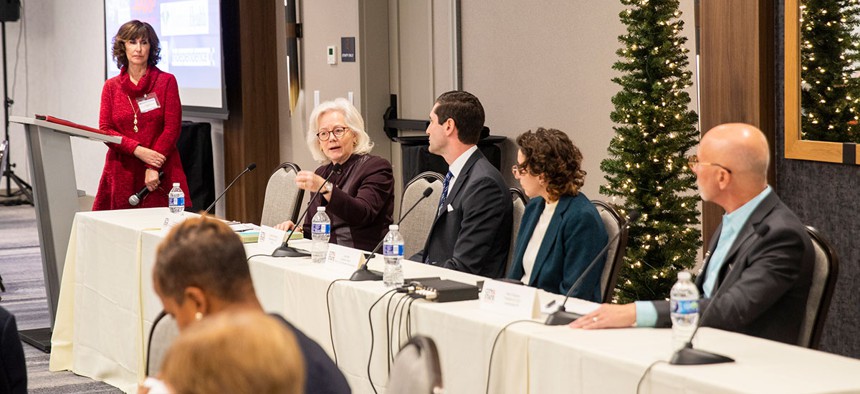 More than 100 attendees convened at the Hotel West & Main in Conshohocken on Thursday for City & State PA's 2022 Greater Philadelphia Healthcare Summit. The half-day conference featured public officials, academics and business and nonprofit leaders discussing how the commonwealth can foster partnerships between government and the private and nonprofit sectors to improve the delivery of health care services in the region. 
Pennsylvania Acting Secretary of Health and Physician General Dr. Denise Johnson, the event's keynote speaker, offered insight into what the commonwealth and industries learned from the COVID-19 pandemic and how they can leverage silver linings to prepare for the next public health crisis.  
The conference also featured several panels of industry experts who discussed a variety of topics spanning from addressing nutritional and elder care challenges to finding ways to intersect health care with burgeoning technologies. 
Check out photos from the event below.