Winners & Losers
This week's biggest Winners & Losers
Who's up and who's down this week?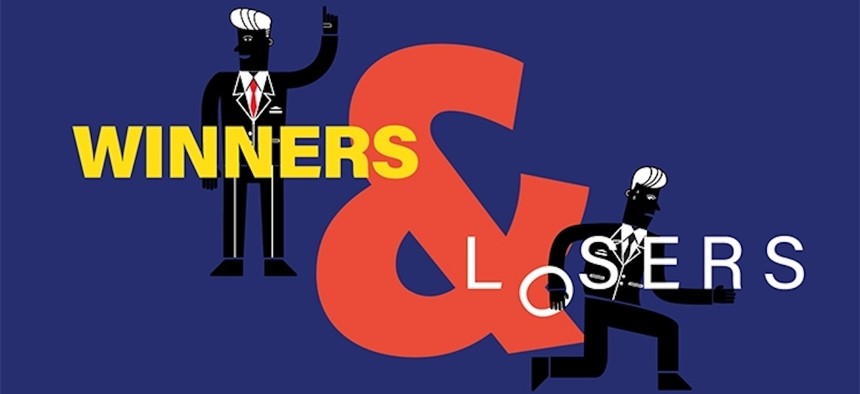 The season of giving has already come to one college student in the commonwealth, as University of Pittsburgh student Noah Stockwell won College Week on the gameshow "Wheel of Fortune." The sophomore nursing major won more than $69,000 in cash, a trip to Hawaii and a $1,000 Tower Records gift card, as well as $45,000 during the bonus round. As finals season approaches, a lot of college students are wishing they could spin the wheel and just buy a letter. 
Scroll down for more of this week's Winners & Losers!
WINNERS:
Dana Fritz -
It looks like Gov.-elect Josh Shapiro's transition team is on the Fritz – but not in the way you might think. The incoming governor selected longtime aide Dana Fritz to be his chief of staff on Thursday, making the Lehigh Valley native one of the most powerful leaders in the Shapiro administration. Fritz is promising to bring a focused, "low-drama" demeanor to the governor's office as she helps drive forward Shapiro's agenda in Harrisburg.
Dawn Keefer -
The congressional Freedom Caucus has made its way to Harrisburg, with state legislators meeting U.S. Rep. Scott Perry to make the announcement this week. Fellow York-area lawmaker state Rep. Dawn Keefer was announced as the caucus' first chair, making the commonwealth the eighth state to join the State Freedom Caucus Network that seeks to help conservative lawmakers stand together and organize.
Jasmine Rivera -
Immigration and criminal justice advocates scored a long fought win this week as the Berks County immigration detention center announced it will be closing in the new year. Several regional organizations, including the Jasmine Rivera-led Shut Down Berks Coalition, have protested the center and lobbied for its closure. The 96-bed center, which operated through a contract with ICE, is slated to close on Jan. 31.
LOSERS:
Thomas E. Jorden -
Fourteen years after a series of events sparked the anti-fracking campaign in the commonwealth, one driller has been charged with polluting a town's drinking water. Cabot Oil and Gas, whose parent company is overseen by Thomas E. Jordan, pleaded no contest to 15 criminal charges and agreed to pay $16.29 million to Pennsylvania American Water to help resolve the water crisis in the small community of Dimock.
Thomas Evan Schindler -
Oh, how the mighty can fall. A "once prominent" attorney in Chester County, Thomas Evan Schindler this week admitted to stealing more than $1 million from his clients, earning himself a state prison sentence of at least 2 ½ years, according to the Daily Local News. The paper described the now-disbarred Schindler, as a once "friendly face in the Chester County Justice Center." No wonder people don't trust lawyers.
Gregory Havican -
One Erie County man is facing animal cruelty charges after more than 200 animals were discovered on his farm in horrible living conditions. Gregory Havican of Summit Township was arrested by state police and faces 163 charges related to aggravated cruelty, torture and neglect of animals. The animals have been placed in the care of the A.N.N.A. shelter.