Winners & Losers
This week's biggest Winners & Losers
Who's up and who's down this week?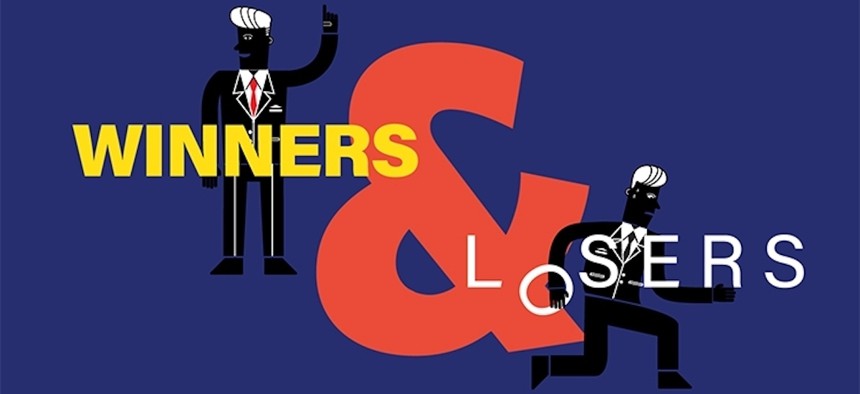 It was a week of inaugurations and installments in Pennsylvania, with history made in the state's executive and judicial branches. Others outside government, though, weren't so lucky. Rather than finding themselves taking on a new position, some instead fell into this week's loser category – with reasons ranging from allegedly defrauding the Pennsylvania Turnpike, to contemplating some crass thoughts in Nancy Pelosi's office. 
Scroll down for more of this week's Winners & Losers!
WINNERS:
Josh Shapiro -
More than a year after launching a gubernatorial bid, Josh Shapiro officially took office as the state's next governor – promising bipartisanship and unity in his inaugural address. It was the culmination of years of work from the Montgomery County Democrat, and while there's already chatter about him running for higher office, Shapiro's sights are set squarely on Harrisburg – at least for now.
Debra Todd -
It's a big week in the commonwealth for more than one reason. After welcoming a new governor Tuesday, Pennsylvanians will say hello to the state's first female chief justice Friday. Debra Todd took over the position last year following the death of Chief Justice Max Baer in October, but will soon be formally installed during an official ceremony.
Kevin O'Toole -
The gambling industry's dice roll this year wasn't just good, but record-breaking. The Gaming Control Board, led by Kevin O'Toole, announced it generated a record $5.2 billion in revenue in 2022. Those numbers also put Pennsylvania second in the nation in gaming revenue, ahead of our Garden State neighbor to the east. They might be feeling the heat in AC right about now.
LOSERS:
Sergio Jara -
We've heard of troll tolls, but what about a toll troll? Sergio Jara of Allentown was indicted this month by a federal grand jury for defrauding the Pennsylvania Turnpike Commission. Court documents allege he swindled more than $1 million in tolls. Jara and others in the scheme allegedly acquired thousands of fake E-Z Pass transponders and sold them to truckers hauling materials through the state. Jara now faces up to 20 years in prison.
James Rahm Jr. -
Philadelphia's own James Rahm Jr. has been sentenced to a year in prison for storming the U.S. Capitol on Jan. 6, 2021. After making his way into the Capitol, Rahm admitted to entering then-Speaker Nancy Pelosi's office in a Facebook Live stream, in which he bragged about wanting to relieve himself in the office. But facing a year of prison, three years of probation and restitution – it looks like it will be a little while until Rahm gets relief from his sentence.
Anthea Stebbins -
Dauphin County's parks and recreation director is facing heat – but not from the type of fire you'd probably assume. In conjunction with the Foundation for Individual Rights and Expression, also known as FIRE, two third-party candidates from the Keystone Party are suing the county, alleging that Anthea Stebbins forced them to stop collecting signatures at Fort Hunter Park. For her part, Stebbins and the county's assistant solicitor maintain that political activities in the park are prohibited. It's already shaping up to be a fiery lawsuit.