Winners & Losers
This week's biggest Winners & Losers
Who's up and who's down this week?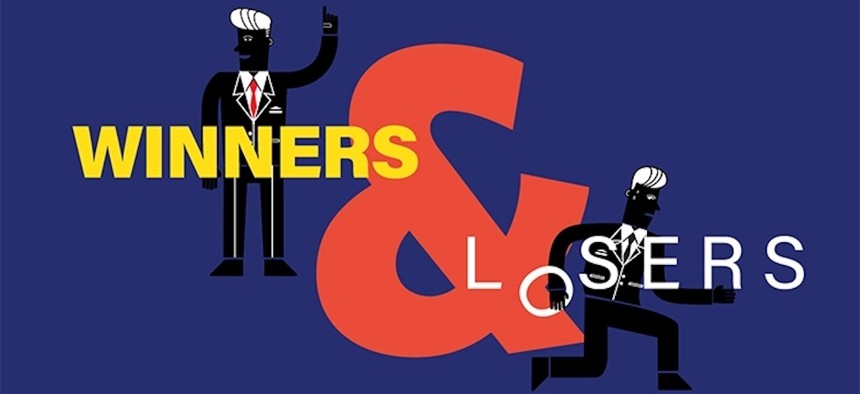 What would you do for a bag of Doritos? The New Cumberland Borough Police department encouraged residents on April 20, a holiday in cannabis culture, to get their "products" checked out for free in exchange for a regular size bag of Doritos. For anyone who wants another chip on their shoulder, family size bags were being offered to anyone who wanted to "turn in your dealer."
Keep reading for more winners and losers!
WINNERS:
Dr. Jason Pedersen -
This doctor is Derry good at his job. Dr. Jason Pedersen, a school psychologist in the Derry Township School District, was recently named the 2023 National School Psychologist of the Year. His efforts to prioritize mental health and social-emotional learning with school-wide curriculum did not go unnoticed.
Joanna Doven -
Allegheny County Executive Rich Fitzgerald waded into the rocky and contentious race for Allegheny County Council this week, throwing his support behind candidate Joanna Doven, a public relations professional who is hoping to unseat incumbent Council member Bethany Hallam. Time will tell if the county executive's support will help Doven claim victory.
Denise Smyler -
After seeing last month's gaming revenue numbers, we bet Denise was smyling. The Pennsylvania Gaming Control Board, chaired by Smyler, announced that the state surpassed the half billion mark in revenue during March, a record number for the commonwealth. Gamblers wagered $724 million on sports betting – a 20% increase from February – and $182 million in online casinos – a 27% jump from the same time last year.
LOSERS:
Tom Wolf -
The Commonwealth Court recently dismissed a lawsuit from former Gov. Tom Wolf that challenged the constitutionality of a package of constitutional amendments that was approved by the General Assembly late last year – dealing a legal blow to Wolf, even though he's not in office. Still probably hurts the pride a little.
Doug Mastriano -
The Trump train missed the Mastriano station. According to Politico, the former president is wary of state Sen. Doug Mastriano running for U.S. Senate against sitting Democratic Sen. Bob Casey, reportedly fearing it would hurt him in a general election. The heel turn comes less than a year after Trump endorsed Mastriano in the governor's race.
Stuart Ulsh and Randy Bunch -
The state Supreme Court ruled against Fulton County Commissioners Stuart Ulsh and Randy Bunch this week, hitting the county with sanctions after the county secretly allowed third-party access to its voting machines, per the Pittsburgh Tribune-Review. The penalties? The county now has to reimburse the Department of State for legal costs and loses their voting machines for the time being.