Events
Photo Essay: The 2023 Pride Power 100
Mark Segal, Malcolm Kenyatta, Rue Landau and more than 100 others kicked off Pride Month at the annual event.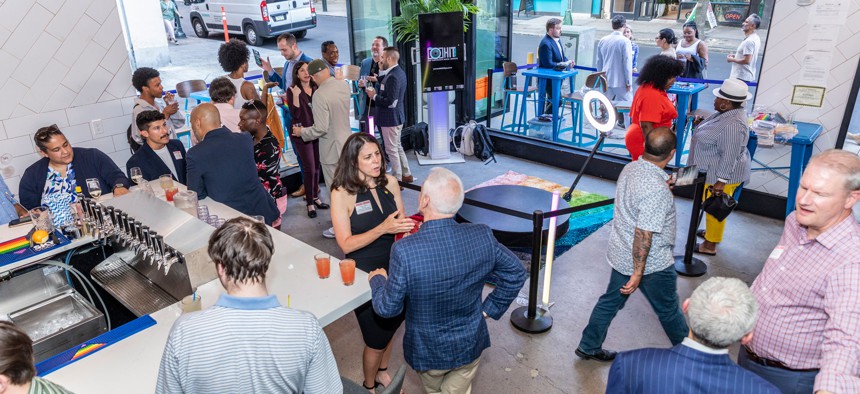 City & State kicked off Pride Month on June 1 with the second annual Pride 100 celebration, held at Cockatoo in Philadelphia.
The event, attended by close to Cockatoo's 150-person capacity, was led by FS Investments Head of Impact Michael Newmuis, who welcomed the crowd and a bevy of speakers that included Mark Segal, publisher of the Philadelphia Gay News; state Rep. Malcolm Kenyatta; Kira Kinsman, founding principal of William Kinsman Lewis Architecture; and Rue Landau, who won a landmark victory in last month's Democratic primary for Philadelphia City Council.