Winners & Losers
This week's biggest Winners & Losers
Who's up and who's down this week?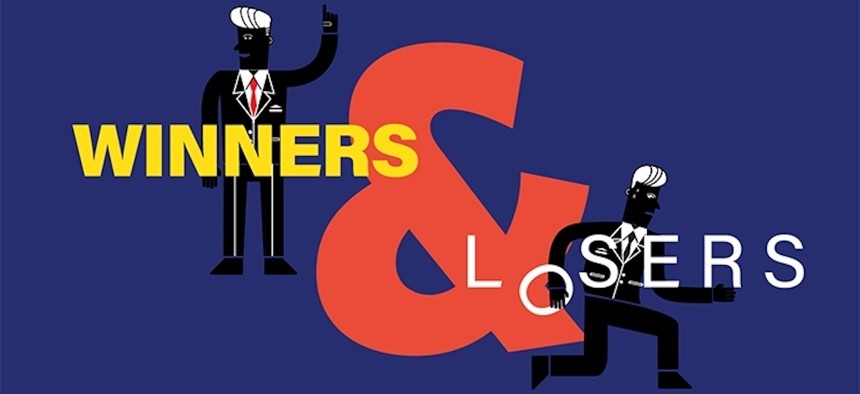 WINNERS:
Lindsay Powell -
Lindsay Powell's win in a special election for the state's 21st House District holds some added significance for Democrats, as it once again gives them a one-seat advantage in the state House – at least until the next vacancy occurs. But for now, Powell has secured Democrats' majority as they eye a return to session in late September.
David Argall -
GOP state Sen. David Argall scored a major legislative win when his bill moving Pennsylvania's presidential primary election date passed the Senate with wide bipartisan support. The measure – which would move the 2024 primary from April 23 to March 19 – would help avoid a conflict with Passover and also give the state a little more influence in nominating presidential candidates.
John Fetterman -
Long live the hoodie? Sen. John Fetterman is again a national political flashpoint after the Senate's dress code was relaxed – a move that critics are already calling the "Fetterman Rule" – but one that nonetheless means Fetterman will get to keep his trademark hoodie and shorts. From sporting his new 'stache, to engaging in some trolling, he has been seemingly everywhere lately – and is even turning body double conspiracies into a fundraising tool.
LOSERS:
Mark Dial -
The Philadelphia police officer charged in the shooting of Eddie Irizarry last month is back in custody after his bail was revoked following prosecutors challenging the constitutionality of his release. Dial, who is seen in body camera footage firing through Irizzary's closed driver's side window at close range seconds after getting out of his vehicle, faces multiple charges related to the shooting and subsequent lack of cooperation with an investigation.
Department of Education -
The state's Department of Education is facing a lawsuit regarding a rule change in allowing students in special education services to remain enrolled until the age of 22. The Pennsylvania School Boards Association, Pittsburgh Public Schools and two Philadelphia-area districts are suing DOE, alleging the agency failed to follow necessary legislative and regulatory avenues before instituting the change, with the notice coming last month – just before the school year began.
Joseph Nocito -
This man's mansion was built on lies – literally. Joseph Nocito, the former CEO and president of Automated Health Systems, was sentenced in September following a multi-year investigation that found he wrote off millions of dollars in home construction costs and personal expenses without paying taxes. Nocito has paid $15 million in restitution and was sentenced to a year in federal prison.