Winners & Losers
This week's biggest Winners & Losers
Who's up and who's down this week?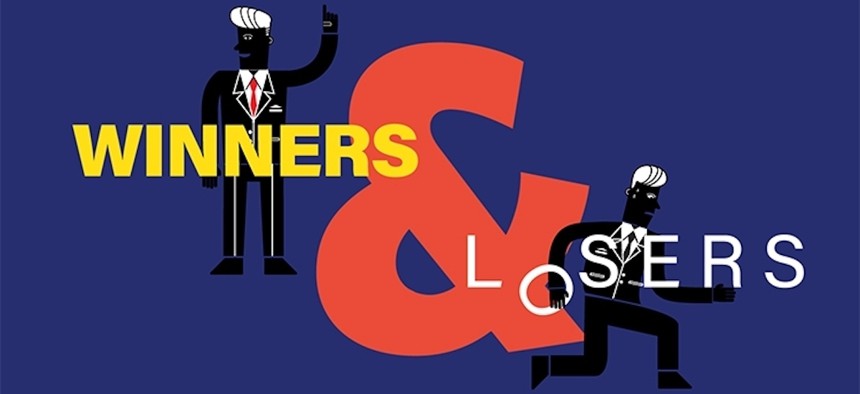 Many Pennsylvanians might be just degrees away from Kevin Bacon, and by that we mean a 200-pound pet pig – aptly named after the Pennsylvania native and actor. The pig was on the run in the Gettysburg area as of this past week, with the owners in the Rumbaugh family calling for central Pennsylvanians to remain on the lookout. Elsewhere, some folks are having great weeks, while others may soon be wishing pigs fly. 
Keep reading for more winners and losers!
WINNERS:
Christy Bartley -
Former Pennsylvania 4-H leader Christy Bartley was inducted into the National 4-H Hall of Fame in October for her lifetime achievements and contributions to the nonprofit and its youth work. Bartley, who served within the state's youth development program for 28 years, worked at the state and federal level and played key roles in writing national guidelines and more. Let's hope she got a green jacket in the process.
Julia Munley -
The apple doesn't fall far from the tree in the Middle District of Pennsylvania, where Judge Julia K. Munley will now serve on the U.S. District Court. Munley will fill a seat that was once held by her father – Judge James Munley – who died in March 2020. Munley was confirmed by the U.S. Senate on Oct. 17, earning praise from Sen. Bob Casey, who said Munley will serve the district with honor and distinction.
Keystone State Park -
Fiending for a fall foliage fix? Look no further than Keystone State Park, which was named the No. 1 destination in the country to see the colors of autumn, according to USA Today's Readers' Choice. The 1,200-acre park located in Westmoreland County, known for Keystone Lake, is also home to camping and hiking trails that offer a golden glimpse of the region's forest.
LOSERS:
Zach Rehl -
Federal prosecutors want former Philadelphia Proud Boys president Zachary Rehl to spend more time in prison after he and three others were convicted of seditious conspiracy charges in relation to the Jan. 6, 2021 U.S. Capitol attack. Prosecutors intend to appeal Rehl's 15-year sentence – which is half of the minimum term recommended under federal guidelines, according to The Philadelphia Inquirer.
Tracey Gordon -
Former employees are lining up to accuse Philadelphia Register of Wills Tracey Gordon of firing them for refusing to help fund her failed campaign for a second term. Gordon, who has just 11 weeks left in the position, allegedly "continually and relentlessly badgered" an employee for campaign donations while they worked there, firing him three weeks after he declined to donate. Pat Parkinson, who filed the lawsuit, joins four other former employees with similar lawsuits.
Allegheny County Jail -
The Allegheny County Jail is facing heat – and a lawsuit – over the death of Anthony Talotta, a man with autism and intellectual disabilities who was arrested after allegedly assaulting a caretaker where he lived, according to WESA. Talotta's family filed a lawsuit on Oct. 17 alleging that the jail and county have created a culture where the needs of incarcerated people with disabilities are not met.