Infrastructure
Aiming to improve the lives of immigrants, refugees in Pittsburgh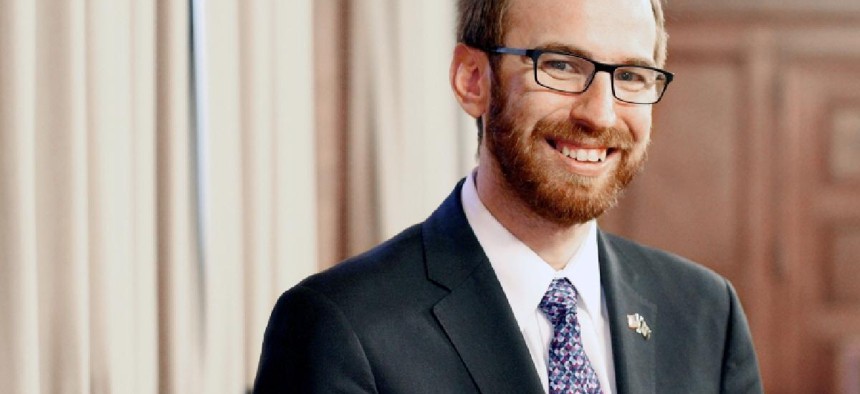 Pittsburgh – In an effort to make Pittsburgh a more inclusive and welcoming city, Councilman Dan Gilman (District 8), along with faith-based and nonprofit leaders, introduced a six-piece legislative package Tuesday that will make living in the city safer for immigrants and refugees.
"Pittsburgh is a city where all who live, work and learn here are valued and respected," said Gilman. "It is the City of Pittsburgh's duty to serve and protect all of its residents regardless of ethnicity, religious beliefs, country of origin, sexual orientation, or status as an immigrant or refugee."
Within the legislative package are bills that would prohibit the city from denying services based on an individual's citizenship or immigration status, and a resolution to create a citywide language access plan to improve the delivery of services for those learning English, and for those who have visual and hearing disabilities.
The package also includes legislation calling on the Pittsburgh Chief of Police to establish an Office of Multicultural Affairs tasked with building trust and relationships between immigrants, refugees and police officers.
"The office will make sure that residents feel comfortable coming forward as a victim, as a witness or as an interested party, and will look within the bureau to see what languages we speak, what language services we need, and what opportunities there are to grow the relationship between immigrants and police officers," said Gilman.
Under another piece of the package, business owners who are convicted of wage theft will also be prohibited from receiving city contracts for three years as a means to end unfair hiring practices and the illegal non-payment or underpayment of wages.
A "Will of Council" was also introduced within the package to urge President-Elect Donald Trump and Congress to preserve the Deferred Action for Childhood Arrivals (DACA) initiative that allows young people who arrived in the U.S. as children to apply to avoid deportation.
"It's one thing to say we are welcoming, but it's another thing to put action behind those words," said Betty Cruz, director of Change Agency, who is leading the implementation of a countywide immigrant integration plan. "It is encouraging to have local policymakers recognize through legislative action that when even one community is targeted or feels unwelcome, it should concern all of us."
She noted there are an estimated 75,000 immigrants in Allegheny County alone. Over 45 languages are represented within the Pittsburgh Public Schools, with Nepali and Spanish being the top two other than English.
Much of the legislation introduced by Gilman parallels the Welcoming Pittsburgh plan that the city and county laid out last summer to make the region more livable for the immigrant community.
Allegheny County Executive Rich Fitzgerald applauded Gilman's legislation, noting that the package is a welcome move toward furthering the goals of Welcoming Pittsburgh.
"We always have come together as a community to build unity and respect across differences, and to reach out to those most vulnerable among us to show love and support," he said. "We thank the city for showing leadership in this space, and hope to see residents, municipalities, businesses, school districts, institutions of higher education, foundations, labor unions, non-profit organizations, small and large, join us in standing firmly for justice and against discrimination."
The package will receive a preliminary committee vote next Wednesday.
Alanna Koll is the Pittsburgh bureau chief for The PLS Reporter, a non-partisan, online news site devoted to covering Pennsylvania government.