Costello, Dent, Fitzpatrick and Meehan targeted by anti-tax bill ads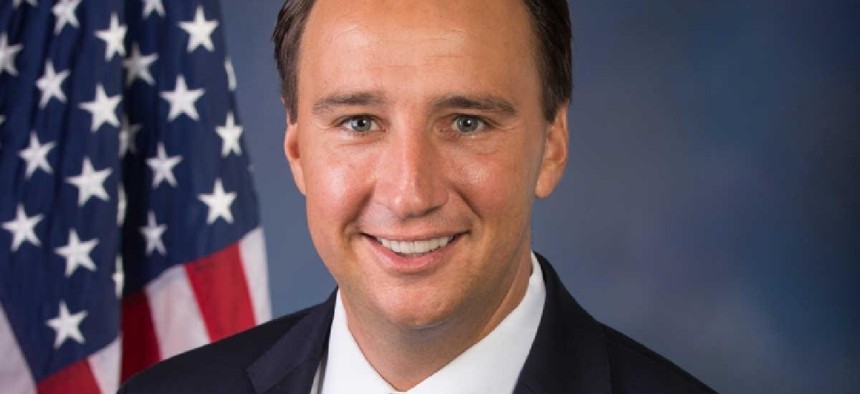 Several union-affiliated groups are sinking hundreds of thousands of dollars into attack ads threatening four Southeastern PA Republicans, three of whom are seeking reelection in 2018. 
SEIU, a national service industry labor union, and a related PAC called Save My Care have sunk over $185,000 into radio advertisements threatening US Reps. Ryan Costello, Charlie Dent, Brian Fitzpatrick and Pat Meehan over their pending votes for a controversial Republican tax plan currently awaiting reconciliation in the U.S. House of Representatives – and tens of thousands more on additional digital ads.
All except Dent, who has already announced he will retire at the end of his term, are up for reelection next year in suburban districts that national Democrats are hoping will be some of the most competitive in the nation. Each of the other three is facing down a bevy of Democratic challengers as the national party hopes voter anger with President Donald Trump translates into a blue wave of suburban victories.
A spokesman for the union groups said that was not accidental – SEIU wants to affect both the outcome of the tax vote in Congress and the 2018 elections, regardless of who runs for Dent's seat.
"These ads serve both a short-term and long-term purpose," Democratic consultant Mark Nevins said. "In the short term, we want local representatives to vote against a bad tax bill that hurts middle-class families. In the long term, we want these representatives to know that voters are watching and will hold them accountable come election time."
SEIU's full ad buy is much larger – similar ads are airing in California, New Jersey and elsewhere. The new ads are only the latest headache for Southeastern PA Republicans, some of whom are already being targeted by End Citizens United, a PAC eying campaign finance reform, and Not One Penny, another anti-tax bill coalition comprised of progressive groups.
Liberal groups have slammed the tax restructuring effort, which cleared the Senate last week, for unduly benefiting the highest-earning Americans. The new ads echo many of those sentiments.
"The bill takes money from middle-class families to fund huge tax breaks for big corporations and the wealthiest 1 percent," reads a script for the ads. "It even eliminates deductions for state and local taxes, so some families will pay higher taxes."
NRCC spokesman Chris Martin responded to news of the campaign with facts and figures of his own. "Nonpartisan analysis reveals the GOP tax reform bill will create 36,215 new jobs in Pennsylvania while doubling the standard deduction and increasing the child tax credit," he said. "Debunked lies from special interest groups will not stop Republicans from delivering historic tax relief for the middle class."