Education
Philly City Council, Mayor clash over school board dismissal policy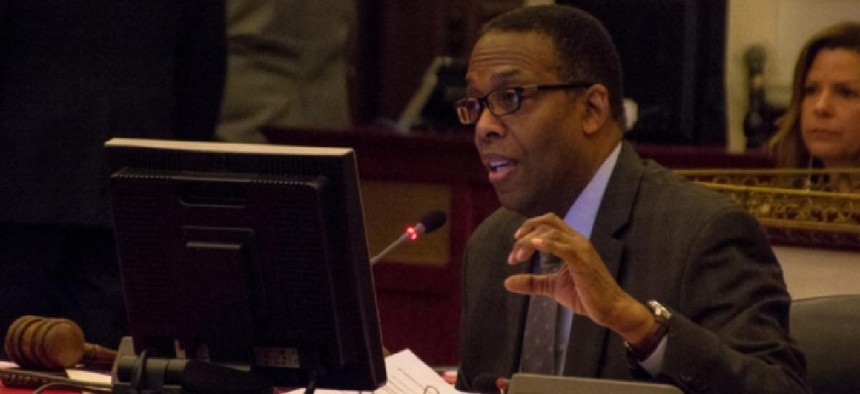 As the process of creating a new board to oversee the School District of Philadelphia after years of state control gains momentum, some politicians immersed in the convoluted and politically fraught effort may be wishing that they left well enough alone.
Legislation that would codify a new process for appointing individuals to serve on a revived local board has already been stalled as constituents sought to vie for influence over the selection of transitional members. Now, Council and Mayor Jim Kenney are butting heads over who will have final say over the dismissal of future board members.
Council had recently proposed altering legislation that set provisions for the eligibility, appointment and dismissal of members for a revived local school board. The proposed changes required "for-cause" removal of members – which would prevent the immediate, unilateral removal of board members by the mayor. 
Kenney's office dispatched a letter on Wednesday expressing his displeasure with the proposal, which he said could help rogue school board members cling to power.
"Less than two months ago, two women courageously came forward to tell their stories of sexual abuse as teenagers by the longtime chairman of the State Board of Education," the letter reads. "Had he been subject to for-cause removal, the Commonwealth, and his victims, could have been faced with the horror of a prolonged and adversarial termination."
Prior to its Thursday session, some members speculated that school board legislation would stall once more. However, Council leadership nevertheless introduced a new ordinance and resolution that included the for-cause provisions – along with other slight tweaks, such as rewording residency requirements for potential members.
Council President Darrell Clarke said making it more difficult to remove individuals from the board would give board membership some measure of protection from political retaliation down the road. 
"We want to make sure this school board...will have serious people on it that will not necessarily have to be concerned about a political person not necessarily liking their support or non-support for a charter school vote or any other things the school board will have to do," Clarke said. "We want that person, if they are dismissed, to be dismissed by a set of standards similar to every other board we have."
Indeed, six city boards already have for-cause protections, including the Board of Ethics – provisions Kenney supported as a council member. In internal communications obtained by City&State PA administration figures countered that the mayor had "at-will" dismissal power over 18 other city commissions, such as the city's zoning board, land bank, and planning commission.
Clarke added that he hopes to work with the Mayor's Office to resolve the concerns outlined in Kenney's letter to Council.