Housing
Philadelphia City Council to mull 'construction tax' for developers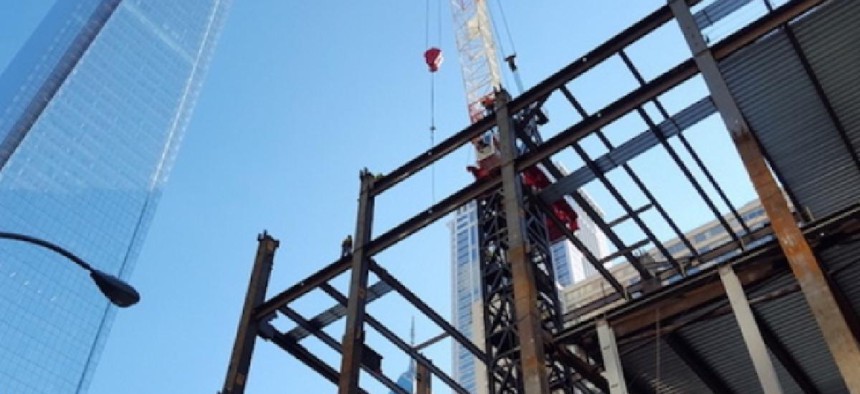 Philadelphia is in the midst of a public crisis over rising housing costs. To combat the threat posed to residents, the city's elected officials have been searching for revenue streams to replenish dwindling federal housing funds. After a sweeping affordable housing bill stalled out last year, sources say City Council will now consider a new initiative: a construction tax.
Multiple council sources confirmed that some legislators were briefed Tuesday about a proposal to impose an "impact fee" based on 1 percent of estimated construction costs submitted by builders to the city's Department of Licenses & Inspections for permitting. The fee would apply to properties eligible for the city's 10-year property tax abatement – which is nearly all new construction.
Sources with knowledge of that meeting said the legislation had been drafted by the office of Council President Darrell Clarke – who has previously expressed interest in blunting the citywide tax abatement, which has been viewed by critics as a subsidy for wealthier transplants to the city. It is expected to be introduced by Councilmember María Quiñones-Sánchez at this week's Thursday session.
Neither office returned requests for comment late Tuesday.
A spokesperson for the Building Industry Association of Philadelphia said the group had learned about the proposal, but that the tax rate was not immediately clear, or if it was meant to be paid by the developer, the contractor or split between involved parties. The group declined to comment until the legislation had been introduced.
Also unclear is whether the proceeds of the tax are aimed at adding to the city's existing Housing Trust Fund – which supports a variety of low-income housing programs – or a different initiative.
More information will be released at a press conference where Clarke, Quiñones-Sánchez and Lee Addimando, vice president of the BIAA, will announce the initiative.
This is a developing story will be updated as more information becomes available.