Economic Development
Rep. Heffley accused of sneaking payday lending bill through committee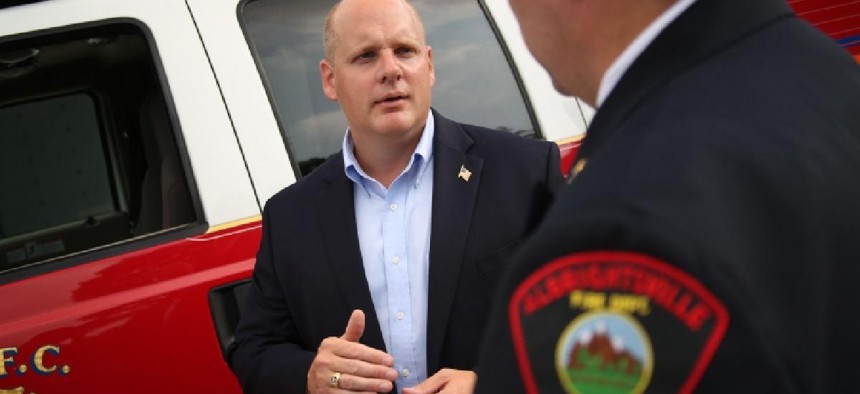 State Rep. Doyle Heffley says House Bill 2429 is not a payday lending bill – if it were, it would be at least the sixth time in as many years that usury groups had lobbied to erode Pennsylvania's protections against predatory loans.
"This isn't payday lending; it's more or less dealing with a language adjustment," the Carbon County Republican said today. "It would just clarify the language so that current lending practices won't be affected by different regulations."
But, as to which lending practices would be impacted – and by which regulations – Heffley couldn't immediately say.
"Anytime you get into this type of banking stuff, it does get complex," he said. "I don't have all the information in front of me now."
Despite that complexity, Heffley and other House Commerce Committee members had initially tried to pass the legislation to the floor of the General Assembly without a public hearing. However, legal aid groups say there's a simple reason for that: HB2429 is, in fact, a payday lending bill – but state reps just don't want to talk about it.
"Every year it's just new packaging on an abusive, high-cost payday product," said Kerry Smith, a lawyer for the nonprofit Community Legal Services. "The scheme they're pushing this year (with HB2429) is to allow payday lenders to avoid the state interest rate cap by posing as brokers, referring borrowers to lenders that are under the cap. Then the payday lender collects a huge fee for that referral."
Heffley insists that Smith's interpretation is wrong. However, he said that he will hold the bill for another week to examine possible amendments that could address the concerns of CLS and a coalition of other groups opposed to the bill, including the AFL-CIO, the PA Lutheran Advocacy Ministry, and credit counseling agencies like Clarifi.
Pennsylvania has some of the strongest usury protections in the country. Storefront payday loans shops, a common sight in some states, can't operate here due to a legal cap on the interest rates lenders can charge – which, in some instances, can skyrocket above 300 percent. Smith says that while consumers with bad credit are able to access these loan products, they end up stuck endlessly paying off interest rates so high that it becomes virtually impossible to pay down the principal.
But industry players, like storefront lender Check N Go and parent company AXCESS Financial, have pushed Keystone pols for years to weaken those regulations. Smith said using punishing referral fees was just a method of collecting money on the back end and would result in the effective legalization of storefront payday lending. 
Heffley acknowledges that he drafted the House bill after meeting with "banking" lobbyists, but declined to say exactly which clients they represented.
"I don't know of anyone specific – just people through the committee…Everybody out here has their own lobby so they came in and had some meetings with us and their client," he said. "I've been down with the lobbyists that are against the bill, too...There's no trick up anyone's sleeve here."
Heffley said he and Commerce chair Rep. Brian Ellis were still working out amendments to address concerns that the bill would go too far in favor of payday lenders, hoping to have new language by tomorrow. He added that he and his wife volunteer at a local homeless shelter and that he is sympathetic to the risk toxic loan products pose for the indigent. 
"We need to educate people a lot more on how to better access their finances," he said.
But Smith said that the types of the loan products HB2429 deal with would effectively legalize a financial trap for the same people in poverty the Heffleys help through charity work. 
"Charlie Hallanan was just convicted of making illegal loans and trying to facilitate similar schemes," she said, of the Main LIne millionaire brought down on racketeering charges linked to out-of-state payday lending. "But this predatory industry is continuing to try to find loopholes."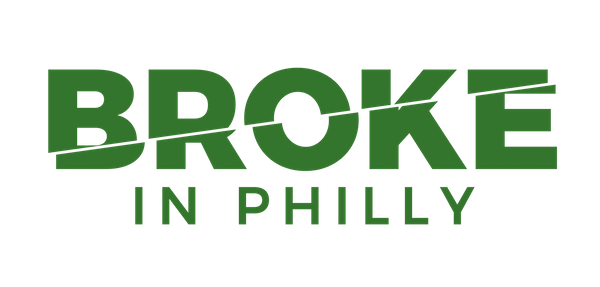 City&State PA is one of 19 news organizations producing Broke in Philly, a collaborative reporting project on solutions to poverty and the city's push towards economic justice. Read more at https://brokeinphilly.org and follow us on twitter @BrokeInPhilly