Democrats urge feds to shut down Berks County immigration facility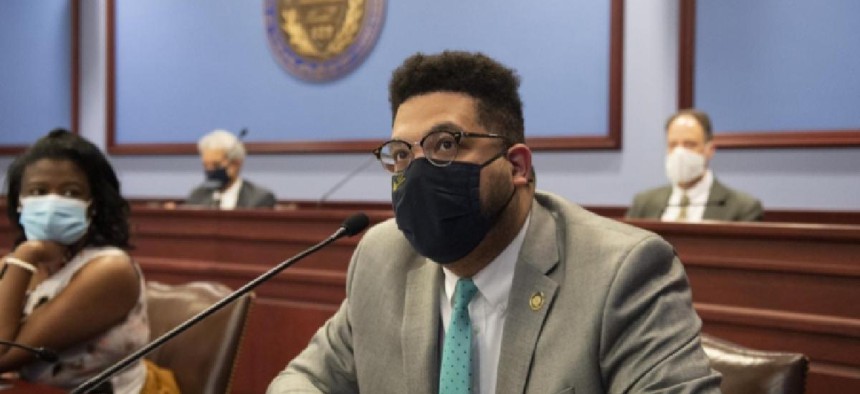 A collection of more than 50 state and local officials are calling on President Joe Biden's administration to shut down the controversial Berks County Residential Center, a federal immigrant detention center run by U.S. Immigration and Customs Enforcement. 
The facility is located in Leesport, Berks County and has been marred by allegations of abuse from a former detainee. Former Auditor General Eugene DePasquale accused the facility of violating an agreement not to house children for more than 20 days and called for it to be shut down in 2019. Democrats and activists have been appealing to Gov. Tom Wolf to close the facility for years, but Wolf has stated that his hands are tied since the facility is leased to the federal government by Berks County. 
U.S. Sen. Bob Casey revealed earlier this year that all migrant families had been released from the facility. Now, with a Democrat in the White House, state and local lawmakers hope that they can convince Biden to close the now-empty facility once and for all. 
In a letter sent to Biden and Vice President Kamala Harris, the lawmakers, led by state Rep. Manny Guzman, demanded that the facility's contract be terminated to prevent any future instances of detainment, abuse or poor treatment. 
"[W]e ask that the White House and Department of Homeland Security terminate the contract with ICE and Berks County and discontinue any use of the Berks County Residential Center so that this facility can be repurposed for the benefit of the Berks County community," the officials wrote. 
Amid rumors that the facility may be repurposed to house migrant women, the officials urged the White House to shut down the facility for good. 
"Incarcerating immigrants – whether they be families, children, or individual adults – is cruel, inhumane, abusive, unnecessary and immoral. It is a violation not only of American civil liberties but also of international human rights," the lawmakers wrote. "We unequivocally stand against new plans to detain, process, incarcerate, or subject immigrant women or any other people to federal actions within the facility." 
"Every human being, regardless of color, race, and immigration status, deserves respect, dignity and equality," they added. "All detained refugee families and persons deserve freedom."

Both the Wolf administration and Berks County Commissioner Kevin Barnhardt previously confirmed that talks occurred to repurpose the facility for other uses, such as a mental health and substance abuse treatment center, as well as an agricultural research and development center.