Economic Development
Is TANF program even worth investing in still?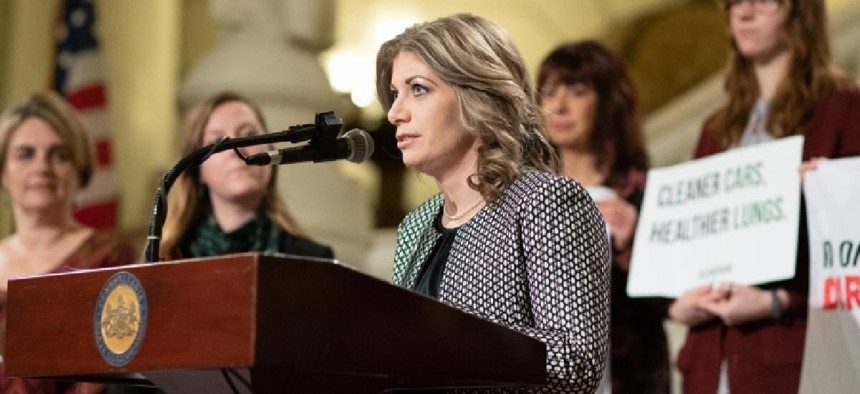 Pennsylvania hasn't changed the amount of cash assistance it doles out to needy families since 1990, and a new report shows that beneficiaries are calling on the state to improve on that. 
The Meet the Need Coalition, a group of advocacy organizations including the Black Women's Policy Agenda, Community Legal Services of Philadelphia, Pennsylvania Health Access Network and Just Harvest, conducted an online survey for past and present recipients of the Temporary Assistance for Needy Families (TANF) program to share their experiences and suggestions for improvement. 
TANF was created in 1996 and replaced the Aid to Families with Dependent Children (AFDC) program. It created block grants for states to allocate financial assistance and imposed requirements for eligibility. 
When implementing restrictions in the past, some advocates have said the program helps get low-income women into the workforce. TANF enrollment over the last decade has dropped from nearly a quarter-million to about 100,000, according to data from the Department of Human Services. 
Family advocates, on the other hand, argue it's done little to alleviate poverty, with the number of TANF recipients dropping faster than the number of families living in poverty. 
The report revealed what TANF recipients go through, and what they believe is needed to improve the program. Based on the program's history, their responses were not a shock to advocates. 
"The number one thing that they said, which didn't surprise any of us, was that the grant amount is too low," Louise Hayes, supervising attorney of Community Legal Services of Philadelphia, told City & State. "The safety net has been shredded before our eyes. There's barely any safety net for families with low incomes that don't qualify for unemployment." 
The report's findings outlined several ways to improve the program, including increasing cash grants, improving work and training programs, allowing more exceptions to the child support requirement, and allowing families to save more. 
TANF was set up to provide assistance to pregnant individuals, survivors of domestic abuse and children who are living with guardians other than their parents. A family of three receives $403 a month, an amount that hasn't changed in more than three decades. In 1990, $403 provided 43% of the federal poverty level, but in 2021, it's about 22%. 
State Sen. Katie Muth and state Rep. Malcolm Kenyatta plan to introduce legislation that would bring the benefit amount up to 50% of the federal poverty level. 
"The way Pennsylvania operates, we're trapping people in poverty because the moment they get a few bucks more, they lose a different benefit," Muth told City & State. "We're not putting people in a position to become financially secure because of the way we structure these programs."
Advocates have been calling on the state and Department of Human Services to not only increase the amount of assistance, but also loosen restrictions related to child support and work requirements. Pennsylvania is also among the most restrictive states when it comes to savings caps for recipients. The state caps recipient savings at $1,000, meaning anyone with more than that in assets is no longer eligible. 
"If you're struggling to save money to buy a reliable car, or to have first and last month's rent and a security deposit, and you end up with $1,005, you become ineligible for TANF," Hayes said. "It keeps people from saving in a way that we all think is good to help people get ahead."
Hayes also said child support restrictions put families in tough situations. TANF requires people seeking assistance to file for child support unless domestic violence is involved. But in cases where one parent may be informally supporting a child, or grandparents are caring for their grandchildren, taking legal action against family members can make the situation more difficult. 
"We're determining what is best for the kid is to pursue child support, even though in many cases that is not what's best for the kid," Hayes added.
Despite these calls from participants and advocates, improvements to assistance programs like TANF rarely gain bipartisan support in Harrisburg. Muth said this should gain the attention of both sides, because people across the state benefit from these programs. 
"It's not all suburban Philadelphia and Allegheny County," Muth said. "This isn't a Democratic district issue. This is an issue plaguing the whole commonwealth."