Ethics
State sees 'room for improvement' with public records compliance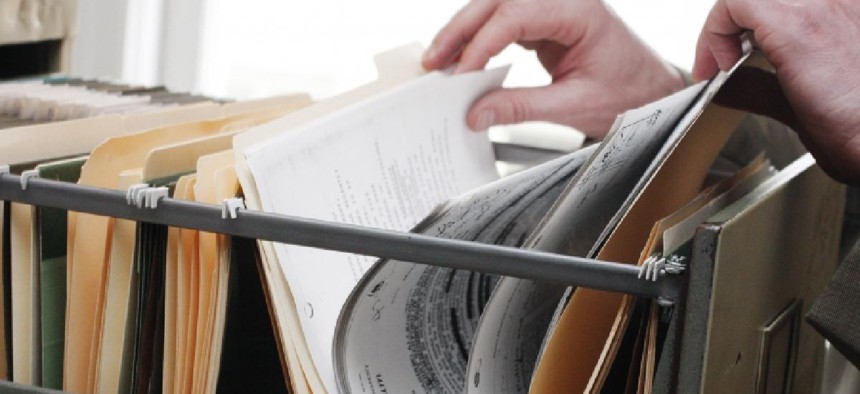 A new report released by the Pennsylvania Office of Open Records has revealed that some state and local agencies subject to the state's public records law do not have the required information about records request processes posted on their publicly-accessible websites, prompting the OOR to outline best practices for government agencies. 
"We were pleased that 91% of agencies have something on their website in terms of something mentioning the Right-To-Know Law and the process," said Liz Wagenseller, executive director of the Office of Open Records. "But there is a lot of room for improvement."
The Right-To-Know Law, which outlines what government records can be requested from state and local entities, requires agencies with public websites to post a basic level of information on how to request documents. According to a review conducted by the OOR, 91% of agencies surveyed posted some information about how to request public records, while only 50% of agencies posted three required pieces of information. 
Compliance with the Right-To-Know Law requirements varied depending on the type of information. According to the report:
96% of agencies posted contact information for their open records officer
62% of agencies posted contact information for the Office of Open Records or another appeals officer
81% of agencies posted a form which may be used to file a public records request
The review also found that no Right-To-Know Law information was available for 28 agencies. That included five agencies without websites, 11 police departments and 12 agencies that have publicly accessible websites but did not have any information available on how to request public records. 
Of the 12 agencies that didn't have any information posted to their websites, eight have since posted information, three are in the process of doing so and one agency did not respond to the OOR. 
While the report outlined gaps in compliance with the Right-To-Know Law, Wagenseller said the solutions are easy fixes.

"Those pieces of information are very simple to post. Obviously, knowing who your agency records officer is and their contact information – easy. Our office information – easy to find. And a request form – you don't have to create one from scratch, we have one any agency can use. So, it's a very simple thing to meet."
The review surveyed 135 agencies, including state agencies, cities, counties, townships, boroughs, school districts, charter schools, cyber charter schools, universities, community colleges, municipal authorities and police departments.

Wagenseller said the OOR will conduct a similar review of agency websites every two years to monitor compliance with the Right-To-Know Law.