Energy
Corman proposes lowering gas tax by one-third through 2022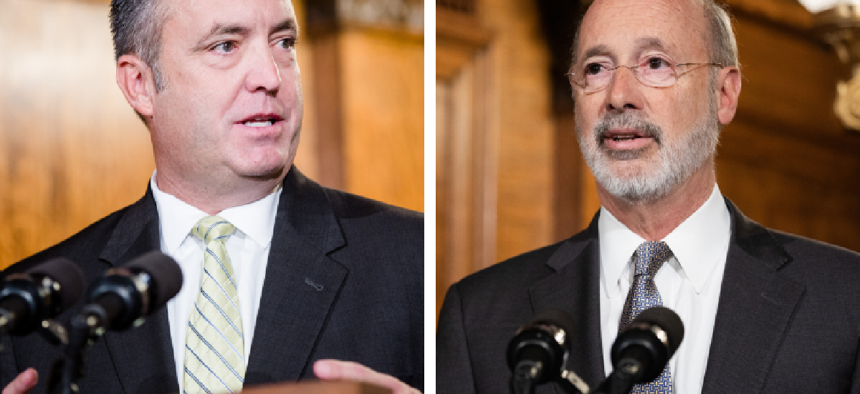 Politicians from both parties are pushing to lower the price at the pump in Pennsylvania. 
Senate President Pro Tempore Jake Corman, a Centre County Republican, introduced a memo for the Consumer Gas Prices Relief Act Wednesday morning, which seeks to reduce the commonwealth's liquid fuels tax by one-third through the end of the year. This proposal comes one day after Gov. Tom Wolf signed a letter alongside five other Democratic governors calling on Congress to enact a federal gas tax holiday until 2023. 
These proposals continue the conversation around rising fuel costs amid inflation and the Russian invasion of Ukraine. If both pieces of legislation are enacted, they would cut fuel taxes in the state by nearly 50%, as the federal gas tax stands at 18.4 cents per gallon.
"Consumers should never have to choose between filling their tank and filling their grocery cart, but that is the reality created by the Biden administration's embrace of the radical anti-energy production policies and world events," Corman said in a statement. "My plan offers a fiscally responsible way to help struggling families now without limiting the state's ability to respond to financial challenges we could face in the future."
Corman, who also supports a federal gas tax holiday, is seeking to limit the funds the state may lose without its gas tax in place. His legislation also seeks to allocate $500 million in federal relief dollars to fund state police operations rather than have those funds taken from the Motor License Fund. 
However, according to the U.S. Department of the Treasury, American Rescue Plan dollars cannot be used to offset a reduction in net tax revenue resulting from a change in state law. The flexibility of federal funds is limited and it's not clear if dedicating funding toward the state police instead of the Motor License Fund would bypass that restriction. 
The legislation supported by the governor offers a solution to keep highway funds solvent, as well. The Gas Prices Relief Act, introduced in both the U.S. House and Senate, would authorize the Treasury to transfer general fund dollars to replace temporarily lost revenue. 
"The governor recognizes that the increasing gas prices have an impact on all Pennsylvanians, especially those who are struggling and that's why he called on congressional leaders to enact a federal gas tax holiday," Elizabeth Rementer, a spokesperson for Wolf, said in a statement. "As far as a state gas tax holiday, it's important to note that our gas tax is tied to funding fixing our roads and bridges through the Motor License Fund and that funding is critical to ensuring the strength of our infrastructure."
Rementer said Wolf's office will review Corman's bill once it's been introduced.