Budget
Philadelphia's $5.8 billion budget by the numbers
Final approval of the city's budget includes increased spending for police, anti-violence programs and property tax relief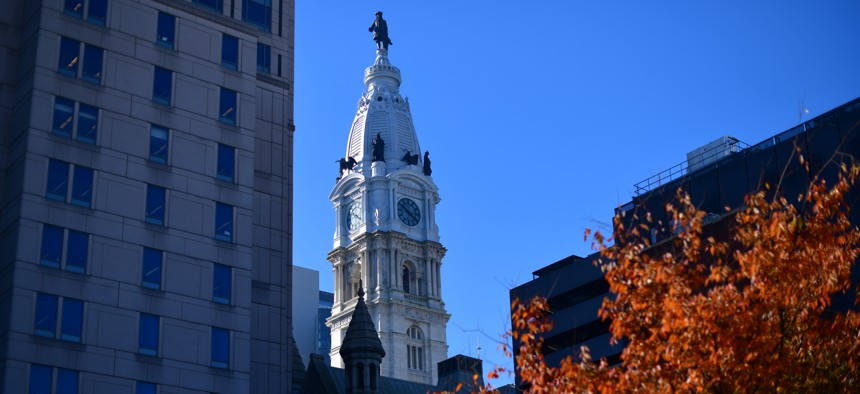 Philadelphia City Council gave final approval to a $5.8 billion budget for fiscal year 2023 Thursday, paving the way for property tax relief and increased spending for police and anti-violence programs.
With new property tax assessments taking effect this year, and values for residential properties about 31% higher on average than in 2020, major tax relief spending is included for property owners and businesses. And as Philadelphia continues to deal with crime and gun violence issues, City Council members said public safety remained a top priority during negotiations. 
The budget comes in around $200 million above Mayor Jim Kenney's original $5.6 billion proposal and 11% above last year's budget. That increase includes an additional $184 million in anti-violence spending, with a focus on police recruitment and quality-of-life issues. 
On top of a nearly $30 million boost to the Philadelphia Police Department's budget, Council members debated ways to improve public safety that go beyond hiring more police officers. One of the new initiatives addressing the issue is Councilmember Cherelle Parker's Neighborhood Safety and Community Policing Plan. Parker calls the plan, introduced in the spring, a more "holistic" approach to combating violent crime. 
"This was not an easy budget. We are approving property tax relief measures to mitigate the effects of the reassessments. We are approving reductions in wage and business taxes – to provide badly needed relief to small neighborhood businesses," Parker, who represents the 9th district, said in a statement. "The spending in this budget will go a long way to address critical public safety and quality-of-life needs while making it clear that our city is open for business."
Specifically, the safety plan includes funding for more security cameras, the removal of abandoned cars, increased licensing and inspections enforcement, more street lighting and traffic-calming measures, as well as neighborhood cleanups from illegal dumping. 
Other violence prevention measures are centered around providing safe spaces and activities for children while school is out, including boosts in funding for more evening and weekend hours at recreation centers and libraries.
Anticipating a rise in crime over the summer, the Philadelphia Police Department said Wednesday it will work with State Police to cover the most violent areas in the city, and that the department is also considering extending officer hours this summer, depending on staffing levels.
The approval came as a relief to members of City Council, who needed to pass a budget by the end of the month. Despite the timely compromise, the negotiation process wasn't as productive as some would have liked. 
Councilmember Kendra Brooks joined two other progressive colleagues, Jamie Gauthier and Helen Gym, as the lone votes against the business and wage tax cuts during last week's debate. Brooks, an at-large member who successfully ran as a Working Families Party candidate in 2019, expressed disappointment in the lack of support for the city's most vulnerable residents. 
"The budget for fiscal year 2023 includes significant victories for our movement but ultimately falls short of delivering the relief and support that Philadelphians deserve," Brooks said in a statement. "By prioritizing the bottom lines of big businesses and the ultra-rich over working people and failing to insulate our public schools from future funding shortages, our city is promoting an inequitable vision of growth – one where the wealthy are protected while those struggling to make ends meet are forced to make do with less and less."
The newly approved budget will take effect July 1. Here are some key figures:
$15 million for rental assistance, including an additional $1 million for eviction protections
$1.8 million for security cameras near schools
$5.8 million for the public defender's office
$80,000 standard for the city's Homestead Exemption, up from $45,000
5.99% Business Income and Receipts Tax rate, down from 6.2%
$28 million in additional funding for the city commissioner's office for election operations
$2.5 million for the Department of Parks and Recreation for additional rec center staff and hours of operation