Health Care
University of Pittsburgh funding could hinge on its fetal tissue research
Republican lawmakers are hoping to stop Pitt from using tissue obtained from elective abortions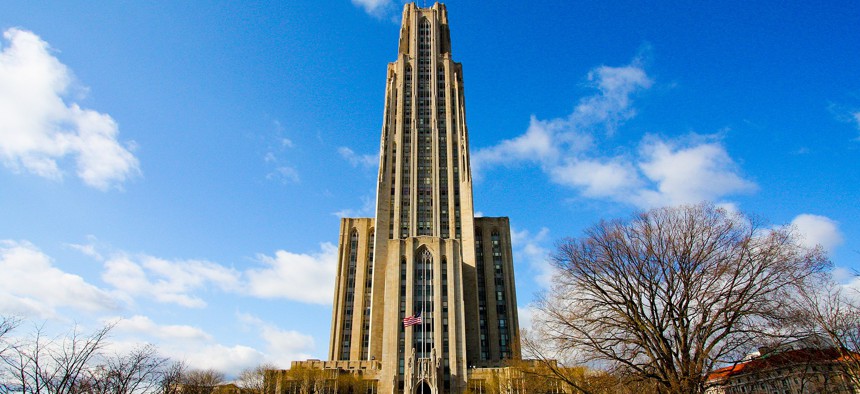 A program at the University of Pittsburgh focused on fetal tissue research has become a major bargaining chip in state budget negotiations as GOP lawmakers look to tie the university's state-allocated funding to its medical research involving fetal tissue. 
Republicans in the state House approved an amendment this week that would prohibit the university from receiving its $151 million allocation from the state if it uses fetal tissue that has been obtained from elective abortions.
The amendment, which was sponsored by state Rep. Jerry Knowles, was added to a bill that would allocate state funding for four state-related universities: Penn State University, the University of Pittsburgh, Temple University and Lincoln University.
Knowles, a Republican from Schuylkill County, told the Pittsburgh Post-Gazette that he is not trying to halt the university's funding. "My goal is not to stop the funding," Knowles said, according to the Post-Gazette. "As a matter of fact, I want to help Pitt get themselves out of a problem they have created for themselves."
Pitt is one of multiple research institutions that has received grants from the National Institutes of Health for the purposes of using fetal tissue for medical research. According to the university, its research has been used in relation to treatments for cancer, HIV and AIDS, among other conditions.
However, the decision to tie the university's funding to the issue of fetal tissue research has frustrated Democrats from the Pittsburgh area who see the amendment as an attack on the university and its students.
House Democrats from the Allegheny County delegation held a press conference on Tuesday to condemn the move, framing it as an attempt to "extort" state-related institutions that could result in students losing access to financial aid. 
"The fact is, fetal tissue research plays a critical role in advancing life-saving discoveries, and has been used to develop vaccines, find treatments for cancer and help scientists better understand illnesses like HIV and AIDS," said state Rep. Austin Davis, a Democrat from Allegheny County. "But denying funds to the University of Pittsburgh … punishes our Pennsylvania students most of all because every cent of the appropriation that my Republican colleagues are so eager to withhold is used to provide discounted tuition to more than 21,000 in-state Pitt students."
State Rep. Dan Miller, a Democrat who also hails from Allegheny County, agreed. Miller said the amendment is "a direct attack on the future of those kids," adding that "Pennsylvania is already not doing enough to minimize student debt."
Democrats also cited a 2021 report from an independent auditor that found that Pitt's use of fetal tissue has been "fully compliant with applicable laws."
House Republicans have countered claims from Democrats by underscoring that the funding restriction would only apply to fetal tissue that is obtained from abortions. The university would still be allowed to obtain tissue from other situations, like a miscarriage or stillbirth, under the current language in the bill.
A House Republican spokesperson added that the restriction would likely not extend to University of Pittsburgh Medical Center locations, just the university itself. 
The legislation, Senate Bill 1283, is still awaiting a vote in the state House, as House lawmakers recessed without considering the bill on Tuesday afternoon. State Rep. Matt Bradford, the ranking Democrat on the House Appropriations Committee, told reporters Tuesday that he doesn't see the bill earning votes from two-thirds of House members – the number it needs in order to be approved and sent back to the Senate. 
But even if the bill is approved by both chambers of the General Assembly, it's unclear if Gov. Tom Wolf will sign it. A spokesperson for Wolf said in an email Tuesday that Wolf "supports funding our state-related universities without caveats."
"The amendments adopted on the floor jeopardize important funding that supports tuition assistance, education and research at a world-class university," said Wolf spokesperson Beth Rementer. In addition to Pitt's $151 million allocation, the legislation also includes a $242 million allocation for Penn State University, a $158 million allocation for Temple University and $15 million for Lincoln University.