Health Care
'A maternal mortality crisis' – the crux of Dems' second 'Post-Roe' hearing on abortion
Dems looked at issues around abortion, the SCOTUS ruling, and how communities of color may be impacted by an abortion ban.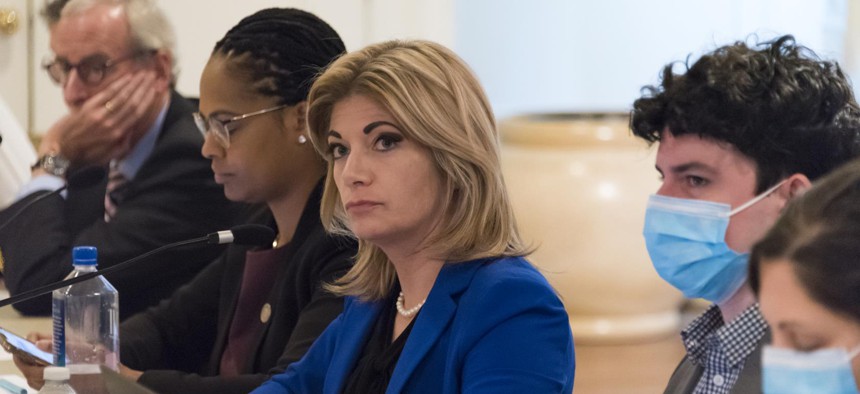 Philadelphia physicians and abortion providers detailed what they've experienced in recent weeks after the U.S. Supreme Court overturned Roe v. Wade during a joint public hearing between House and Senate Democratic Policy committees on Tuesday. 
The second "Post-Roe Pennsylvania" hearing featured panelists ranging from medical professionals and reproductive justice advocates to community and family health experts, with discussions focused on current access to care, maternal mortality, and the potential impacts on marginalized communities.  
"Pennsylvania is currently amid a maternal mortality crisis – a crisis that disproportionately harms Black and low-income people and will be exacerbated by statewide abortion restrictions," Dr. Aasta Mehta, medical officer of women's health, Philadelphia Department of Health, said at the hearing. "Studies show, carrying a pregnancy to term, is markedly more dangerous than a safe abortion with the risk of death of childbirth approximately 14 times higher than that with abortion."
Mehta stressed the risks associated with any pregnancy whether it is brought to term or not, adding that Philadelphia's pregnancy-related death rate is above the national average despite the academic medical centers within the city. Fifty-two percent of pregnancy-associated deaths in the city occurred in women under the age of 30, she said, with 110 total pregnancy-associated deaths occurring between 2013 and 2018. 
"Black women accounted for 58% of the pregnancy-associated deaths despite only accounting for 43% of births," Mehta said. "And Black women in the city are four times more likely to die from pregnancy-related causes than white women."
Following the Supreme Court's overturning of Roe v. Wade, testifiers claimed that physicians and providers have been inundated with questions and an increased number of patients coming from out of state. The commonwealth has 17 abortion clinics throughout its 67 counties, with many Western Pennsylvania providers seeing influxes of women coming from Ohio and West Virginia, testifiers said. 
"This increase in out-of-state patients has forced some clinics in Pennsylvania to book appointments three to four weeks out, meaning that those seeking care are being forced to wait longer than usual for health care," Signe Espinoza, executive director of Planned Parenthood Pennsylvania Advocates, said. "I just want to stress that abortion is not only a life-saving procedure, but a time-sensitive one."
I just want to stress that abortion is not only a life-saving procedure, but a time-sensitive one.
Signe Espinoza
To help providers with this increase in patients, Espinoza said, the commonwealth should look to loosen restrictions that may burden providers and prevent access to care. 
"We remain one of the few (abortion) access states with certain restrictive, medically unnecessary pre-abortion requirements including requiring lab work before medication abortion, which is a barrier to care and not supported by experts in this field," Espinoza said. 
With legislators from just one side of the aisle present, lawmakers and testifiers debated how the abortion access conversation can be broadened and appeal to more people across the political spectrum. 
"You have the United States overturning Roe, but then you have countries like China who then put a cap on the number of children you can have … both of those are really restricting reproductive freedom," said state Sen. Katie Muth, a Berks County Democrat. "Access to health care is a freedom issue and if you don't have that access to whatever health care you may need, your ability to be a free person and live a life that's meaningful and healthy is eliminated." 
The Democratic Policy Committees will hold another hearing on the issue on Aug. 11 in Pittsburgh.