Budget
State budget passes after Senate return and Shapiro signature
The budget was signed into law more than a month after the June 30 deadline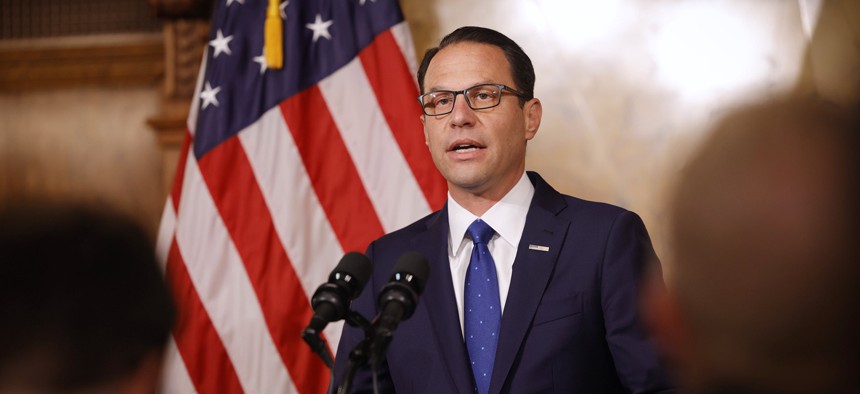 State lawmakers finally approved the commonwealth's $45.4 billion budget package Thursday afternoon after more than a month of stalled negotiations and verbal jousting. 
Senate lawmakers returned to Harrisburg to approve the state's main budget bill and send it to Gov. Josh Shapiro's desk. The move came weeks after the fallout over a $100 million private school voucher program stymied talks between the General Assembly and Shapiro, causing a rift between Republican leadership and the governor during his first year in office. 
"The people of Pennsylvania have entrusted me with the responsibility to bring people together in a divided legislature and to get things done for them – and with this commonsense budget, that's exactly what we've done," Shapiro said in a statement on Thursday. "With this budget and the expansion of the Property Tax/Rent Rebate, we're making good on that promise by delivering the largest targeted tax cut for our seniors in nearly two decades, creating real opportunity for our workers by expanding vo-tech and apprenticeship programs, supporting our state troopers and local first responders, and making historic investments in our kids and their schools. This is what it looks like when government works together to make Pennsylvanians' lives better."
The Democrat-led state House passed the spending plan in early June after Shapiro, a Democrat, said he would veto the private school voucher program. Republicans in the Senate, who approved a budget including the $100 million school voucher program, then refused to convene and pass the final plan, saying that Shapiro went back on his promise and previous support for such a program. 
Ultimately, as school districts and social services around the state faced uncertainty without a state budget in place, Ward announced the Senate would return to the state Capitol on Thursday. 
Ward, a Republican from Westmoreland County, said in a statement Wednesday that the $45.5 billion appropriations bill "will provide the necessary funding to schools, counties, and organizations" that had sounded the alarm that they'd have to reduce services without state dollars. 
House Republican leader Bryan Cutler called the budget negotiations a "missed opportunity" that led to "broken trust." 
"Even though the Senate is making the decision to advance the General Appropriations Act today to avoid financial strain on many who depend on state government, the single point of failure in this budget remains the majority-fluid House Democratic leadership who essentially vetoed a good faith and bipartisan budget agreement between Gov. Josh Shapiro and the Pennsylvania Senate to immediately help Pennsylvania students hopelessly trapped in failing schools," Cutler said in a statement. 
Overall, the $45.4 billion budget provides a boost in education and early childhood programming and the first-ever state funding for public defense, among other budget items. 
This is a developing story and will continue to be updated.