Housing
Mayor Kenney stands behind new deputy housing director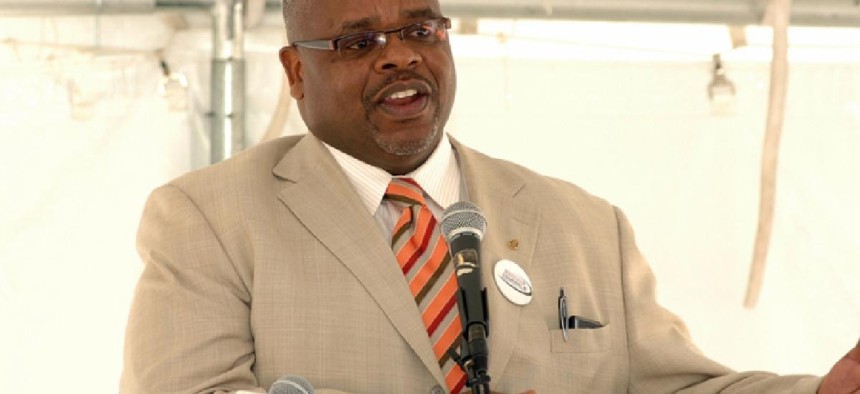 Philadelphia City Council appointed deputy housing director Fred Purnell to the board of the Philadelphia Housing Authority on Thursday, drawing attention to his rocky affordable housing career in Wilmington.
Purnell acted as director of the Wilmington Housing Authority for 16 years until he was ousted in March of this year by the WHA board. The removal has been attributed in part to his alleged role in concealing a federal investigation of the agency from the board.
The Kenney administration stuck by both the PHA board appointment and Purnell's hiring as deputy housing director, where he will have purview over the Office of Housing and Community Development and Redevelopment Authority,
"His 30 years of housing authority experience...and his perspective as deputy director of housing and community development will benefit PHA, its residents and the City," said Anne Fadullon, Kenney's director of planning and development.
Fadullon downplayed the significance of the federal investigation.
"We were aware of the issue with the employee at the Wilmington Housing Authority," she said. "Upon learning of the allegations, Mr. Purnell reported them to the HUD Inspector General, which took up the case from there."
However, according to a March article in the News Journal, WHA board chairman Herman Holloway claimed Purnell kept them in the dark about a federal investigation into a $200,000 embezzlement scheme by a WHA official. Holloway had previously said that Purnell declined to notify the board about a drug bust that snared another WHA employee.
The WHA board stated in March that Purnell was primarily dismissed due to complaints from tenant groups. At a meeting of elderly tenants in February, attendees asserted that complaints about bedbug infestations were met with threats of retaliation or eviction by building managers reporting to Purnell.
A licensed Realtor who lives in the city's Overbrook neighborhood, Purnell had a similarly lengthy career at PHA, where he flourished under the wing of state Representative-turned-housing director John F. White in the 1990s. He oversaw the department's modernization unit, which handled building upgrades.
Purnell even briefly served as interim director of the Philadelphia agency – where he notably enjoyed positive relationships with tenant groups – before being passed over for promotion in favor of Carl Greene, who was later ousted in a sexual harassment scandal.
While at WHA, Purnell separately partnered in an effort to bring the Education Plus Academy cyber charter school to Delaware in 2014. The school abruptly folded last year.
The mayor's office did not make Purnell available for comment by press time.