Ethics
Taubenberger, Keel, and the contract that wasn't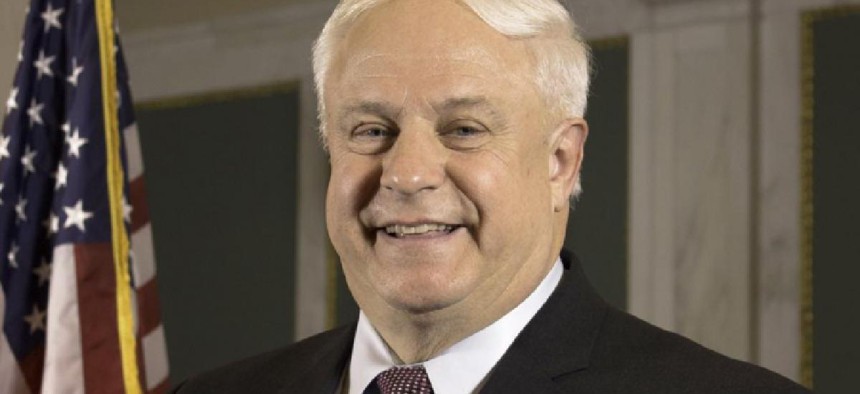 On May 17, longtime communications consultant Frank Keel said he's "proud to be assisting Councilman [Al] Taubenberger with external communications."
He should have been proud – if true, he would be one of the first and only outside consultants to score a council contract since Council President Darrell Clarke put the brakes on the practice in 2012 after several stories about dubious contracting emerged.
But two days later, Keel is singing a different tune.
Although sources saw the pair canoodling at some recent council sessions, in council today, Taubenberger said he didn't know anything about the purported deal.
"There is no contract," he said after the conclusion of the May 19 meeting.
That's pretty strange, given that Keel, a close associate of Local 98 union boss John Dougherty, had earlier gone out of his way to say that council's top dog had given him special permission to work for the Republican at-large councilman.
"Only the Council President's office can authorize a contract for City Council. i.e. if any members want their office to contract with an entity, they must do it through the President's office, which Taubenberger did," Keel wrote.
That was news to some councilmembers. When Clarke ascended to the post of council president, external contracts were a hot issue. His predecessor, Anna Verna, took flak for allowing a string of political consultants to secure contracts through council's notoriously secretive, $15 million annual budget.
In one instance, a former staffer was contracted shortly after cashing in on cushy retirement benefits through the city's controversial Deferred Retirement Option Plan. Public scrutiny intensified further after a Daily News report revealed that then Councilman Jim Kenney had taken out a $30,000 contract to pay someone to tweet on his behalf, in addition to a vanilla communications contract with political operative Marty O'Rourke.
The debacle ended with Kenney declining to renew either contract – although today, neither the mayor nor O'Rourke said they could recall anything else about Twittergate. At the time, a spokesperson for Clarke said he would "carefully review all vendor requests from members of City Council" going forward.
Council sources indicate that Clarke made good on his pledge: While council members can pay consultants through their campaign funds, several staffers said they couldn't recall a single other outside consultant who had gotten a council contract since 2012. Others said they assumed the practice had been banned altogether.
Clarke's office did not respond to requests for comment about the nature of Keel's supposed contract and Taubenberger declined to elaborate further. But in emails just before publication, Keel was unequivocal.
"I was informed today by the Council President's office and the Councilman's office that there is no contract. That's the end of it," he wrote.
Well, nothing like short, nondescript answers to smooth over a fishy situation. One thing is for sure: the winds of fate change quickly in City Council.