Ethics
Philly DA failed to get permits for $45,000 in free roofing work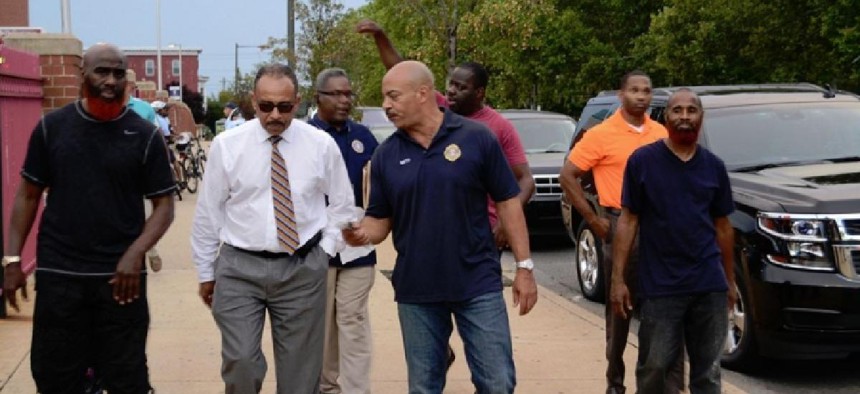 Tucked into the raft of shocking revelations in Philadelphia District Attorney Seth Williams' recent filing disclosing more than $160,000 in gifts between 2010 and 2015, one perk stood out amid a sea of questionable services: $45,000 in free roofing work by Lynmar Builders, a New Jersey-based construction company.
But according to records from the city's Department of Licenses and Inspections, no alteration permits have ever been issued for Williams' home in the city's Overbrook neighborhood.
In Williams' amended statement of financial disclosure, which he resubmitted last week, the DA briefly described extensive repair work necessitated by water damage to his two-story detached house.
The statement asserts that Lynmar, a roofing company run by politically connected contractor Michael Palmieri, installed a new "roof, windows and insulation" in 2013. The repairs were necessitated by a leak that damaged the bedroom of one of Williams' daughters and reached all the way to the basement of the house, according to the statement.
According to the city's building code, permits are required for "altering, modifying, repairing or improving a structure," with some exceptions. While window replacement can usually be done without a permit, a spokesperson for L&I said that roofing and insulation work generally requires alteration permits.
David Perri, the commissioner of L&I, confirmed no permits had been filed for that property, nor was there any evidence of the house ever having been inspected.
"There is nothing," he wrote in an email. "No inspection records and no complaints filed."
Asked for more detail about the nature of the work, Williams spokesperson Mustafa Rashed said that the district attorney "can't go into specifics on every line item other than what he disclosed."
Rashed declined to answer further questions or provide documentation of the work or damage.
He did suggest that the true extent of the work may have actually been greater than the $45,000 figure suggests. Rashed said that given the nature of ethics filings, there was "no reason to overstate the value of a gift."
"Especially in this case," he said. "It would be far easier to understate."
A friend of Williams' familiar with the incident said that in late 2013, a storm caused a tree branch to fall on the district attorney's home, opening a large hole in the roof. Palmieri was initially called to inspect and patch the hole, but later offered to replace the entire roof and perform additional structural work at no charge. Williams apparently did not report the incident to his insurance company because of the free services he received, but later elected to enter into a payment plan with the roofer, which is ongoing.
The full nature of Palmieri's relationship with Williams is unclear. Calls to Palmieri's home went unreturned and a receptionist at Lynmar hung up on a City & State reporter.
But it is clear that Palmieri is no ordinary roofer. He and his wife, Karen, were instrumental in Williams' 2009 election. They have donated nearly $40,000 to Williams' campaign coffers over the past several years, and Williams personally thanked them during his 2014 inauguration speech, according to the Inquirer.
The Palmieris, who reside in Burlington County, N.J., have become notable contributors to a number of other Pennsylvania political figures, including state Sen. Anthony Williams, state Sen. Vincent Hughes, state Rep. Dwight Evans, Philadelphia City Councilman Kenyatta Johnson and Brett Mandel, who ran a failed campaign in 2013 to unseat Philadelphia Controller Alan Butkovitz.
Lynmar Builders, Palmieri's roofing company, is heavily connected to the Brown family, the New Jersey-based proprietors of about 13 ShopRite and Fresh Grocer stores in Philadelphia and the Garden State. Palmieri and the DA initially met through their mutual acquaintance with the  Browns, according to sources familiar with the family.
Brown and his wife, Sandy, have attended fundraisers for Williams in the past, and his image appears briefly in a promotional video created by the Browns, along with Councilman Curtis Jones and former Mayor Michael Nutter. Brown's ShopRites have also participated in a felony diversion program sponsored by the DA's office, and Jeff Brown sits on the board of Williams' charity.
The Browns have garnered media attention for their philanthropy and promoting a business model that subsidizes the construction of supermarkets in inner-city neighborhoods through state grants, including several in Philadelphia.
Palmieri's company appears to have secured roofing contracts for some of the Brown's ShopRite projects, which often involve millions in construction work partially underwritten by the state grants. Both Jeff Brown, CEO, and Palmieri sit on the board of Uplift Solutions, a nonprofit that promotes similar government-supported supermarket projects in cities across PA and NJ.
Brown did not immediately return calls seeking comment.
h/t Sam Edsill for additional editing