Education
Philly Pre-K contracts divide school officials, union members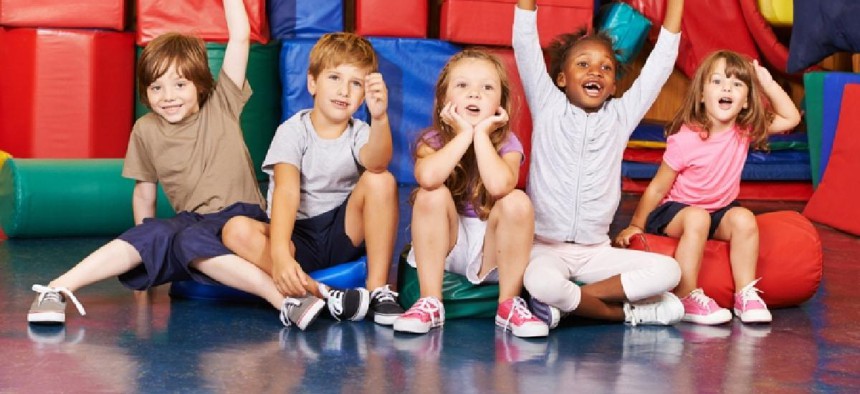 As Philadelphia's public schools get ready to ring in the new academic year next week, Mayor Jim Kenney's administration is focused on preparations for those who have yet to become students – namely, the children who will fill the expanded pre-kindergarten classes at the heart of his mayoral agenda.
The plan has gone from campaign pledge to implementation with lightning speed. Hopeful parents have been signing their children up for seats since the beginning of the year, Kenney passed the landmark soda tax to fund the initiative in June, and staffers announced that 85 groups had submitted bids to educate an estimated 6,500 pre-kindergarteners over the next five years.
In early October, the city will also designate a nonprofit "intermediary" to take over administration of the program's $23 million annual budget, beginning next year.
"We are currently in negotiations with applicants," said Deana Gamble, a spokesperson for the Mayor's Office of Communications. "Contracting with an intermediary organization was a recommendation of the (Philadelphia) Commission on Universal Pre-Kindergarten because there are organizations with this expertise. The early childhood education field requires specialized financing and regulation."
That's true. But some say the School District of Philadelphia, which already offers pre-kindergarten to some 9,000 children, is that organization.
"Frankly, it doesn't make a lot of sense to create a whole new infrastructure to manage pre-K – we do it best," said School Reform Commission member Bill Green. "You'd think you'd want the SDP to handle this task."
A district spokesperson said that it had submitted a bid to fund 766 pre-K seats through the new program, but the Kenney administration indicated that the district had declined to apply for the intermediary contract.
"The School District did apply to be a provider of city-funded pre-K slots (we applied for an additional 766 preK slots). The district is a big supporter of the city's efforts, and would love to ensure more three- and four-year-olds have access to high-quality pre-K," said district spokesman Harold Whack, in an email.
Gamble said the district had never been interested in heading up the initiative or operating all 6,500 seats. But Green, long a political rival of Kenney's, disagreed.
"That's not my understanding of events," he said. "I think the children of the city would have been better served if the SDP had been given this task." 
Gamble pointed to city council testimony from superintendent William Hite that seemed to assert the district could not take on the entirety of the expanded pre-K efforts.
"The district does now contract with pre-K providers and we have our own pre-K program, but … we have limited capacity inside of our structure to do that work," Hite said in a May hearing, after Councilmember David Oh raised concerns about the direction of new initiative.
However, the superintendent added that, rather than being wholly unable to take on 6,500 new seats or handle administration of the new program, the district would be unable to fulfill some of the mayor's economic aims.
"We have no capacity to develop providers, which is a large part of the mayor's approach to pre-K," he added.
Hite, through a district spokesperson, declined to elaborate on that statement, referring questions back to the mayor's office. But Green said economic development concerns shouldn't have been the deciding factor.
"It's their intention to purposely create a certain number of small businesses in neighborhoods. That's something the district could have also done," he said, noting that the district already outsources some of its pre-K operations.
Green added that he believed the Kenney administration's true motivations were political in nature. The proposed structure would allow pre-K participants to circumvent SRC restrictions on political activity, he said, while also giving the mayor's office a more direct hand in choosing who operates and who benefits from the new program.
"Kenney wants to own this and take credit for it all," he said. "Well, if it doesn't succeed, it will be on them."
Gamble said the administration was "committed to transparency."
Some members of the Philadelphia Federation of Teachers were also critical of the way pre-K services were shaping up. George Bezanis, who heads up the Caucus of Working Educators, said that the decision to largely cut the district, and its unionized labor force, out of the equation in favor of third-party operators amounted to a betrayal.
"The reason why I got involved with this issue is that they were talking about how pre-K and childcare workers are so underpaid," he said. "But all along, they weren't planning on using a unionized labor force. Kenney has always presented himself as this pro-union person – but he didn't back it up."
While PFT President Jerry Jordan supports the current plan, Bezanis, whose group ran an unsuccessful slate of candidates against Jordan in union elections in January, said the current strategy deprived the district of a valuable funding source. The teachers' union has been operating without raises for nearly five years, largely due to funding issues.
Jordan did not respond to a request for comment by press time.