Health Care
Pittsburgh City Council seeks to add medical marijuana to zoning code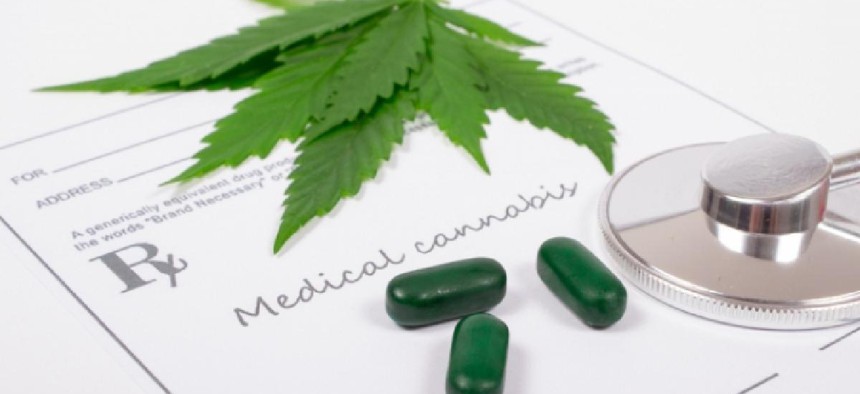 The Land Use and Economic Development Committee of Pittsburgh City Council discussed a bill Monday afternoon that would incorporate definitions for medical marijuana growing and processing facilities into the city's zoning code. 
With the state still finalizing regulations concerning those entities, Councilman Corey O'Connor (District 5), the bill's sponsor, hopes to get the process underway for those local entrepreneurs hoping to set up shop in the city.
"It came up in my office a couple of weeks ago – we found that there are a number of people in the city who are looking to do this," he said. "I definitely know of one in Lawrenceville and there was talk of one in Hazelwood, so we said, 'Let's get ahead of it so that if these businesses do open, they don't have to wait two years, but just a year or so when everything is passed.'"
He noted that the zoning of growers and processors would be in more industrial areas, while dispensaries would be zoned in business and commercial districts. 
"We want them to be accessible to everyone," said O'Connor about the dispensaries. "We don't want it to be, you get off the bus and have to walk five blocks. It won't be in residential neighborhoods; they will be [zoned] for business districts." 
Unlike Philadelphia, which is looking to zone medical cannabis dispensaries to be the same as methadone clinics, O'Connor's goal is to zone them separately in the code, thus creating more flexibility for the future.
"We just want to make sure that this is found separately in the code so that, let's say five years from now, when it's not just oils and pills and lotions but you can smoke it, then we have a defined location in the code," he said. 
Late last month, the state Department of Health released draft regulations that outline the financial, legal and operational requirements needed by an individual to be considered for a grower/processor permit, as well as where the facilities can be located.
"This is a unique regulatory process in that Pennsylvanians are able to see and provide input as they are being drafted," said PA Health Secretary Karen Murphy after the announcement. "This transparent process will produce a patient-focused medical marijuana program that gives help to those who need it."
Some of the regulations of dispensaries include: being fully enclosed; being at least 1,000 feet from any public, private or parochial school or day care center; not being located inside of another business such as a pharmacy physician's office; being staffed by a medical professional who has completed medical marijuana training; and having each permit holder making sure at least one pharmacist or doctor is on staff at its primary location.
Under the law passed in early April 2016, 50 dispensary permits will be issued, each allowing up to three locations. 
The Department of Health has set an 18-24 month window for full state implementation of the program from the date of enactment in April.
Alanna Koll is the Pittsburgh Bureau Chief  for The PLS Reporter, a non-partisan, online news site devoted to covering Pennsylvania government.