Elections
GOP Chair votes lean DiGiorgio's way as attacks fly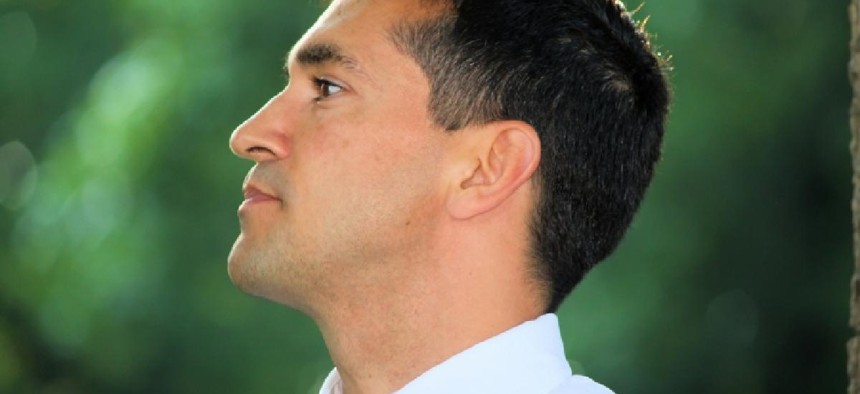 After months of speculation about their mutual desire to succeed retiring state party chief Rob Gleason, this weekend's straw caucuses have Chester County GOP chairman Valentino F. DiGiorgio III running ahead of Lawrence Tabas in an increasingly fractious battle. 
"I am looking forward to the winter meeting and will continue to work hard for each and every state committee member," DiGiorgio, a partner at Stradley Ronon wrote, in a prepared statement after the vote.
But attorney Lawrence Tabas, a partner at Obermayer Rebmann Maxwell & Hippel who also serves as the state party's general counsel, says he's poised to sweep a last poll of the central PA caucus and win next week's official vote.
DiGiorgio has won the support of 120 committee members thus far, a number that puts him ahead of Tabas by 20 votes – and tantalizingly close to the 176 needed for selection. 
But there are still 107 votes outstanding in the Central caucus and Tabas has typically outperformed in "Trump Country." He leads by two-to-one margins in the more conservative Northwest and Southwest caucuses and claims he has 51 letters of support in hand from Central PA committee members.
As the competition has intensified, the first contested state GOP chairmanship in a generation has taken on an unusually vicious and public aspect as supporters of both men duke it out on social media and in lengthy email chains.
"We've only had three chairs in last 21 years. It's always been decided beforehand by senators or other party leaders," said Armstrong County Republican chair Mike Baker, a Tabas backer.
"It's certainly turned into a big deal."
Tabas supporters have organized on social media to criticize DiGiorgio, often citing his initial backing of US Sen. Marco Rubio over Donald Trump during last year's Republican Presidential primary. The online campaign has led to a pro-Tabas Facebook page and a "StopVD" hashtag, albeit to limited public interest. 
Jack Posobiec, special projects director for the grassroots organization Citizens For Trump, is helping lead anti-DiGiorgio forces online. A prominent supporter of Trump, the West Philadelphia resident gained a large social media following for his boycott of the purportedly anti-Trump "Star Wars: Rogue One" and an investigation into debunked claims that Democrats were running a child sex ring out of a Washington, D.C. pizzeria – aka "Pizzagate."
In an online video watched by thousands, he described DiGiorgio's candidacy as an attempted "coup" by the "Never Trump" movement.
"Usually, the chair race is not very highlighted, but I think what you're seeing in Pennsylvania this winter is a microcosm of the GOP establishment versus the Trump grassroots wings of the party," Posobiec told City&State. "DiGiorgio made very insulting comments about Trump voters in the primary. He took Chester County, which Romney had won by 25,000 votes, and lost it to Hillary."
In separate email circulated to committee members, Tabas partisans similarly painted DiGiorgio as too cozy with establishment figures like supporter and prominent GOP fundraiser Bob Asher. Although both candidates hail from Southeastern PA, DiGiorgio has been singled out as an exemplar of the state's more moderate wing in the Philadelphia region, with critics asserting that his wife had "worked for Democrat Josh Shapiro." (Caroline DiGiorgio was hired to head the Montgomery County Salary Board while Shapiro, now attorney general, served on the three-member board of commissioners.)
Another email claimed that DiGiorgio failed to go to bat for failed Republican AG candidate and state Sen. John Rafferty. DiGiorgio said he had, in fact, helped raise $75,000 on the senator's behalf.
Tabas has, in turn, been hit with rumors that he used his position as party lawyer to enrich himself, collecting over $1 million in legal fees. It's a claim Tabas felt the need to counter on his website under a page called "The Big Lie," which states that his firm collected just $232,000 over 10 years and that he personally offers his legal expertise to the party on a volunteer basis.
Both men downplayed the significance of the campaigns of rumor and innuendo being waged on their behalf. In a phone interview, DiGiorgio mostly pleaded ignorance to the various campaigns.
"I heard about some of it. I'm not really following it," he said. "We did send emails to state committee members rebutting" the claims.
He quickly added that the attacks were baseless and counterproductive. 
"We did everything we could to help Trump," he emphasized. "These are just lies being spread by my opponent's supporters. I gave speeches for Donald Trump, I sent out emails supporting Trump, I raised money for Trump. The state committee members have that information. They don't like this negative campaigning."
Tabas similarly claimed he knew little about the attacks executed by his supporters. He, too, credited supporters' enthusiasm on the unusual nature of a contested chair race.
"This is something new. So, it's a chance for the party and members to put forth their vision for the future and how we're going to push the Trump momentum...and how we're going to defeat (US Sen.) Bob Casey," he said. "I'm confident when this is all over we're all going to be unified."