Education
Pittsburgh Councilwoman Rudiak proposes pre-K task force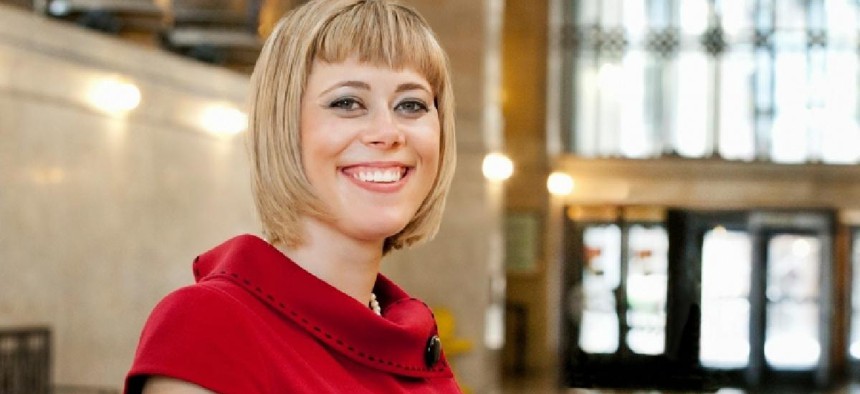 In an effort to make high-quality, affordable early childhood education accessible to more families, Pittsburgh City Councilwoman Natalia Rudiak (District 4), the Peduto Administration and education stakeholders held a press conference Thursday outlining the findings of the study, Pre-K in Pittsburgh: A Call for Action. 
According to the report, an estimated 1,500 children in Pittsburgh are without access to full-day, high-quality, inclusive Pre-K programming, Rudiak said. Authored in partnership with the Pittsburgh Association for the Education of Young Children (PAEYC), Pittsburgh Federation of Teachers and One Pennsylvania, the study shows the actual impact the lack of early childhood education has on the city's youngest residents. 
"The report confirms a lot of what we suspected but did not previously have the statistics to back," said Rudiak.  
According to the report, only 16 percent of center-based programs in Pittsburgh are considered of high quality by the statewide rating system Keystone STARS, which gives child care programs one to four stars based on factors such as staff education, learning environment, leadership management, and family and community partnerships. 
The report also shows that due to high costs and lack of availability, many low- and moderate-income families have no choice but to attend pre-K programs that do not meet high-quality standards. 
"We know that over one-third of Pittsburgh children live below the federal poverty line and a child's readiness for kindergarten is impacted by how comprehensive means are met and addressed," Rudiak stated.
The report shows Pittsburgh Public Schools lagging behind in investing in early childhood education programs, spending only $9,220 per child annually, as opposed to the report's estimated $10,000 to $15,372 per child needed annually. 
She added that investing $5 million annually "can serve 500 children; with $10 million, we can expand service to 1,000 children; and with $15 million, we can expand service to 1,500 children." 
Acknowledging that Pennsylvania's current level of pre-K funding is already stretched thin, the councilwoman, hoping to piggyback off of efforts made by cities like Philadelphia and Cleveland, will be introducing legislation next week to put together a plan to fund and provide more opportunities for early childhood education. 
"We need to know: How are we going to raise the money to do this? Which neighborhoods have the most need? How are we going to expand the system to create additional slots [for enrollment]," she asked rhetorically. "All of these questions need answers and we plan to answer them with this legislation." 
The legislation calls for a 15-member task force, comprised of representatives from various education stakeholders, to look for a funding mechanism to expand the services of early childhood education in the city, and to implement some of the recommendations made by the Mayor's Blue Ribbon Panel on Early Childhood Education, which was established in 2014 to help secure a federal grant for preschool education in the city. 
"One of the questions we are going to be struggling with is, whose responsibility is it to fund early childhood care?" said Erin Kramer, executive director of One Pennsylvania. "Is that solely the responsibility of the parent, or is that a collective responsibility? We can do a lot at the city level, but a lot of us will be focusing on state and federal funding solutions, as well." 
The legislation will be introduced before Pittsburgh City Council on Feb. 28 and could be voted on in committee as early as March 1.
Alanna Koll is the Pittsburgh bureau chief for The PLS Reporter, a non-partisan, online news site devoted to covering Pennsylvania government.