Ethics
DA Williams puts his house, with 'new roof,' custom couch, on market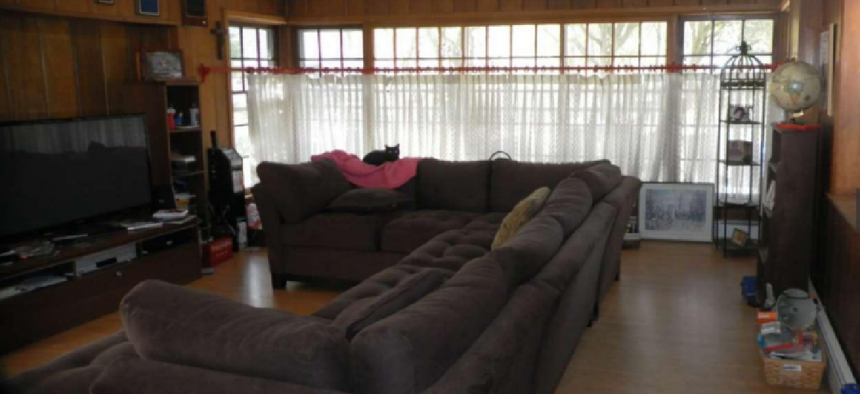 Embattled Philadelphia District Attorney Seth Williams has listed his Overbrook Farms home for sale, following his indictment and high-profile financial issues. 
The listing advertises a "new roof" that Williams secured through undisclosed in-kind political donations and features a picture of a brown sectional couch at the center of a pending federal corruption case brought against the DA.
Williams received $40,000 in free, unpermitted roof work from political supporter (and roofer) Michael Palmieri in 2013, which he failed to report until late last year. According to a wide-ranging corruption indictment filed by the New Jersey office of the US Attorney, Williams also accepted a $3,200 couch, allegedly as a bribe, from suburban businessman Mohammad N. Ali.
"Seth said that (Ali) is how the feds got onto him, because he gave him that couch," an unnamed former city prosecutor told the Philadelphia Inquirer. 
The gifts were purportedly given to help a relative of Ali's bypass certain airport security measures.
William Skaggs, a spokesperson for the New Jersey US Attorney's office, said he was not immediately certain if the couch pictured in the listing was the same as the one given to Williams by Ali. But the indictment states that the couch was stored at Williams' home and no other furniture pictured in the listing appears to match a description of the couch in question.
Ali sent Williams text messages, included in the indictment, discussing details of the couch, which was custom-made.
"That is the exact one," Williams writes, after Ali texts him a photo of the couch. "But the special order color (is) Chocolate."
A Realtor associated with the listing said the sectional would not be included in the sale of the house, which is listed at $449,000. But Williams may not get a chance to move the couch to his new digs in any event. 
According to the indictment, the DA's assets related to the criminal investigation may be subject to civil asset forfeiture, including real property, if convicted.
In related news, Williams' campaign fund agreed today to pay a $2,000 fine from the Philadelphia Board of Ethics for failing to disclose contributions and expenditures received late last year, including a $5,000 transfer from his old campaign committee to his new one and 16 expenditures on items like Union League membership dues and expenses. Additionally, Ali was indicted today on charges of attempted bribery and tax evasion.