Labor
PA Senate to hold snap weekend meeting on pension deal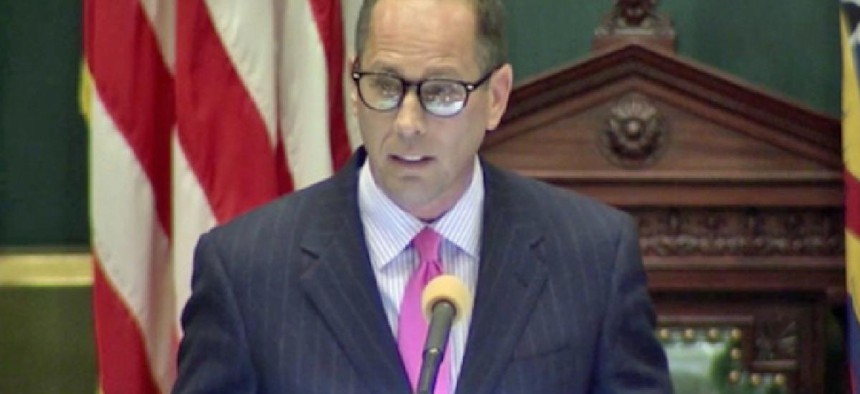 Sources confirmed that the PA Senate will convene an unusual Sunday meeting to vote a highly anticipated pension bill out of committee, ahead of a looming budget deadline.
Senate President Pro Tempore Joseph Scarnati's office confirmed a meeting would take place on Sunday to vote a version of SB-1, a vehicle for final pension reform legislation, out of the Appropriations Committee. A Thursday vote will follow in the House.
Pension reform has been frequently cited as a key component of a larger budget deal, along with separate legislation to expand gaming as a revenue generator. Estimates suggest the state could face a $3 billion budget shortfall by next summer.
SB-1 would create a hybrid pension structure, purportedly to help pay down a yawning funding gap in the state retirement fund, with debts estimated between $69 and $74 billion. Hybrid pensions allow new hires to opt-in to traditional defined benefit pension plans or theoretically money-saving defined contribution retirement plans, similar to a 401k, with incentives.
Hybrid plans are commonly criticized by progressive as stingier versions of traditional pensions. Conservative groups meanwhile praised news that a pension deal might be at hand, hailing SB-1 as an important "first step."
"We are encouraged that Senate and House leadership are making meaningful pension reform a priority. Public worker and all taxpayers alike deserve a system that works, and simply put, our current system doesn't," wrote Nathan Benefield, VP of the Commonwealth Foundation, a conservative think tank. "Unless we act now, we risk being unable to keep the promises made to public workers, and Pennsylvanians across the state will continue to see their property taxes rise"
Scarnati is a prime sponsor of the legislation, which was given a bill number reserved for high-priority pieces of legislation. Despite Republican majorities, previous iterations of the legislation have failed to be signed into law in prior sessions. Historically, pension reform has been cooly received in the House.
Gov. Tom Wolf, who has proposed his own solutions to the state retirement crisis, did not immediately respond to a request for comment.
This is a developing story that will be updated as more information becomes available.