Infrastructure
State takeover of embattled Pittsburgh Water & Sewer Authority likely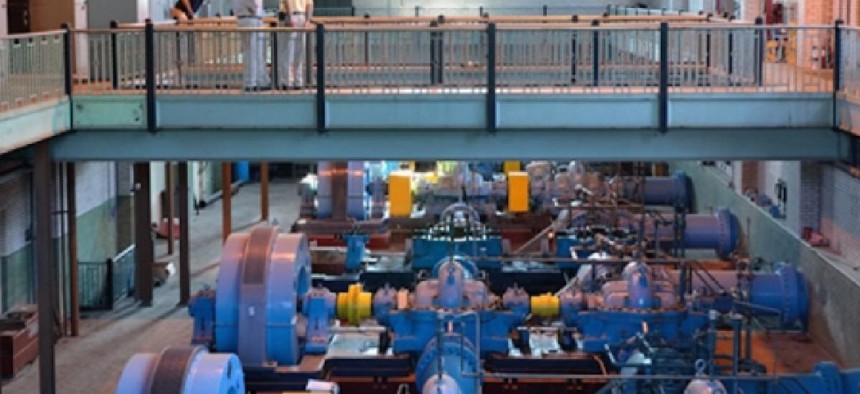 On the heels of legislation introduced in the state House last week to put the embattled Pittsburgh Water and Sewer Authority under the watch of the Pennsylvania Public Utility Commission, Senate Minority Chairman Jay Costa (D-Forest Hills) introduced a co-sponsorship memorandum Wednesday to do the same in the Senate.
"The PWSA's mismanagement has touched nearly every aspect of its operations," wrote Costa in the memo. "Management and consultant debacles; endless board turnover; lead contamination that is amongst the worst in the country; drinking water concerns necessitating boil alerts; illegal chemical treatments and infrastructure failures."
House Speaker Mike Turzai (R-McCandless) and Rep. Harry Readshaw (D-Baldwin) introduced legislation last Thursday, citing the same issues with PWSA.
"The citizens served by the Pittsburgh Water and Sewer Authority need safe water like everyone in the Commonwealth," wrote Turzai in a statement. "The stability of the authority to serve its customers requires fiscal responsibility and best practices, both of which are lacking. We want to work collaboratively with the mayor and our colleagues in the General Assembly to address PWSA's persistent problems."
Councilwoman Theresa Kail-Smith (District 2) stated that she agrees with the sentiment of the bill, but feels that state oversight should have been considering long ago.
"It seems like all of a sudden everyone is jumping on the bandwagon. Where have they been all these years? I'm very curious to see how state oversight will change what's happening there," said Kail-Smith. "It's past time for a lot of these people to take concern with this issue because it's been going on for a long time."
She also feels that City Council should be included in any conversations going forward with how the legislation will make changes to PWSA.
"I think we should ask our Mayor and the state representatives that are working on anything regarding PWSA to sit down and talk to council because this is an issue that we are all responsible for," said Kail-Smith. "We deserve at least some consideration, some respect when having conversations about this. I have a lot of questions about it."
Councilwoman Deb Gross (District 7), who is also a PWSA board member, said she's concerned that the proposals are not immediately clear on how they plan to deal with remediating lead lines leading up to private homes- a major contributor to the lead issue.
"It's not immediately obvious that [the proposals] would allow us to work on private laterals," said Gross. "I think everyone's goal is to replace all of these lead points and we have to figure out how to do that. If the PUC affords that ability, why have they not been doing it? I'm still waiting to understand the full story."
At Wednesday's City Council meeting, Councilwoman Gross introduced a Will of Council to highlight the members' support of state legislation sponsored by Sen. Wayne Fontana (D-Brookline) that would provide support to the city to help remediate the existence of lead water service lines.
The resolution states its support for Senate Bill 334, which would allow municipalities and municipal authorities the option and ability to make public funds available to remove and replace lead service lines on private property, and Senate Bill 639, which would allow municipalities to include private lateral rehabilitation or replacement in PennVEST funding applications when determined by the municipalities that it is the most effective approach.
The document also supports Senate Bill 656 which would allow municipalities the ability to repair and replace contaminated private lines as well as make public funds available when the lines pose a threat to the public's health and safety.
All three bills are currently awaiting committee action by the Senate.
"The three bills will clarify state laws about both sewer laterals and water laterals," said Gross. "So this plays into our current issue of how can current funds be used, and how can funds be borrowed, for this issue. It's incredibly helpful and I'm appreciative."
The resolution was passed unanimously by City Council.