Infrastructure
Philly City Council fall agenda: housing, parking, PPD accountability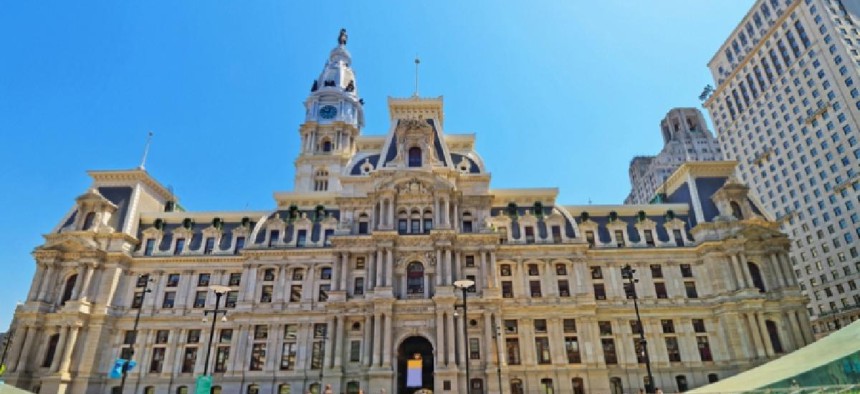 As Philadelphia City Council prepares to resume today, ongoing debates over the issues of police accountability, scarce parking and affordable housing have not been lost on council members. Accordingly, these three topics are poised to dominate the upcoming session, according to council sources.
Two bills aiming to require developers to build more affordable housing units and on-site parking, respectively, were already introduced during Council's summer recess but have yet to have hearings. 
Perhaps as a result, the development community is champing at the bit to oppose both pieces of legislation.
The so-called "mixed-income" housing bill, from Councilmember María Quiñones-Sánchez, would mandate that developers cover the cost of one unit of new affordable housing for every nine market-rate units they construct. The requirement could be met by building on-site housing or paying into funds that supported the construction of affordable housing elsewhere. 
A second portion of the bill would impose similar requirements for landlords spending more than $7,000 per unit on renovations in existing buildings with 10 units of housing or more. The level of affordability would vary depending on proximity to Center City, and between rentals and saleable units.
The Building Industry Association of Philadelphia, a developers' consortium, said the requirements would jeopardize development projects, cost jobs and discourage landlords from investing in repairs.
"Anyone who has their economic head screwed on straight is against the notion that any project with 10 or more units should be required to have a 10 percent affordable component," said BIA Treasurer Leo Addimando, of Alterra Development. "Developers will quickly realize the requirement makes their costs higher and the developments being currently built won't get built...It will also create a dramatic disincentive for property owners to renovate their buildings. You can't renovate a bathroom in this city for $7,000."
He said the BIA had already met with Sánchez and won an agreement to suspend hearings until several "working groups" assembled by the BIA came up with alternate proposals – like giving developers zoning bonuses in exchange for building affordable and easing the definition of "affordability" in the bill.
But he said the BIA would remain staunchly opposed to applying the affordability standards to existing buildings and to making any of the requirements mandatory.
"I think the verdict is still out on how forcefully Sánchez and Council want to push the mandate. They will get fierce resistance. I believe the Mayor's Office, when they look at economic reality, will not be in favor. The building trades will not be favor," Addimando said, referring to the city's construction unions.
But in light of the city's recent construction boom, Sánchez could win concessions from the development community.
"City Council has aggressively supported the private and public development community through tax abatement and many incentives; it is more than appropriate for us to ask them to work with us to stabilize our housing markets in every neighborhood," she said.
Even beyond Sánchez's bill, Council President Clarke's office said housing affordability generally would be a major focus for leadership this season.
"We're really drilling down on affordability. We have unaffordable rentals and landlord tenant discrimination. We want to make sure there is quality safe housing for people of all income scales," said spokesperson Jane Roh. "We're also going to work to get the land bank fully operational and ensure there is a fair and equitable process for land acquisition."
Clarke also said that his office was also working with an unidentified bank on a program to provide home repair loans to low-income residents struggling to maintain their residences.
The Council President is also behind a push to address one of the most fraught issues in Philadelphia – parking. 
His office introduced a bill in July to double parking requirements in a number of zoning categories for larger-format buildings around much of the city center, in an attempt to combat a shortage of on-street parking. 
This bill also inspired antipathy from the BIA. 
Former Toll Brothers Division Vice President Brian Emmons, who serves as BIA president, said it would raise costs for large downtown projects while failing to address dwindling street parking in rowhome neighborhoods around the periphery of Philadelphia's downtown.
"People in outlying neighborhoods are used to parking on the street for free and now there's less free parking as those neighborhoods become more popular. But this legislation isn't going to fix that," said Emmons. "Requiring all developers to double the parking count is a completely unneeded expense."
Although Emmons had not yet spoken to Clarke about the bill, he argued that demand for on-site parking was actually decreasing in downtown areas, pointing to a downtown project built by Southern Land Company with 300 apartments that voluntarily built double the required number of parking spaces.
'They built 200 spaces and now they're utilizing half the spaces. They're incurring an expense for overbuilding parking," Emmons said. "This legislation contradicts the current trend in this city of a lot of people getting rid of their cars and taking public transportation or taking Uber" – a reference to the ridesharing service.
"We're not going to litigate that in the media – we're going to have hearings," Roh said. "The Council President looks forward to continuing his discussions with interested parties on that bill and that path generally. If the bill moves forward he looks forward to a public and engaged process."
However, some on Council were uncertain the bill would even get a hearing. A source close to Clarke said the legislation had been introduced in response to constituent demands and, if heard, would almost certainly be amended from its current form.
Further down the road, Council sources said that legislators would take up the issue of officer-involved shootings that have grabbed headlines and sparked repeated protests in recent years.
Council has historically been hesitant to involve itself in police matters – the chamber has limited jurisdiction over the police force. But Clarke's office felt compelled to release a statement last Thursday on the dismissal of Officer Ryan Pownall, who fatally shot one man in the back and paralyzed another, signaling new willingness to wade into a fraught issue.
Sources said Council lawyers were currently reviewing the city charter to see what steps the body could take to toughen police oversight. 
In the past, Councilmember Curtis Jones has introduced a ballot measure to strengthen Philadelphia's largely powerless Police Advisory Commission. That measure never went before voters, although the PAC was later made permanent by Mayor Jim Kenney's executive order this year. However, advocates say it still lacks the funding and jurisdiction needed to act as a credible independent body, and that Kenney's order could be revoked at any time. As reported in City&State PA earlier this morning, increasing funding stability for the commission will be a priority from the outset.
It was unclear exactly what the new legislation would look like, but a source told City&State PA that a new police accountability bill could be introduced before the end of the month.