Infrastructure
Stop & Go crackdown provision awaits governor's signature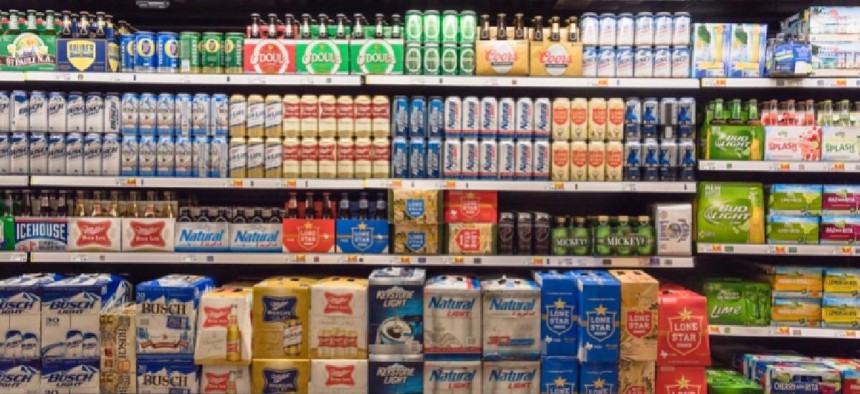 Fiscal Code legislation containing language providing for stricter enforcement of so-called Stop & Go stores was passed by the House Tuesday and is currently awaiting action by Gov. Tom Wolf.
The provisions mirror language sponsored by Sen. Chuck McIlhinney (R-Bucks) that was approved by the Senate earlier this month as a stand-alone proposal.
That proposal creates an administrative process to allow the Pennsylvania Liquor Control Board to suspend the liquor license of any establishment that does not meet a licensing requirement, particularly relating to seating or square footage.
More specifically, the legislation would allow a complaint by a state or city government entity to the PLCB regarding a potential violation to trigger an inspection by the board that could lead to an immediate administrative suspension of a store's liquor license. The suspension would remain in effect until the deficiency is corrected. It also requires a schedule of regular inspection to be developed.
McIlhinney, who chairs the Senate committee with oversight of liquor issues, praised the legislation's passage Wednesday, saying that it helps ensure there is just one set of rules for Pennsylvania's liquor licensees to live by.
"We have rules that apply to all 67 counties, not 66 counties and Philadelphia and some other areas; if you are going to serve alcohol in Pennsylvania, you are going to play by the set of rules we prescribe here in the General Assembly," he said. "If you are not going to play by those rules, we are coming after you and we are going to shut you down and let other people come in that will play by those rules in those neighborhoods, and actually see those neighborhoods flourish and grow."
Many members Wednesday credited a visit by Sen. McIlhinney to Philadelphia arranged by Pennsylvania Legislative Black Caucus Chairman Rep. Jordan Harris (D-Philadelphia) to see Stop & Go locations first hand as being the catalyst for quick movement of the issue through the Republican-controlled General Assembly.
"It changed the course of how Pennsylvanians see themselves, how they see the communities and – more importantly – how they see government," Sen. Anthony Williams (D-Philadelphia) said about the effect of Sen. McIlhinney's post-visit influence on the issue.
Harris, who sponsored an earlier iteration of Stop & Go crackdown legislation, noted that the bill before the governor will change the current status quo in affected neighborhoods.
"I believe it gives local government the authority necessary, but I also think it broadens the powers that the Liquor Control Board has so they don't have to wait two years; they can automatically suspend if a person falls out of compliance with the law," he said. "No longer should we have children going in to get gummy bears and have to push aside the Christian Bros. to get to it. This is a quality of life issue, that's why it had to be addressed, and we're just glad to have gotten it done."
Going forward, Harris had a message for Stop & Go operators: "It's very simple: the law is the law. If you follow the law, you're fine. If you don't follow the law, you will have a problem."
Solving the Stop & Go issue has been a session-long priority for the members of the General Assembly's Philadelphia delegation and the members held hearings in several Philadelphia state House districts throughout the spring and early summer in an effort to draw attention to the issue.
Most of the delegation's membership was out in support of the legislation at a Wednesday news conference.
Currently, Gov. Wolf is reviewing the legislation and has yet to make a decision about whether he will sign the legislation that has other implications for concluding the Commonwealth's budget process.
"Gov. Wolf strongly supports aspects of the fiscal code, including the crackdown on Stop & Go (locations), but will evaluate the entirety of the bill," said Wolf press secretary JJ Abbott.
Jason Gottesman is the Harrisburg Bureau Chief of The PLS Reporter, a news website dedicated to covering Pennsylvania's government.