Infrastructure
Administrative Code bill changes state prison closure process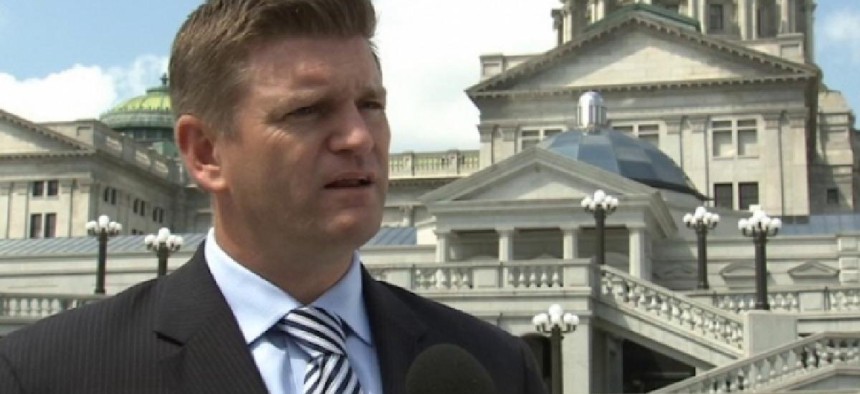 Among the changes incorporated in the omnibus Administrative Code bill related to budget implementation signed last week by Gov. Tom Wolf is a provision that would change the process by which state prisons are closed.
The current ad hoc method of closing prisons drew criticism from state legislators this year when Gov. Wolf and Corrections Secretary John Wetzel announced that they would be closing a state prison as a means to reduce costs and streamline the corrections system after successful reforms from the Justice Reinvestment Initiative.
At the time of the announcement, a list of potential closures was publicized, drawing swift reaction from communities whose prisons are one of their main economic drivers.
While SCI Allegheny was eventually chosen as the prison slated for closure, one prison in particular – SCI Retreat – received an enormous amount of support to remain open.
Area lawmakers, including Sen. John Yudichak (D-Luzerne), engaged in a campaign to keep the prison open, decrying the lack of public hearings in the determination of which prison to close.
Recently, Yudichak praised the passage of the Administrative Code legislation, which includes a requirement that the Department of Corrections hold a public hearing before any prison is slated for closure in FY 2017-2018.
"I am pleased that language which reforms the prison closure process for the next fiscal year was included in the Administrative Code. While this is a good first step, I will continue to push for passage of SB 748, a comprehensive reform package that establishes a formal process prior to the closure of any public safety facilities owned or leased by the Pennsylvania State Police or the DOC," Yudichak said. "I want to ensure that no community, family or law enforcement personnel will ever have to endure the stress that was caused earlier this year when DOC announced the imminent closure of two of five state correctional institutions."
Reached this week, DOC Communications Director Susan McNaughton said that there are no current plans to close a facility this year, adding that "We think that a public hearing is a good idea."
Jason Gottesman is the Harrisburg Bureau Chief of The PLS Reporter, a news website dedicated to covering Pennsylvania's government.