Infrastructure
After budget, lawmakers look to solidify legislative agendas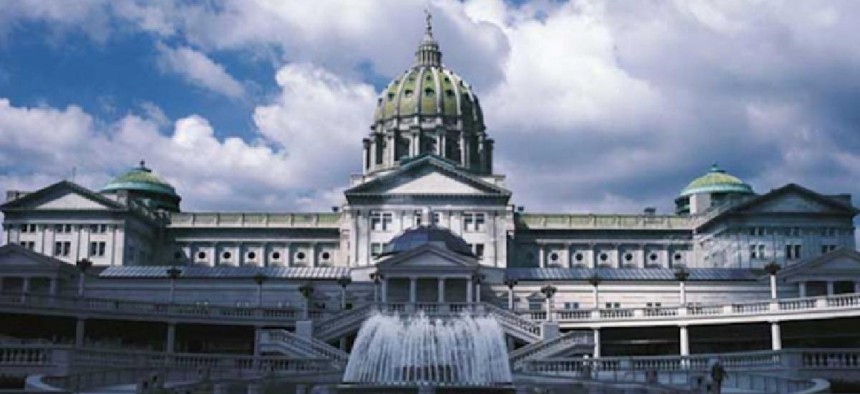 With Gov. Tom Wolf signing most of the budget-related bills Monday, lawmakers in the General Assembly are turning their attention to what they want to accomplish between now and the coming budget in the spring/summer of 2018.
With the most recent budget impasse fresh in the collective legislative consciousness, leaders are still trying to solidify the slate of priorities they hope to work on in the near term.
"That discussion will start almost immediately," said House Majority Leader Dave Reed (R-Indiana). "When you have a budget out there like this – and, let's be honest – it's really been eight years of difficult budgets since the recession hit in 2008. I think a lot of folks would like to talk about some other issues out there. The Senate's been working on the property tax elimination issue, we still have some unemployment comp and workers' comp issues out there as a result of court cases. I think a lot of folks have expressed a desire to talk about business tax reform globally, whether our tax system is really where it should be in 2017. So, we'll go from there, but having a budget behind us allows us to move in that direction."
Senate Majority Leader Jake Corman (R-Centre) also said his caucus is working to narrow down its coming post-budget list of action items.
"There are other issues we've been working through, but we don't have a specific issue that we're going to move to," he said. "Members have a lot of legislation that has been put back, really, since we've been doing so much [on the budget], so hopefully some of the bills we passed in the House earlier in the year they can pick up and I'm sure there's some bills they've had that they'd like us to take up. So, I don't know if I have a set agenda as of this point, but I'm sure we'll be busy."
Democrats in the Legislature are also hoping to work against large Republican majorities in order to push some of their top-tier legislative agenda items.
According to House Democratic Caucus spokesperson Bill Patton, the caucus will be addressing a broader plan for how to move Pennsylvania forward.
"We'll continue to press for a shale severance tax, a higher minimum wage and expansion of the state's non-discrimination law to protect people in the LGBTQ community," he said. "In addition, there are at least two time-sensitive issues that require action before the end of December: CHIP reauthorization and renewed funding of the Unemployment Compensation call centers."
Similarly, Senate Democrats provided information outlining a number of their legislative priorities, including job creation through infrastructure and community investment as well as business development strategies. They also hope to focus on women's health care issues while also working to address the opioid crisis and providing for education funding reform and working through issues relating to charter school reform.
Some of the aforementioned items likely to see action, as well as some other lingering issues left unfinished as a result of the budget process, include:
CHIP reauthorization
The Children's Health Insurance Program, the landmark health coverage program for children pioneered in Pennsylvania, needs to be reauthorized by the end of 2017. Currently, the issue has drawn some controversy over an amendment filed by Rep. Don White (R-Indiana) that would have removed coverage for counseling and gender reassignment surgery for LGBTQ youths.
An amendment added to the legislation before it cleared the Senate restored coverage for related counseling, but the removal of coverage for the reassignment surgery remains in the legislation, much to the ire of some Democrats.
Speaking to the issue recently, Gov. Tom Wolf said he is working with the Legislature to get a "clean bill" to his desk.
Unemployment Compensation Funding
This issue has been plaguing the Legislature for the last two years. UC call center funding has been at the heart of a dispute between conservative Republican legislators who feel that prior UC funding for call centers and technology upgrades has been mismanaged.
A failure to enact new funding for the call centers late in 2016 caused several hundred UC employees in the Department of Labor and Industry to be furloughed, only to be partially returned to service amid a stopgap funding measure that is set to expire prior to the end of 2017.
When three UC call centers closed amid the lack of funding, call wait times skyrocketed and benefit determinations were slowed significantly.
Recently, Rep. Rob Kauffman (R-Franklin), Majority Chairman of the House Labor and Industry Committee, which has oversight of the issue, introduced legislation to find a solution to the issue that would eventually result in the state getting out of funding the UC system by providing an initial state boost of $75 million in state funding that will be used to modernize the UC system to the point where it can be fully funded by a federal appropriation of $130 million per year.
"My bill would provide the funding the department needs to complete its project and allow enough time for officials to take a hard look at the budget and make the necessary changes to create a more efficient operation that will continue to provide great service to those accessing the UC program," Rep. Kauffman said.
"Funding from the state was always supposed to be temporary, so the UC program should have the ability to fully operate on the funding it receives from the federal government. The computer system is an additional cost and my legislation accounts for that and graciously offers the funding needed for the project to reach completion."
Child sex abuse statute of limitations reform
Another issue that the General Assembly has been working on for several years – legislation changing the criminal and civil statute of limitations for child sex abuse cases – is likely to see some action in the next several months.
A Senate version of the bill cleared the House Judiciary Committee in April without a retroactivity component that many proponents of the legislation – including Rep. Mark Rozzi (D-Berks), himself a survivor of childhood sexual abuse –are hoping to incorporate in House Floor amendments.
A retroactivity component added to legislation last session never made it to Gov. Wolf's desk after the Senate raised a number of constitutionality concerns.
The legislation also takes the step of waiving sovereign immunity for government entities sued for childhood sex abuse cases, something that has caused similarly aimed legislation to fail in other states.
Abortion legislation
Senate Bill 3, legislation authored by Sen. Michele Brooks (R-Mercer), is currently awaiting action in the House Health Committee.
The bill as passed by the Senate in the spring by a vote of 32 to 18 provides for a controversial abortion definition of "dismemberment abortion" and would change the age of viability – the time after which an abortion can no longer be legally performed – from 24 weeks to 20 weeks.
The legislation has been the subject of strong opposition from women's rights groups and the governor has vowed to veto the legislation should it reach his desk.
Property tax elimination
While a related issue to amend Pennsylvania's constitution to allow local governments to eliminate 100 percent of the homestead value of a property from property tax consideration, some lawmakers are hoping to continue to work on a proposal to completely eliminate property taxes in Pennsylvania.
A current proposal – one that has been considered and worked on for a number of legislative sessions – sponsored by Sen. Dave Argall (R-Schuylkill) in the Senate would eliminate the local and school district property tax in favor of replacement revenue sources via increases in the personal income and sales taxes while also expanding the sales tax base.
Under this proposal, a portion of the school property tax would remain in order to pay off existing school debt on the books as of December 31, 2016.
According to a co-sponsorship memo accompanying the legislation, Argall argued that the property tax is outdated and the most egregious tax levied in Pennsylvania.
"While the school property tax may have made sense when it was first enacted in the 1830s, we believe it is time to shift to a fairer way to fund our public schools," he said. "As one grassroots advocate stated at a public hearing in 2013: No tax shall have the power to leave you homeless. We agree!"
Jason Gottesman is the Harrisburg Bureau Chief of The PLS Reporter, a news website dedicated to covering Pennsylvania's government.