Congress
Deputy Mayor Nina Ahmad to run against Congressman Brady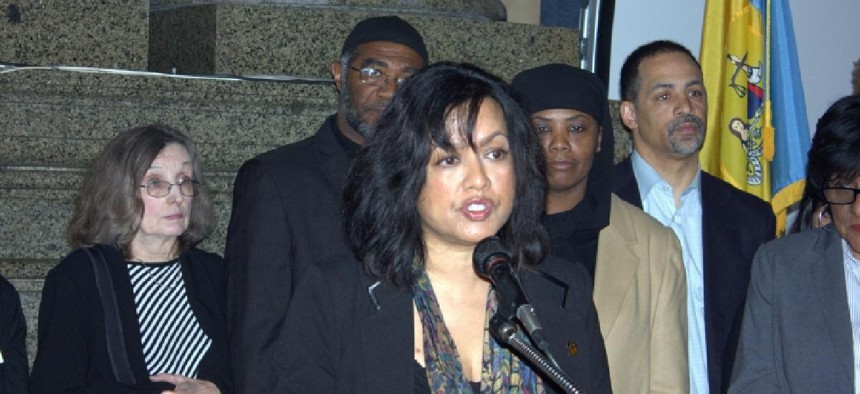 Deputy Mayor Nina Ahmad will resign her position on Thursday to announce a run against Congressman Bob Brady in the 2018 Democratic primary, City Hall sources have told City&State PA.
Ahmad, the Kenney administration's Deputy Mayor of Public Engagement, will be Brady's first declared Democratic challenger in the First Congressional District. Democrat Lindy Li has also been rumored to be eying a run as has community organizer Omar Woodard.
A Bangladeshi-American, Ahmad is a co-founder of JNA Capital, a community development firm, and has most recently served as the president of the Philadelphia chapter of the National Organization of Women. A member of Mayor Kenney's transition team, she also serves on the board of the philanthropic Philadelphia Foundation.
In her current role as deputy mayor, she oversees an office that "enhances the City's community outreach and engagement efforts," according to a city website.
Long-rumored to be eyeing retirement, Brady has recently been embroiled in controversy over a 2012 plan to allegedly pay off a political rival. Two of his top aides have already been indicted, although there have been signs that the congressman himself is likely to escape prosecution.
A request for comment sent to Congressman Brady was not immediately returned.