Congress
FBI seeks warrant for Brady emails, records show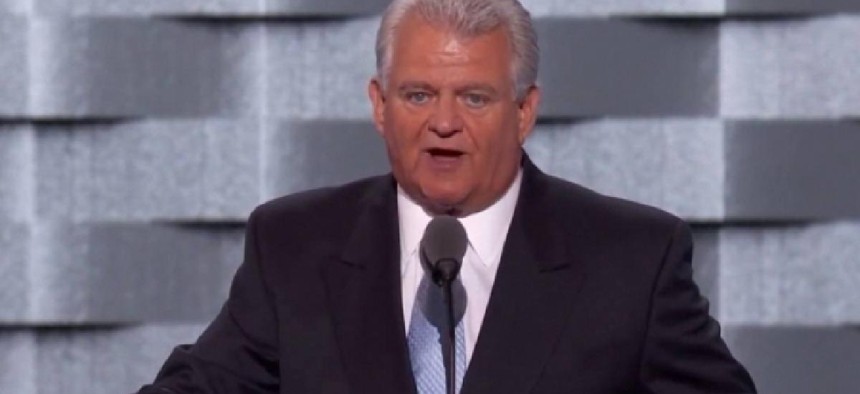 Federal authorities have issued a request for emails linked to U.S. Rep. Bob Brady, court records show. 
It is the first such indication that a Justice Department probe into the campaign activities of Brady's top aides Ken Smukler and Donald "D.A." Jones may be part of a much larger federal investigation linked to the congressman himself.
Brady has so far maintained that a scheme to buy out a onetime political opponent was orchestrated without his knowledge – the warrant strongly implies that federal investigators believe otherwise.
Smukler and Jones are already facing charges for illegally funneling $90,000 to former Philadelphia Judge Jimmie Moore allegedly to persuade him to drop a 2012 primary challenge. Moore and an associate have already pleaded guilty.
The search warrant, filed in the Eastern District of Pennsylvania by the FBI, seeks criminal evidence related to that investigation – namely emails tied to Brady's email address "Bobcongress@aol.com".  
The warrant states that is was filed on the basis of "interviews with and analysis of reports and other information provided by other law enforcement personnel."
"Brady's email account…is likely to contain evidence of these crimes," the warrant reads.
News of the warrant first emerged on Twitter, after counterterrorism advisor posted excerpts of the documents.
Brady lawyer Jim Eisenhower said there was nothing new in the language of the warrant, which he said had been unsealed as matter of course at the conclusion of federal authorities' probe into the payout scheme.
"Bob Brady is not the target of a criminal investigation," he said. "He has not been charged with any crime."
Brady Warrant by Ryan Briggs on Scribd