Environment
House bill would dramatically cut down on illegal dumping in Philly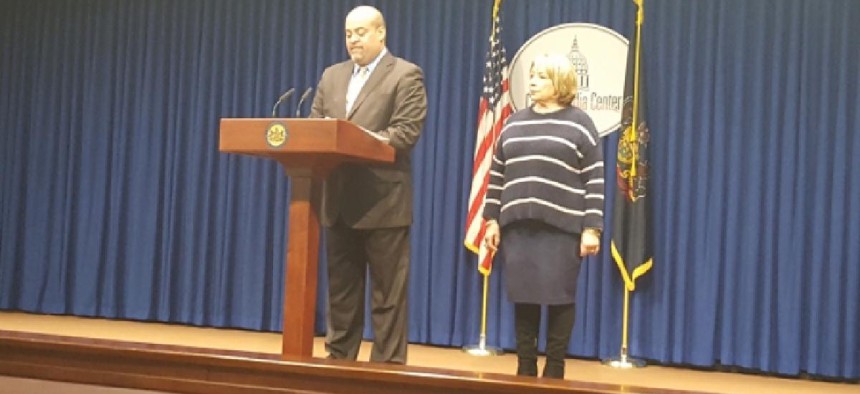 Rep. Angel Cruz (D-Philadelphia) and other members of the state House's Philadelphia delegation are hoping that newly introduced legislation to strengthen trash-dumping enforcement in Pennsylvania's largest city will improve conditions that have led some to refer to the city as "Filthadelphia."
At a Capitol press conference Tuesday, Cruz said the problem surrounds the issue of the illegal dumping of trash, especially tires, within the city.
"The illegal dumping of tires and other garbage and debris presents environmental and safety hazards, which negatively impact the quality of life for the citizens and visitors of the city of Philadelphia," he said.
"It is also a present financial concern – the cleanup of illegal dumping costs Philadelphia taxpayers $8 million annually."
Cruz noted that the dumping of tires causes issues with standing water inside of the tires that leads to the breeding of disease-laden mosquitoes. He also said that the decomposition of the tires and the potential for tire fires like the massive one seen in 1997 cause negative environmental impacts when the chemicals in the tires become airborne.
The legislation he introduced, House Bill 1850, would update Act 227 of 2004, which criminalized illegal dumping as a minor offense by including the illegal dumping of tires within the law's confines, and place a fine on the illegal dumping of tires at $5,000 per tire, while also seeking to encourage tire recycling and enhanced enforcement of the current law. Violators are also subject to potential forfeiture of the vehicle with which they committed the illegal dumping.
The City of Philadelphia is responsible for enforcing the mandates of Act 227.
While Cruz noted that most of the illegal dumping is caused by construction companies and mom-and-pop tire shops, he hopes that the increased penalties and enforcement incentives will be enough to scare away potential violators without changing current enforcement practices utilized by the city.
"[This] will send a clear message to our neighborhoods and those that are polluting our neighborhoods that you will pay a price for dumping – and it will be a hefty price," he said. "This is one of the easiest ways we can reclaim our city of Philadelphia from what has become known as 'Filthadelphia.'"
Cruz's legislation had the support Tuesday of the House's Philadelphia delegation Chairman Rep. Maria Donatucci (D-Philadelphia), who said the legislation aims to put the responsibility for illegal trash dumping where it belongs.
"It keeps the rest of us free and clear from other people's trash," she said. "It's disgusting when people dump their trash; it needs to be stopped."
Jason Gottesman is the Harrisburg Bureau Chief of The PLS Reporter, a news website dedicated to covering Pennsylvania's government.