New bill aims to ban sexual misconduct non-disclosure agreements in PA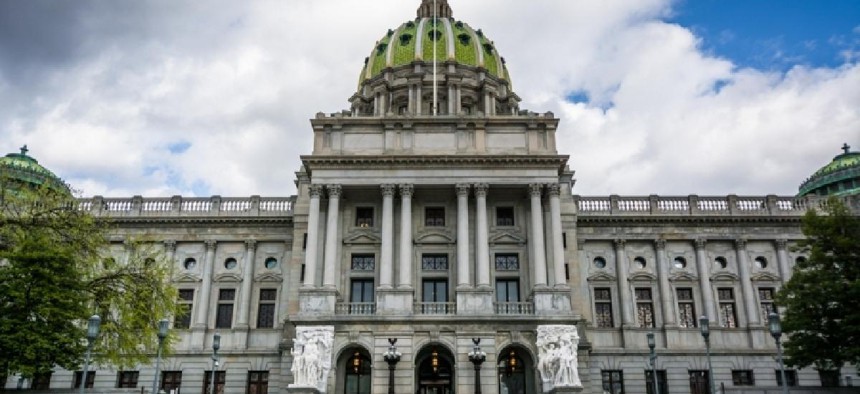 A group of Democratic Senators led by Sen. Judy Schwank (D-Berks) on Wednesday announced the introduction of legislation aimed at banning the use of non-disclosure agreements in settlements of sexual misconduct allegations.
The agreements, commonly known as NDAs, have been made infamous in recent high-profile sexual misconduct cases of Bill O'Reilly, Harvey Weinstein and Bill Cosby, among others.
According to Schwank, her forthcoming Senate Bill 999 aims to end the darkness and position of power from which perpetrators of sexual harassment, abuse and misconduct operate.
"The secrecy [perpetrators] are given allows their misconduct to grow and spread to harm others," she said. "The law should not be an escape hatch from civil and criminal liability, and we are proposing just that in Senate Bill 999."
According to Schwank, the legislation will prohibit contracts or settlements from disallowing the revealing of the identity of a person who allegedly committed sexual misconduct and further disallows the creation of other barriers to disclosing the identity of such a perpetrator, like the destruction or removal of evidence.
The bill would not stop or void settlements that protect the identity of the victim.
A handful of top Senate Democrats came out in support of the Schwank legislation during Wednesday's news conference.
"This is something that is very timely, but it's unfortunate we are in a society that allows these type of non-disclosure agreements to remain in place," said Senate Minority Leader Jay Costa (D-Allegheny). "We should not allow agreements to protect those individuals that have committed offenses and committed instances where sexual harassment has been a part of that process."
Others noted that the legislation aims to empower women to come forward together to stand up to perpetrators of sexual misconduct.
"If you see all of these cases where multiple people are showing up who were individuals before, now an attorney can show up and say my client x says x happened and, guess what, the closet door kind of opens up and the bones sort of reveal themselves," said Sen. Anthony Williams (D-Philadelphia). "So, frankly, I think those victims will be more empowered because they will have more people stand with them when they didn't realize at the time they weren't going through it by themselves."
Other said they hope that the legislation will send a message that perpetrators can no longer act in secrecy and lead to more prevention of sexual misconduct.
The legislation has the support of the Pennsylvania Coalition Against Rape.
"This is a person in a position of power who perpetrated sexual harassment, abuse or assault is again using their position of power to protect their own reputation and hide their harmful actions," said PCAR executive director Delilah Rumburg. "Sometimes these agreements are used to hide prior bad acts and maintain positions of power and influence, which is exactly how they gain access to victimize others."
Senate Republican caucus spokesperson Jenn Kocher noted that the legislation will be another piece of legislation the chamber is considering to protect victims of domestic violence.
"We have a number of bills designed to protect victims of domestic violence that are in various stages of consideration," she said. "This is another piece we can add to our look to protect these victims."
As of Wednesday afternoon, the legislation has not been formally introduced.
Jason Gottesman is the Harrisburg Bureau Chief of The PLS Reporter, a news website dedicated to covering Pennsylvania's government.