Infrastructure
Meet the 2017 City & State PA 40 Under 40 Rising Stars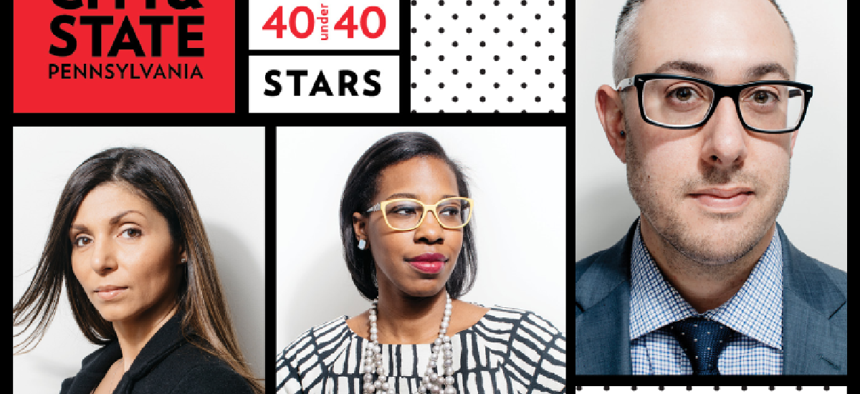 Welcome to the second annual City & State PA Rising Stars, featuring 40 difference-makers under the age of 40 from across the commonwealth and the political spectrum. 
We had a record number of nominations this year – admittedly, not a high bar to surpass, considering we've only done this once before. Nevertheless, our selection committee was happy to wade through almost triple the number of possible honorees as last year.
One striking thing about this year's group, which spans the realms of the political and policy-oriented, is that despite its diversity, similarities abound to the point it's like a Noah's Ark for overachievers. Two former track standouts; two facilitators of women candidates; three graduates of George Washington University; two team members from Rebecca Rhynhart's landmark victory in the Philadelphia Controller's race – and the list goes on.
As striking as the commonalities are, their differences are even more important to present a glimpse both of the diversity we see present in Pennsylvania politics and the need for the commonwealth's future to become more inclusive. Lobbyists and elected officials have their place, but in a state as encompassing both in size and citizenry, making sure that activists, social entrepreneurs and nonprofit leaders get their due is essential.
And now, meet the remarkable individuals who are determinedly engaging our civic present and preparing for a better future in Pennsylvania.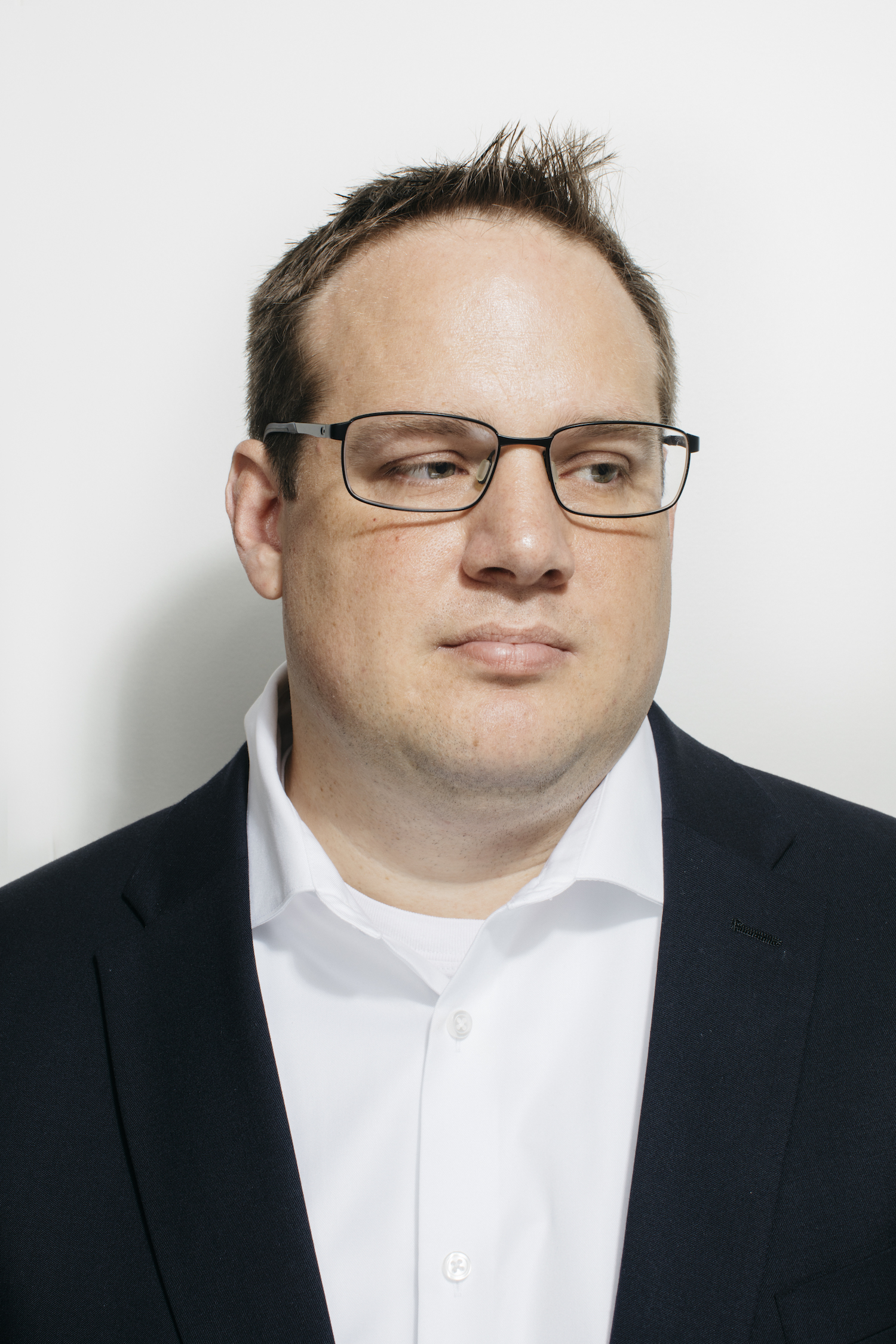 Mike Barley
Associate, Long Nyquist and Associates
11/19/1979
@RiverviewComms
Millersville University
A longtime aide to the state Republican Party, Mike Barley found his way to Harrisburg lobbying powerhouse Long Nyquist and Associates after serving as campaign manager for former Gov. Tom Corbett.
"I was presented with the opportunity to work with Mike Long and Todd Nyquist. I'd had a lot of respect and admiration for their work in the past," he says. "It's a premier campaign consulting firm."
Although Corbett's re-election campaign in 2014 wasn't successful, Barley had a long track record with the state Republican Party, working his way up to a three-year term as the party's executive director. And he credits former party chairman Bob Asher, a top GOP fundraiser, for early guidance that set him on his path to Long Nyquist.
Since joining the firm, he's handled corporate clients and developed a close relationship with the state Senate's powerful Republican leadership. One result of that relationship will soon be seen across the state: Barley was integral to a recent, successful expansion of gambling.
Barley, who relishes the challenges and the camaraderie that comes along with working at a high-stakes firm, credits his success to a raft of supportive family members who have put up with his long office hours.
"When you work the kind of hours we do in our line of work, you really bond with folks," he says. "And working with clients to navigate difficult public relations and crisis communications efforts is something I really enjoy."
Now a father of three, he's only increased his own workload since joining the Long Nyquist – spinning off his own firm, Riverview Communications, to take on even more clients.
"My goal is to continue to develop my practice in public affairs and communications," he says. "I like the excitement of waking up each morning and facing a different day and new challenges."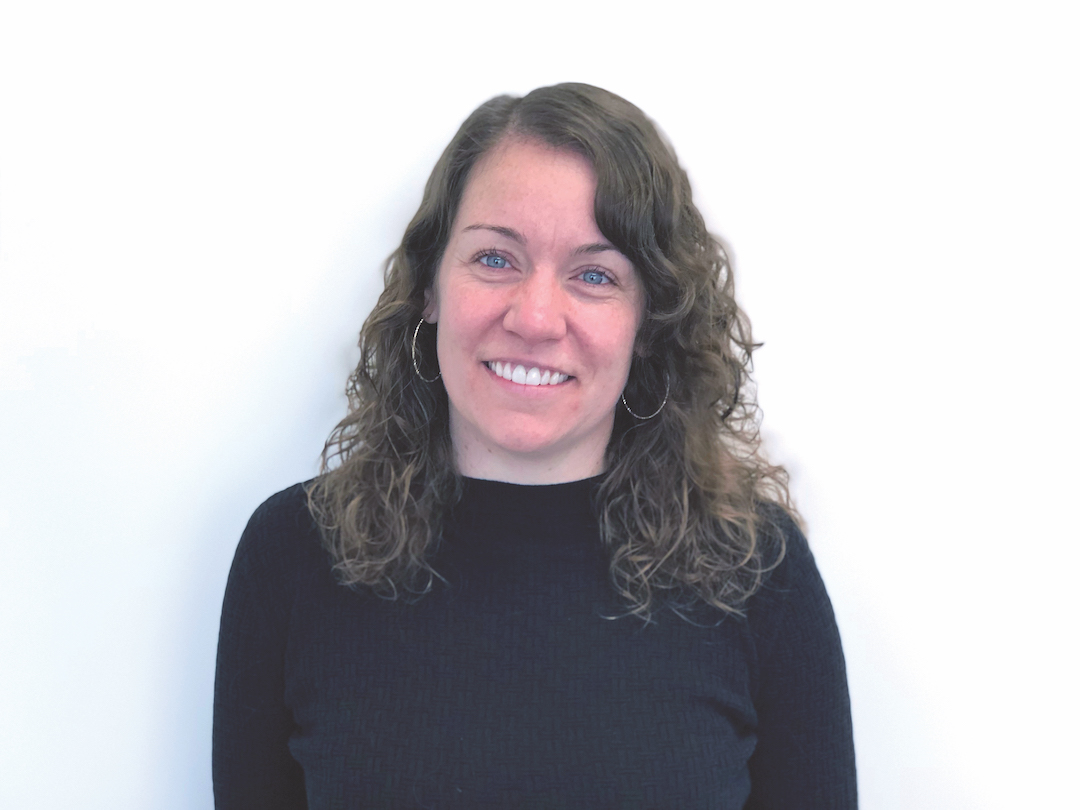 Brandy Bones
Senior Manager, ICF
11/20/1982
@brandybones
Colgate University
Growing up in the suburban sprawl of Greater Philadelphia, Brandy Bones felt something was missing: a sense of community.
Through that absence, she came to understand the importance of affordable housing and the way it has an impact on community development and the systemic entrenchment of poverty.
After studying in a small-town atmosphere at Colgate University in upstate New York, Bones realized she wanted to live in a city.
Now, as a senior manager and expert on U.S. Department of Housing and Urban Development policy at consulting firm ICF, Bones works on issues related to designing and implementing affordable housing programs and disaster relief initiatives.
Her experience has given her a deep understanding of the ins and outs of housing policy.
"My satisfaction comes from working with state and local government clients to figure out how to flex those rules and regulations to design really impactful programs that aren't just, 'Hey, we've got to spend this money,'" Bones says.
To that end, she spent time in Louisiana in the wake of hurricanes Katrina and Rita working directly alongside the state before taking a position with Philadelphia's Public Health Department.
Through ICF, Bones, 35, has been working for two years with the state Department of Community and Economic Development on rethinking disaster recovery efforts after Tropical Storm Lee in 2011. She said the storm intersected with the issue of poverty when at-risk Harrisburg residents were marooned near a sinkhole in the city's downtown.
That incident, Bones says, is a microcosm of her dedication to working on housing issues for the poor.
"My focus," she says, "has always been on poverty and working in a career that is focused on efforts to alleviate and hopefully eventually eliminate poverty."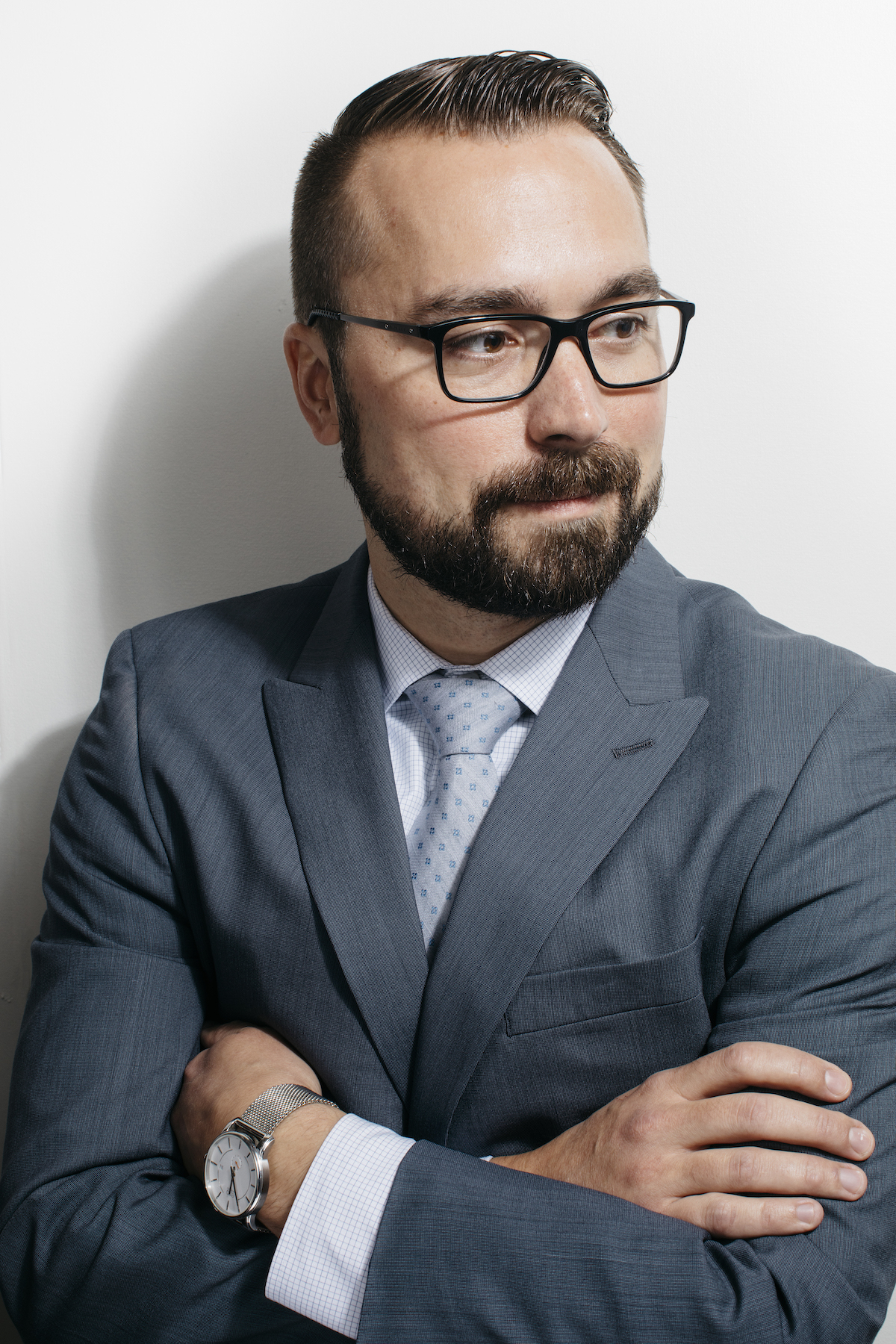 Ryan T. Boop
Chief of Staff and Legal Counsel for state Sen. John Rafferty
06/26/1978
@RyanTBoop
Dickinson Law
Ryan Boop feels like he was destined to follow in his dad's line of work, in one form or another.
"When you have a father who's a lawyer, you learn how to handle cross-examination pretty early on," he jokes.
Indeed, Boop would wind up as a student at Dickinson Law. But instead of a law firm, he works as chief of staff for state Sen. John Rafferty after a long back-and-forth flirtation with both state government and law enforcement.
A college internship with former state Rep. Merle Phillips was Boop's entree into the state Legislature. But his legal background and an opening at the state Attorney General's office launched his career as a prosecutor.
After a stint with the Lancaster district attorney, a colleague called about an opening on the House Judiciary Committee under Chairman Ron Marsico. Boop says he was drawn to the idea of crafting the laws he enforced as a prosecutor. Another chance meeting put him in the same room with his eventual boss.
"After meeting with House members for a few weeks, I ran into John Rafferty," he says. "He was previously a deputy AG. He's known as a coalition builder – the go-to guy on law enforcement. In that meeting, I threw out a few proposals related to public safety and he just smiled – we were on the same page."
Under Rafferty, Boop says his office has helped seal the passage of the critical Act 89 transportation funding package and enhanced ignition interlock protections to keep drunk drivers off the road. But he's just getting started.
"What was neat for me is seeing a lot of those law enforcement issues from my courtroom experience come up in a legislative perspective and helping to give some more tools to the law enforcement community," he says.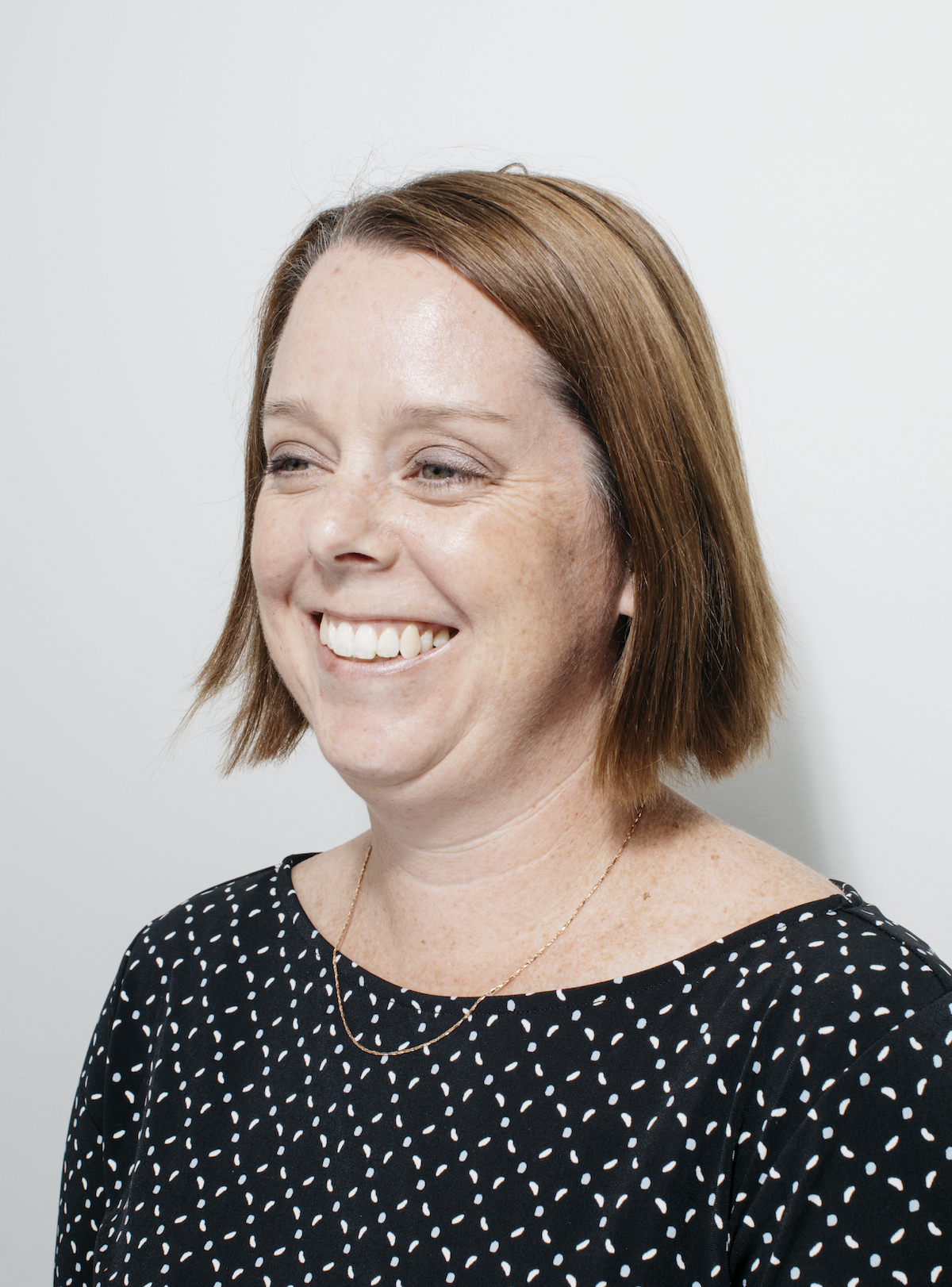 Beth Brennan
Vice President, The Kinser Group
08/06/1979
Lebanon Valley College
Beth Brennan got her start in the lobbying world by joining Wojdak Government Relations – one of Philadelphia's top government affairs firms – straight out of college. Based on her father's profession and where she grew up, her career choice was all but preordained.
"I grew up in Harrisburg – my dad was a lobbyist. So I've always known about the late nights and what it was like when my dad would come to my high school swim meets still in his suit," she says. "I didn't think (the lobbying life) was for me; I thought I wanted to be a lawyer, but I realized that you don't have to be a lawyer to affect the law."
She says her big break was getting an offer from Holly Kinser, a storied Harrisburg lobbyist, to work at The Kinser Group. Through her work with Kinser, Brennan is involved in everything from gambling concerns to Visit Philadelphia, the city's largest tourism board.
"We have clients from the Free Library of Philadelphia – we were successful in helping them get capital investment money for a big project. We did the film tax credits (for Philadelphia). We wanted to keep them there or uncap them," she says, ticking off recent projects.
She credits her success to her father's teachings, her mother's help in caring for Brennan's 6-year-old son, to her supportive husband – and to her underappreciated legislative staff.
Contrary to conventional wisdom, Brennan says she views the bulk of her job as keeping up with aides in Philadelphia City Hall and the state Capitol.
"I don't think that anyone in public policy can get where they are without having great staff. They make their bosses look good and you have to have a good working relationship with them," Brennan says. "They don't always get the credit they're due."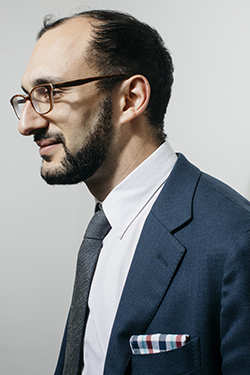 Anthony Campisi
Senior Associate, Ceisler Media & Issue Advocacy
03/14/1987
University of Pennsylvania
As a senior associate at Ceisler Media & Issue Advocacy, Anthony Campisi has a natural leg up on his colleagues in dealing with the media – that's because he got his start on the other side of the fence.
"I started my career as a reporter," he says. "I honestly wasn't sure how I'd handle the transition, but have come to really love my work. I enjoy being able to use the skills I learned to act as a bridge between my clients and the media."
Campisi wrote for the Philadelphia Inquirer and Daily News, and had previously worked as statehouse reporter for The Record of Bergen County, New Jersey. Before arriving at Ceisler, one of Philadelphia's largest communications firms, he also served in the administration of former Philadelphia Mayor Michael Nutter, where he worked to root out corruption under city Inspector General Amy Kurland.
Today, Campisi says he has found his calling: working on media campaigns that range from promoting technical health policy to abolishing Philadelphia's soda tax.
"I relish the opportunity to shape public debate on some of the most important policy issues facing the region," he says of his work.
He counts his boss, Larry Ceisler, as one of his major influences – if for nothing other than convincing him to change career paths. It's a decision that brought him to his current workplace – and also into contact with powerful local political figures.
"I'm extraordinarily grateful to Larry for nudging me into politics in the first place," Campisi says. "I'm also really grateful for (Philadelphia City) Councilwoman Maria Quiñones-Sánchez. I worked as communications director for her last campaign – and it opened my eyes to how Philadelphia politics really worked. There isn't a person in city government today who cares more about her constituents or her community."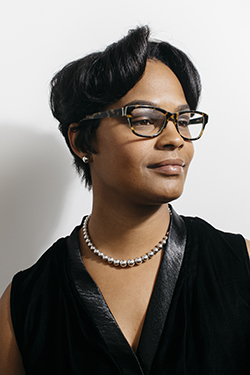 Morgan Cephas
State Representative
08/30/1984
@RepCephas
University of Virginia
For Morgan Cephas, life really is a sprint, not a marathon.
In fact, without her track career as a specialist in the 400 meters, the state representative from the 192nd District might not have even gotten involved in politics.
"I randomly took a campaigning class at UVA before my senior year – I loved the energy of it – the ability to connect with constituents and make a difference. So, when I was graduating from the University of Virginia, I asked my parents if they knew anybody in politics. They said, 'Your old track coach.' I said, 'Coach Curt?'"
That would be Philadelphia City Councilman Curtis Jones Jr., who coached Cephas for years. After reconnecting, Cephas joined Jones' staff as deputy chief of staff, where she developed an affinity for and a realization of the transformative power of legislation – an epiphany that led her to run for the seat in 2016 after Louise Bishop stepped down.
"I was born and raised in the district I'm representing," she says. "I realized it was in the same condition (as when her family arrived decades ago). I wanted to make a difference."
She's doing that by pushing legislation, such as the recently passed stop-and-go reform, and her role in the Pennsylvania Legislative Black Caucus and as chairwoman of the caucus' Women & Girls Subcommittee.
"They all have institutional knowledge and we have a fresh perspective – put them together, we can come up with a strategy for Philadelphia," she says. "We don't want to be a legislative body that people in Philadelphia can't count on. We have an innate love for our community and we want to get things done."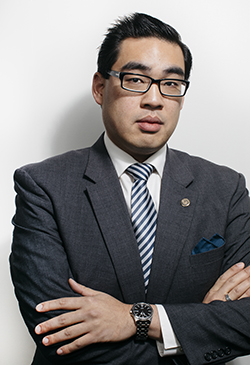 Samuel Chen
Founder and Principal Director, The Liddell Group
06/24/1987
@SamChen220
Baylor University
As founder and principal director of The Liddell Group, Samuel Chen brings a tech startup sensibility to political campaigning, even down to his vocabulary: words like "disruption" and "innovation" seem to be baked into the very way he communicates his vision of government.
"We have always believed we could run a strategy group that connects real-life realities – whether it's the business world or research – with our legislators and lawmakers and really run campaigns in a different way, do policy in a different way," Chen says. "Reimagine all of it."
That's what Chen, 30, set out to do in 2015 when he created The Liddell Group. A Baylor alumnus, Chen boasts an impressive body of work with primarily GOP campaigns and staffs: He has worked for U.S. Rep. Charlie Dent, U.S. Sen. Pat Toomey, Gov. Tom Corbett and Ohio Gov. John Kasich during his 2016 GOP presidential run, among others.
Chen says he founded the firm because he wanted to rethink campaigning and consulting – to approach it with a style that reflected his own belief in disruptor capabilities. In fact, that ethos is in the name.
"We're named after the Olympic runner Eric Liddell from the 1924 Games," who was memorably portrayed in the 1981 film "Chariots of Fire," Chen says. "He had an interesting running style – everyone mocked it. But his rival once said, 'Look, you can laugh your heads off at him but he gets it done. He wins.'"
Chen sees the current stagnation and partisanship in politics as symptomatic of a larger rot – and primed to be excised by his company.
"You see it this year, but it's always been this way, this political back-and-forth," Chen says. "It stalls legislation, it makes policy very personal and it doesn't have to be that way."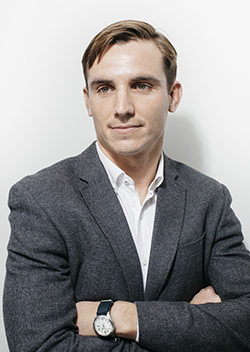 Steve Cobb
Associate Director, Government Relations, Penn Medicine
11/12/1983
Temple University and Temple University Beasley School of Law
Steve Cobb arrived at the intersection of policy and health at a pivotal moment.
Once a legislative director for Philadelphia City Councilman Kenyatta Johnson, Cobb, 34, brought plenty of policy wonk chops to his new gig as the Penn Medicine's associate director of government relations.
The insurgent primary campaign by U.S. Sen. Bernie Sanders' ideas of semi-socialized medicine and President Donald Trump's efforts to kill the Affordable Care Act are just two of the seismic shifts disrupting the health care landscape. Cobb has had a lot to keep his eye on in his role with the Philadelphia-based health care giant.
He oversees Penn Medicine's government affairs portfolio in Pennsylvania and New Jersey and tracks the ways in which policy – federal, state and local – can impact health care and research funding by developing and implementing policies in Harrisburg, Philadelphia and Trenton.
Cobb, a New Jersey native who attended Temple University for both undergrad and law school, saw a chance with Penn Medicine to anchor his life in the city he has called home since 2002.
"I was interested in government," as a political science major, he says, "And I remained interested in government and policy while I was at law school." After his time with City Council, he says, "I saw an opportunity – it was a great opportunity to work for a large educational institution in the city."
While some policy issues can remain abstract, Cobb said the life-or-death nature of health care policy gives his work meaning.
"We work on issues that directly impact people's lives – funding for health care. So I think it's engaging to work on something that I believe in and I think is truly important."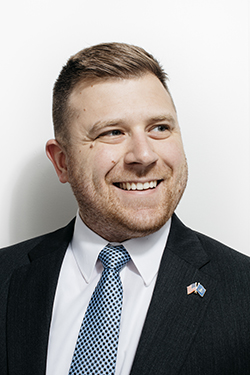 Nathan Davidson
Executive Director, Pennsylvania House Democratic Campaign Committee
08/02/1989
Messiah College
Nathan Davidson echoed the words of former U.S. Supreme Court Justice Louis Brandeis to explain why he went into state politics.
"He said that the states could 'serve as a laboratory' where innovation in social and economic experiments can be tested before being implemented on a federal scale," he explains. "One of the best pieces of advice I have ever received was 'Don't go to D.C. Go see real America first, and then ask yourself if you really want to go there.'"
He's certainly taken that advice to heart, taking on field organizing positions in Wisconsin; North Dakota; Sacramento, California; as well as in Pennsylvania's Bucks County and the Lehigh Valley.
Today, the Messiah College alumnus leads the Pennsylvania House Democratic Campaign Committee at a time when it is more focused than it's been in years on scoring victories outside of the Keystone State's traditional urban strongholds. Post-Trump, the party is looking to recover ground ceded to Republicans by pitching suburban voters on progressive policies. It's not always an easy sell.
"For me, everything is rooted at the grass-roots level. I've learned that the average person can smell inauthenticity from a mile away. That's what makes state legislative politics so exciting," Davidson says. "As a Democrat, I think our party needs to do a better job of seeing the opportunity in state legislatures … I want to be a part of the solution and help build a bench of talented, diverse and passionate public servants."
Davidson says his early influences include former Rep. Tim Holden – he interned for Holden in 2010 – and Bucks County Democratic Committee Executive Director Eric Nagy.
"Eric gave me my first opportunity in politics," he recalls. "It's been a wild ride ever since."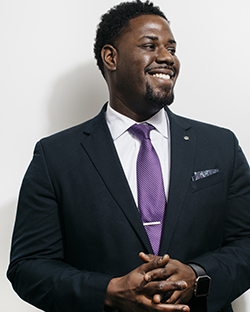 Darrell Davis
Manager of Local Government and Civic Affairs, Chamber of Commerce for Greater Philadelphia
11/14/1988
SUNY Plattsburgh
Darrell Davis, the manager of local government and civic affairs at the Chamber of Commerce for Greater Philadelphia, vividly remembers watching "Inside City Politics" – the weekly roundtable show that used to be hosted by former New York City Mayor Ed Koch – at his grandma's house in the Bronx.
"It was something I was always interested in," he says. "Municipal and local government is generally my fit. I've worked on the national campaigns and have friends that want to go into that. But I think 90 percent of what happens that impacts people's lives happens locally."
Davis came to Philadelphia to work on President Barack Obama's 2012 re-election campaign and, later, on Mayor Jim Kenney's 2015 mayoral campaign. He eventually landed a job with the Kenney administration and later served as the state African-American outreach director for Hillary Clinton's 2016 presidential campaign.
Like many Democrats following the 2016 election, Davis renewed his commitment to local issues. When a spot as the Chamber's point man for the Philadelphia City Council opened up, he jumped.
He views his role as healing the sometimes yawning rift between City Hall and the businesses that drive the local economy.
"I think with the Chamber, my primary goal is figuring out ways we can all collaborate on policy," he says. "I really love Philly and I like the direction the city is going in. I want to make sure that we bring together different companies and emerging leaders that can sometimes see each other like rivals."
His goal is to see a more robust downtown economy that connects to the city's struggling neighborhoods.
"Growing up in New York City, I saw it become an area where a lot of people couldn't afford to live in their own neighborhoods," he says. "In each step in my career, I've tried to find an opportunity to expand options for people."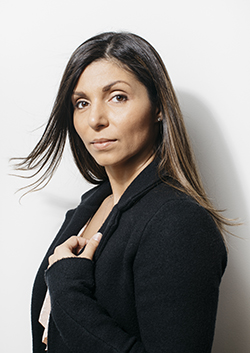 Carolina Cabrera DiGiorgio
President and CEO, Congreso de Latinos Unidos
01/25/1980
Honors College at Rutgers-Camden
At first glance, Carolina Cabrera DiGiorgio's journey to become CEO of Congreso de Latinos Unidos, Philadelphia's largest provider of services to the Hispanic community, seems a bit … backward. Usually, people join nonprofit boards after attaining C-suite status, not the other way around.
But for DiGiorgio, 37, a former lawyer at Stradley Ronon who served seven years on Congreso's board, the CEO opening last year was the logical next step in her career.
As an immigrant – her family came to the U.S. from Honduras when she was 5 – she says she felt the need to have a more hands-on role, and even though "my bringing business and legal acumen to a nonprofit is unusual, in the end, it is a business."
Congreso provided services to 19,000 people last year through its health center, K-8 charter school, financial literacy classes and other programs that underscore Congreso's focus on root problems rather than temporary solutions as the best long-term way to help clients.
After spending much of her first nine months watching and listening to her staff and clients, DiGiorgio is ready to begin putting her imprint on Congreso. "I think I have a feel for the organization now," she says. "I've been creating efficiencies – communication among divisions and among leadership has been modernized … and we have brought in an outside consultant to help us assess and analyze our programming."
One thing neither the consultant nor anyone else at Congreso could have foreseen: the rapid influx of Puerto Ricans escaping the devastation of Hurricane Irma. DiGiorgio insists that despite the added strain to an organization already serving a record number of clients, Congreso will rise to the challenge of helping new arrivals. "It'll tax our capacity, but where there's a will, there's a way."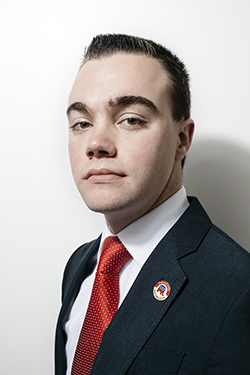 Brandon Ferrance
Chairman, Pennsylvania Federation of College Republicans 
04/03/1996
@FerrancePA
Shippensburg University
For someone just 21 years old, Brandon Ferrance has had an impressive impact on Republican politics in Pennsylvania.
His political engagement began in summer 2012, between his sophomore and junior year of high school, when Obama's re-election campaign was in full tilt. That, as he remembers it, was a kind of touchstone in his political memory.
"At that time, I know I wasn't really happy with the direction the country was going in," Ferrance says. "And I really liked what Gov. (Mitt) Romney had to say. So that kind of first piqued my interest."
So, he marched down to his local campaign office and made calls for the entire Republican slate.
The following year, he went to a Pennsylvania Teenage Republicans convention and was inspired by being around other politically minded teenagers that he went back to his hometown of Pittston and started the Luzerne County Teenage Republicans.
"We were a relatively small group," Ferrance says. "We probably had seven to 10 members, but I was shocked to even have that many involved."
Before starting college, he interned with state Rep. Aaron Kaufer.
When he arrived at Shippensburg University, he and a friend breathed new life into the school's defunct College Republicans chapter. Shortly after, he got involved with the Pennsylvania Federation of College Republicans, where he was elected to various roles, including secretary and vice chairman before being voted chairman this past spring.
He's worked with the Cumberland County Republicans and former 2016 GOP presidential candidate Marco Rubio's Pennsylvania outreach team.
After interning for U.S. Senate candidate and Rep. Lou Barletta this past summer, Ferrance is keeping his options open for life after his December graduation.
"I'm looking at a couple different opportunities, but they're all campaign-related," he says. "I figure that's where my heart's at right now."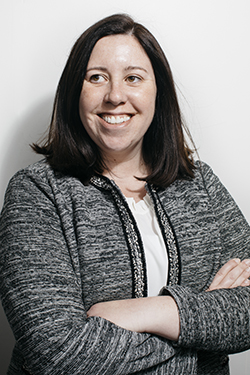 Sarah Galbally
Pennsylvania Secretary of Policy and Planning
08/30/1980
@SarahGalbally
University of Pennsylvania
Gov. Tom Wolf's secretary of policy and planning first encountered her future employer at a cold interview in Philadelphia. Wolf was still the Democratic candidate for governor at the time. Neither knew each other well, and Sarah Galbally had never worked on a campaign before.
"At the time, he was a relatively unknown candidate, especially in the city," she says. "But as soon as he started telling me about his vision for Pennsylvania, I knew I had to be part of his team. He was running for governor not because it was the logical next step in a political career, but because he genuinely believed in the power of policy to improve our commonwealth."
She was drawn to his focus on education, health care and infrastructure improvements. A newcomer himself, Wolf was and is known for taking chances on qualified political neophytes – it didn't hurt that Galbally had a master's degree in public administration from Villanova University.
The interview launched what Galbally calls "a journey I could have never predicted" as a victorious campaign turned into a Cabinet appointment.
"The last four and a half years have been a whirlwind of opportunities that have allowed me to be part of a great team working to translate the governor's vision for Pennsylvania into actual policies," she says, ticking off his agenda items. "Making sure that every child has access to a high-quality education, regardless of where they live; that residents have the skills to acquire family-sustaining-wage jobs; that our government works in the interest of residents."
Galbally isn't sure what the future holds for her – but she's learned that's OK.
"What the last five years have taught me is that there is no concrete plan – opportunities emerge and you have to be willing to jump and take risks," she says.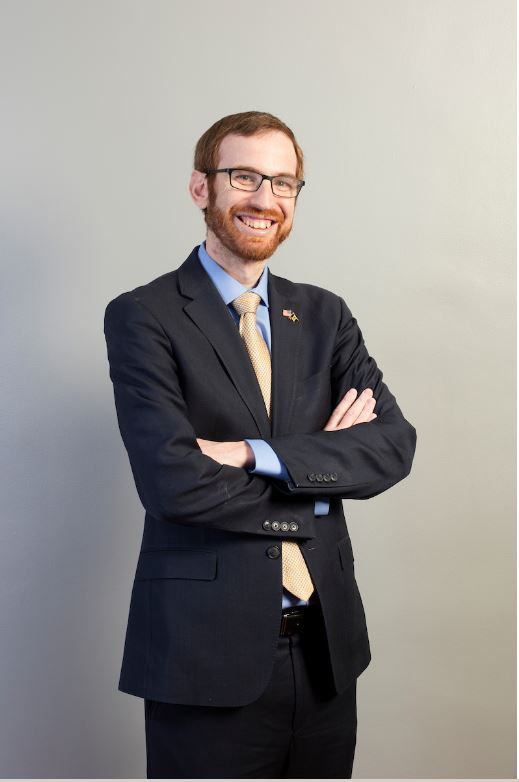 Dan Gilman
Pittsburgh City Councilman
07/10/1982
@danielgilman
Carnegie Mellon University
Pittsburgh City Councilman Dan Gilman wasn't much interested in politics until college – after that, nothing else mattered.
He volunteered for Al Gore's failed 2000 presidential campaign; he interned for the American Civil Liberties Union, U.S. Rep. Mike Doyle and then-Pittsburgh City Councilman Bill Peduto. He was elected student body president at Carnegie Mellon University.
From there, immediately following his graduation, Peduto offered Gilman a job in his office. He was there for 10 years, until Peduto launched a run for mayor.
So Gilman ran for his boss' old job – and won.
"I found that local government was the right place where I could combine (my) passion for social justice and inequality with pragmatic progressive leadership," he says.
As a councilman, Gilman's mission has been to strike a balance between promoting venture capital and the city's startup community, and implementing progressive policies so the poorest Pittsburgh families don't get left behind in the upswing.
"As we do this new economy, as automation comes in, as our new tech- and med-based economy takes over, we need to make sure we're focused on issues that protect all citizens," Gilman says. Among those issues: universal pre-K, paid sick leave and affordable housing.
Like so many of his constituents, Gilman's Pittsburgh is the quintessential American success story.
"From the steel collapse to today," he said, referencing the city's late 1970s nadir, "to when you see the investment of companies like Google and Uber and Facebook and Apple and others in the city; when you see the average age of a city resident down to 32.8; when you see some of the fastest-growing population with college degrees and with advanced degrees in the country – it's a pretty remarkable story."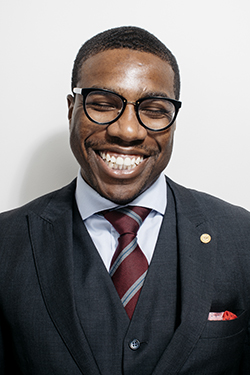 Kevin Harden Jr.
Trial Lawyer, Ross Feller Casey LLP
08/22/1985
@KHJ_Esq
Kutztown University of Pennsylvania
Kevin Harden Jr., a Philadelphia lawyer, had a more direct introduction to the local criminal justice system than most.
"My dad had been arrested for drug-dealing. He was a convict right from when I was born," he recalls. "My older stepbrother had been arrested when I was a kid and I had been arrested multiple times as a teen before I turned myself around."
It was quite a turnaround. Today, Harden works with international clients as a trial lawyer at top white-shoe law firm Ross Feller Casey. An experience leading the outcry against a racist incident at his college campus motivated him to enroll in law school and he interned as a public defender before eventually becoming a prosecutor at the Philadelphia District Attorney's Office.
"My initial interest in law is a result of my family members' involvement in the criminal justice system. I remember having to visit them in prison and looking for a lawyer," he says. "The DA's office was predominantly white and not from Philly. As a black man raised in Philly, I felt I could relate better to people in that system."
His goal was to reach the highest levels of the legal system – leading him to a major corporate law firm. Recently, Harden's name was floated for a possible district attorney candidate, although he feels he has more power in the private sector.
"I was seriously considering jumping into the DA race," he says. "But my goal is to practice law so well that I can support the (state Rep.) Jordan Harrises of the world, the (state Rep.) Joanna McClintons of the world and see them become our next generation of leaders."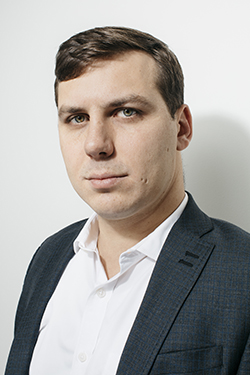 TJ Hurst
Founder, Jefferson's List
08/12/1984
@tjhIV
University of Alabama and the University of Pennsylvania
Thomas Jefferson Hurst – TJ to most everyone – got his start working to make Barack Obama the first African-American president in 2008. He says he's been trying to challenge traditional assumptions about campaigns ever since.
"I love politics," he says. "But I think the business of politics is antiquated and voters are paying the price."
That philosophy is, in short, what led Hurst to co-found the startup Jefferson's List with Philadelphia political consultant Dan Siegel last year. The duo recognized from their shared experience in politics that the so-called "friend of a friend" strategy employed by many small campaigns often failed.
They pitched Jefferson's List to investors as a kind of "Yelp for politics" – a ranking system to separate charlatans from talented political operatives.
"(We're) using data from campaign finance reports to help candidates make better political hiring decisions," Hurst says. "I believe our work at Jefferson's List will play a role in correcting the system by giving candidates better information for decision-making."
Hurst credits his early interest in politics to mentors like recently elected state Treasurer Joe Torsella and the late Temple University professor (and prominent Philadelphia political organizer) Ralph Flood. 
"Joe has always given me a role model of what a true public servant looks like, and Ralph taught me better than anyone the heart of an organizer and staying faithful to my North Star," he says.
Barely a year out of the gate, Jefferson's List has already attracted the interest of venture capitalist Paul Martino – success he credits to his collaboration with Seigel.
"I would love for Jefferson's List to be an integral part of the political process when it comes to candidates making hiring decisions in politics," he says.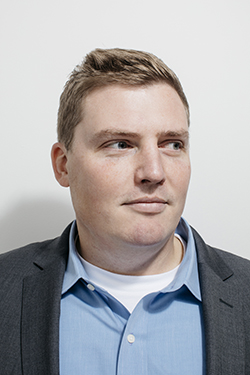 Todd Kowalski
Government Affairs and Business Development Specialist, PFM
06/20/1983
Gwynedd Mercy University and the University of Pennsylvania Fels Institute of Government
Todd Kowalski knew he had to make a change. His job in a mental health facility had begun to make him feel trapped by his circumstances.
"I was so fed up with working in the mental health field," Kowalski, 34, says. "I didn't like the way the place was run – it was kind of a revolving door."
On the recommendation of a neighbor, he started volunteering for U.S. Rep. Mike Fitzpatrick – "door-knocking and lit-dropping," he says – and found he liked it.
"The fact that I showed up and worked for nothing and I just paid my own way – they just kept giving me work," Kowalski said.
He then worked for state Sen. Charles McIlhinney and Lt. Gov. Jim Cawley. It was while working on the Marcellus Shale Advisory Commission under Cawley that he first understood the power of governance.
"It set a tone for how to pick up a dialogue when you have something that has conflict built into it," Kowalski says. "You had people who were ready to strangle each other – and you had to get them to agree on something."
After completing his master's degree at the University of Pennsylvania's Fels Institute of Government, the Doylestown native took a position with PFM, the financial advising firm where he is a senior analyst in government relations.
Kowalski tracks legislative initiatives that may impact their clients' businesses.
The ability to keep making an impact through policy leaves him grateful for his career decisions: "It was just kind of fortuitous timing, I guess."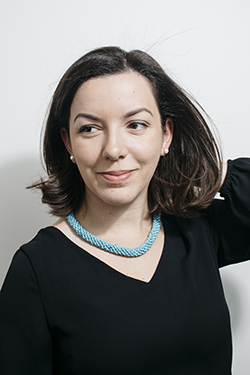 Mara Kunin
Primary Election Campaign Manager, Rebecca Rhynhart for Philadelphia Controller
06/01/1990
Lawrence University
Mara Kunin found her love for politics in defeat. An Appleton, Wisconsin, native, Kunin started in the field by taking a break from school to work on the campaign of Democratic Wisconsin Rep. Steve Kagen in 2010.
Kagan lost, but Kunin says she was already hooked to the action she found on the campaign trail.
"I don't think I've ever taken a loss harder than that one, but I had a blast. Since then, I've never worked in anything other than campaigns and the political consulting world," she says. "The ability to contribute to the greater good, while also getting a solid adrenaline rush, is just the best."
A Lawrence University grad, Kunin would jump from the Kagen campaign to fieldwork in New Hampshire – working on President Barack Obama's 2012 re-election effort – and then on to four years at the national political consultancy Mission Control Inc. as an account executive.
But it was this year's Philadelphia controller primary race that gave Kunin her first taste of actually leading a campaign – she masterminded Democrat Rebecca Rhynhart's landmark upset over longtime incumbent Alan Butkovitz. They would sweep the election by double digits.
Many both inside and outside the political realm attributed Rhynhart's impressive resume and Kunin's stewardship for the long shot win, but Kunin doesn't like to take credit.
"It's odd accepting this award, to be honest," Kunin says. "I'm not too comfortable in the spotlight, and I don't think campaigns are ever won or lost by one person."
For now, she's off to Kansas City to manage the campaign of Democrat Andrea Ramsey, who is running for a U.S. House seat, but she expects to be back soon. "The political scene in Philly is just too fun to say goodbye to," she says.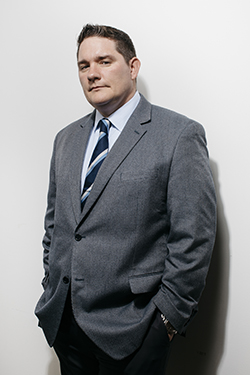 Rich Lazer
Philadelphia Deputy Mayor for Labor
03/20/1985
@RichLazerPHL
La Salle University
Like getting your baggage undamaged and in a timely manner at Philadelphia International Airport? Appreciate that Philadelphia schools are open and fully staffed every day? Comforted by the knowledge that the Philadelphia Fire Department is on the job?
You likely haven't given much – if any – thought to these essential services. For that, you can thank Rich Lazer.
Lazer is Philadelphia's deputy mayor for labor, an essential post in a city that is supportive of and dependent on organized labor. In addition to being the lead negotiator for contracts with municipal unions like the police, firefighters and other city employees, Lazer's office takes point with any labor dispute in the city, such as the one involving the airport's baggage handlers earlier this year.
Since college, Lazer has worked for Philadelphia Mayor Jim Kenney. Their relationship goes back even further than that: Each man is a lifelong member of the Jokers Fancy Brigade.
With a front-row seat to the intricacies of labor relations from both sides, Lazer says his priority is to be proactive with unions.
"When there's a labor disruption in this city, people notice," he says. "My goal is to make sure labor's point of view is included in every aspect of this administration. We have a 26 percent poverty rate. By incorporating labor in these issues, they can be helpful when we try to tackle these issues."
Lazer says one way to address the issue of union employment is to standardize participation guidelines for projects like the $500 million Rebuild initiative. "Our thought is to just have one system that has the same point of entry and the same training and wraparound skills where, if you do a good job, at the end of the program, you'll have a job in one of the trades you're interested in."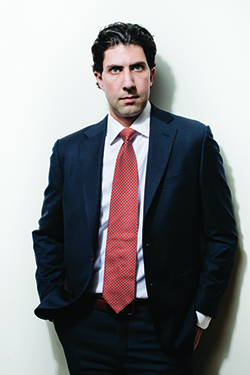 Hadji Alexander Maloumian
Attorney
05/07/1984
@hamaloumian
Lehigh University and Temple University Beasley School of Law
Raised in Philadelphia, but educated at Lehigh University and New York University, Hadji Alexander Maloumian could have probably gone anywhere.
Life in the Big Apple just wasn't his speed, he says. He kept getting drawn back home, and soon found himself enrolled in night school at Temple University Beasley School of Law.
"Temple Law really encourages public service, and it was there that I first became interested in working for City Hall," Maloumian says. 
His work as a law student would lead him to the Knox Consulting Group – run by millionaire and former Philadelphia mayoral candidate Tom Knox. It was the investment firm's frequent brushes with local government that would give him his first toehold in City Hall, work that would come to define much of his career.
He first landed a job with then-Philadelphia City Councilman Bill Green, but Green's departure from the council to serve on the School Reform Commission led City Councilwoman Blondell Reynolds Brown to scoop up the young staffer.
"I spent the next three years working for Councilwoman Reynolds Brown, focusing on the environment, sustainable development and workforce diversity," Maloumian says.
Maloumian is probably still best known for his time as Brown's chief of staff, but he struck out on his own after working in the council, taking a risk by starting his own practice. He soon got the opportunity to work at Hazzouri & Associates, a prominent lobbying firm in downtown Philadelphia.
With a bright future ahead, Maloumian says he's still informed by his days in City Hall.
"Working on the council was the experience of a lifetime," he says. "I am forever grateful to Councilman Green and Councilwoman Reynolds Brown for giving me that opportunity."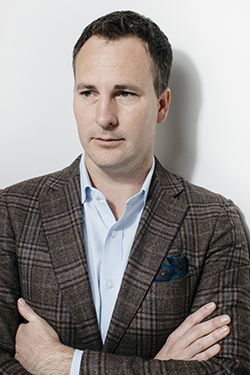 Adam Maust
Partner, Red Maverick Media
05/29/1983
Roger Williams University
Adam Maust, a partner at Red Maverick Media, says, "Pennsylvania is a great proving ground for politics."
It's a favored consulting industry aphorism that helps explain why, even as his campaign work takes him across the country, his home base is still here.
"Pennsylvania is unique in politics because of all the different cities and regions here," Maust says. "You don't talk to Philadelphia and Pittsburgh the same way."
That philosophy was on full display this year as the head of his firm, longtime Harrisburg operative Ray Zaborney, crafted a region-specific strategy for the campaign of state Supreme Court Justice candidate Sallie Mundy.
Maust credits much of his political know-how to his tutelage under Zaborney, who brought him on board at Red Maverick in 2012, and where he has since made partner.
Maust's upbringing – his mother was a teacher, his father worked in a coal plant – fueled his interest in politics and, he believes, his skills in campaigning.
After working a few campaign jobs after college, Maust's big break came in 2008, when he landed a job as political director for the Pennsylvania House Republican Campaign Committee during an era that would see scores of blue districts turn red in Western Pennsylvania.
After five years at Red Maverick, Maust's work increasingly takes him out of state – recently, that meant consulting on key races in West Virginia and Kentucky – where he uses formulas that have been tested and refined in the heart of the Keystone State.
"My forte is caucus work, running a lot of campaigns all at once," he says. "And I apply a lot of the principles I learned here nationally."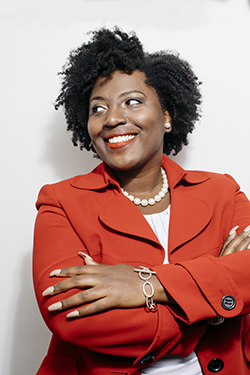 Joanna E. McClinton
State Representative
08/19/1982
@RepMcClinton
La Salle University and Villanova University Charles Widger School of Law
Joanna McClinton says she never planned on becoming an elected official. As a longtime Philadelphia public defender who had been serving as chief counsel to state Sen. Anthony Williams for less than two years in 2015, she was well-aware of the hurdles any prospective candidate needed to clear – and that she didn't have the tools to do so.
"To run for office in Philly you have to be so plugged in (to the city's Democratic establishment), unless you can tap into that grass-roots support like (Philadelphia Controller-elect) Rebecca Rhynhart just did," she says. "And why would I run against an incumbent who was doing a good job?"
But when the 191st District's representative, Ron Waters, was forced to step down in 2015 – and with the blessing and support of Williams – McClinton ran and won.
Her arrival in the state Legislature helped to immediately address one inequity she noticed while working for Williams – its demographics.
"The first thing I noticed in the Senate was how few women and people of color there were – and when I got to see what went on in the House, I saw there were even fewer women," she says.
Through her roles in the Pennsylvania Legislative Black Caucus, as secretary of the Philadelphia County delegation and with seats on five different committees, McClinton is determined to change the conventional wisdom on Philadelphia politicians.
"Too often, people in Harrisburg look at it like, 'It's just Philly Democrats – if they lose their election, there's going to be another Philly Democrat to take their place.' We are not that. We are different. We didn't get here just by luck of the ward leaders. We are holding ourselves to a high standard to make sure people know we are serious."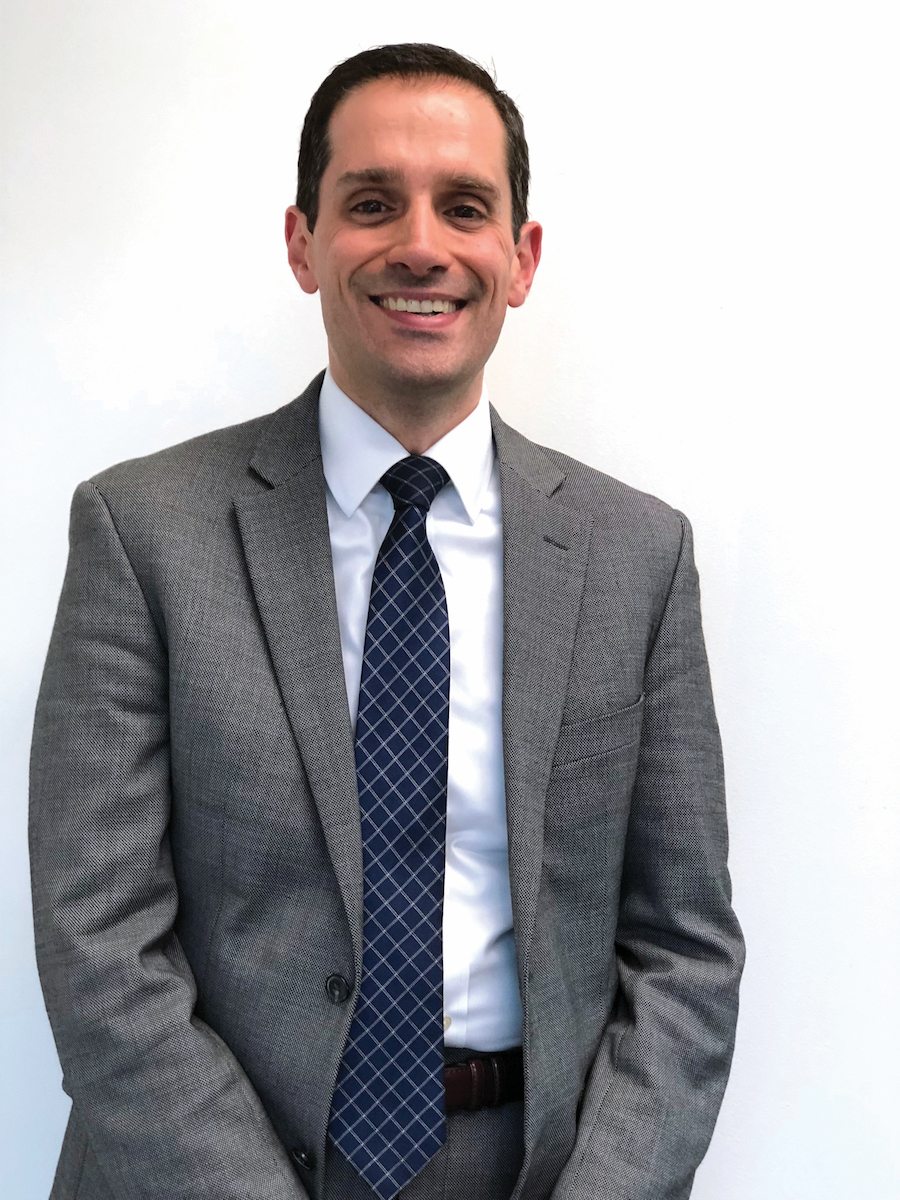 Charles Mitchell
President and CEO, Commonwealth Foundation
12/22/1982
Bucknell University
Charles Mitchell wants it known that despite being frequent pilloried by op-ed columnists who take him to task for his role and positions as president and CEO of the libertarian Commonwealth Foundation, he does not hate the media; in fact, he used to be a member of it.
"I ran an alternative newspaper at Bucknell," he recalls. "I objected to decisions the administration was making regarding freedom of speech. I found myself put on trial in the campus court, with threats to shut down the newspaper – the plaintiff was dean of students and the judge was associate dean of students."
Thanks to support provided by FIRE – the conservative Foundation for Individual Rights in Education – Mitchell avoided expulsion. He also found a career path, subsequently working at FIRE and other right-leaning organizations focused on free speech on campus.
Mitchell returned to his native Pennsylvania to join another of his Bucknell University supporters, Matthew Brouillette, the founder of Commonwealth Foundation, ultimately succeeding Brouillette last year.
"I came back because there's a really important discussion to be had in Pennsylvania about public policy. It has more to do with the future of our country here than in any other state," he says. Among the issues Mitchell raises to illustrate what's at stake: pension reform (off to a good start), welfare (needs to be more stringent regulations), Medicaid (tighter regulations) and education (eliminating seniority preference is a good first step).
Mitchell is well-aware that his positions, while hewing to his free-market philosophy, are seen dangerous by those who see his views as threatening the social safety net. To him, getting people to react makes it more likely they will participate in the democratic process.
"There are a lot of reasons to be frustrated about politics," he says. "What is even more dangerous than that is when people just disengage."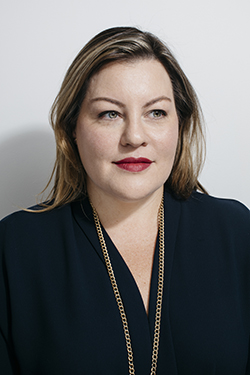 Jamie R. Mogil
Attorney and State Coordinator for Resolutions, Fair Districts PA
05/02/1978
George Washington University
In her quest to end gerrymandering in Pennsylvania, Jamie Mogil says to end a system that benefits the politically connected over ordinary voters, "It's really about people power." The Lower Merion native has helped lead Fair Districts PA's legislative strategy team since early this year.
"(Redistricting) has to happen now. It has to happen before the census," she says. If Fair Districts PA is not successful before the 2020 census, Pennsylvania's GOP majority will again redraw the state's political map, which has produced sprawling, complex districts – often to the benefit of incumbent Republican officials.
Mogil knows the importance of drawing the right way: She studied art at George Washington University.
"I used to give tours at the Met in New York City. I fell into working at a nonprofit after college because I wasn't painting and I didn't have a patron or a trust fund," she says.
She would eventually make a radical career change, earning her law degree from New York Law School. Mogil says she's always been interested in the democratic process and government policy. An initial specialization in class-action consumer lawsuits led to side work in campaign law and voter protection work for campaigns like Hillary Clinton's 2016 presidential campaign. 
Those experiences, in turn, led her to Fair Districts PA.
"I really like campaigns, democracy and enfranchisement," she says. "But we're not really choosing our reps under voter suppression efforts and gerrymandering. It's all backward. I would fight with them so they could vote, but their vote was predetermined because of gerrymandering."
Her focus now is on gerrymandering, but that is hardly the end of the road.
"If it were up to me, we would get open primaries or universal absentee ballots or early voting," she says. "After we get gerrymandering addressed, we have to get voter access."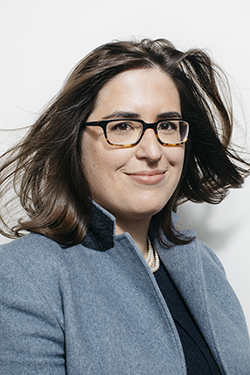 Lindsay R. Mozdziock
Associate, Morgan Lewis
06/03/1988
Northwestern University and the University of Pennsylvania
Lindsay Mozdziock, a 29-year-old associate at Morgan Lewis, sees Philadelphia's burgeoning community of startup ventures as one of the most essential components in the city's continuing surge through the ranks of America's most livable cities.
It's a good thing she feels that way: As an associate in the Philadelphia-based law firm's corporate and business transactions group, Mozdziock does on mergers, acquisitions and venture capital work, "helping Philadelphia startups get off the ground and give them early legal advice," she says.
For her, the work is a continuation of the balance present in both her communications and economics double major at Northwestern University, and in her dual law degree and master's degree in business administration at the University of Pennsylvania.
"I didn't really realize this was something I was interested in until I started studying the law and doing that in conjunction with the MBA," Mozdziock says.
The Blue Bell native says she never could have imagined living in Philadelphia growing up. But with her ability to impact the city's startup culture, there's nowhere else she'd rather be.
"People have been working so hard on making Philly a great place to live and bring jobs back – it makes it a great place for young people to live," Mozdziock said. "And young people are the ones coming up with the innovative ideas that are creating this generation of startups."
Her enthusiasm, underscored by her civic pride, is apparent when she talks about her work and the opportunity it affords her to make a difference in the direction of the city and its innovators.
"We get to support (the city's entrepreneurs) and make sure what they're doing is legal, and help them raise money and kind of do everything they need to do as they grow," she says.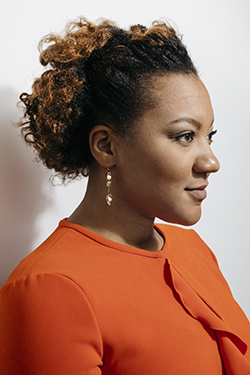 Tiffany Newmuis
Senior Director of Community Engagement and Emerging Markets, Thomas Jefferson University and Jefferson Health
08/04/1981
@taylornewmuis
Hood College and Temple University
For minority- and women-owned businesses in the Philadelphia region, there are few people who have had – and can have – more of an impact on their bottom lines than Tiffany Newmuis.
Since getting her master's degree from Temple University's School of Sport, Tourism and Hospitality Management, Newmuis has overseen diversity initiatives at the local level with the Glassboro, New Jersey, business district, the regional level with the Pennsylvania Convention Center and the national level with last year's Democratic National Convention in Philadelphia.
After leaving the DNC, where she rose to become deputy chief of staff, Newmuis joined the nascent enterprise office at Thomas Jefferson University and Jefferson Health, where she is helping launch the health care and education giant's new MWBE outreach program as its senior director of community engagement and emerging markets.
"The first goal I was assigned was to improve the diversity of our suppliers," she says. "We want to be a responsible partner in the economy and fabric of the city – supplier diversity is important – it's about contributing back to the local economy."
To do that, Newmuis and her colleagues have embarked on a multipronged approach, including seeking advice from organizations that have already established protocols for working with MWBEs, listening to the community's wish list and communicating with Philadelphia officials.
"We work very closely with the Commerce Department and the Office of Economic Opportunity," she says, adding that the city's policies toward MWBEs on its own major programs can lead to similar success for Jefferson. "We like to keep an eye on what they're doing as they evolve through their projects like (the) Rebuild (initiative). These are companies that as they get onto the Rebuild project, they can then build themselves from a capacity standpoint and be better able to take on Jefferson projects."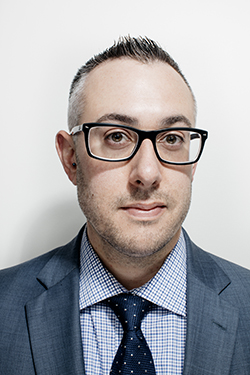 Matt Pacifico
Altoona Mayor
07/06/1981
@AltoonaMayor
No disrespect to the recent news that Pittsburgh will exit Act 47, but Altoona's own departure from the state oversight program for financially distressed municipalities is the economic turnaround story of the year. Altoona is the first city in the program's history to come out within the state's five-year timeline.
Overseeing that painful period: Mayor Matt Pacifico, who wasn't even on the job full time until 2015.
As Pacifico explains, the job had always been part-time, which was part of the reason why what Altoona was a third-class city, meaning it couldn't create new taxes or raise existing ones. By adopting home rule as its form of government, the city was able to do both – and gain a full-time executive.
Pacifico, who was first elected in 2013, wasn't initially sure he wanted the expanded role.
"It was a tough decision because my family owns a bakery here," he says. "My brother, cousin and I are the fourth-generation in charge of day-to-day operations. But my family was very supportive of me, so that helped to make it easier."
The first-time Republican politician also wanted to see the city's remarkable turnaround through: From an inherited deficit when he was first elected in 2013, Altoona will finish this year with more than $9 million in reserve, according to Pacifico – a reversal accomplished without raising taxes on city residents.
For his next act, Pacifico is directing his attention to the city's quality-of-life issues, including forming a youth council to get buy-in from younger generations and tackling blight via partnering with the Housing Alliance of Pennsylvania and creating a land bank to remediate problem properties.
"Having a land bank here gives us another tool to use in fighting blight," he says. "The blight issue plagues every community to some extent – it's something every community has to fight."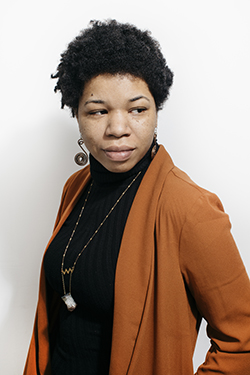 Rasheedah Phillips
Managing Attorney, Community Legal Services of Philadelphia
04/06/1984
@RPhillipsEsqCLS
Temple University
Rasheedah Phillips is the pre-eminent – and, possibly, only – housing lawyer/Afrofuturist sci-fi author in the Philadelphia region.
Phillips, a managing attorney at Community Legal Services of Philadelphia with a specialization in helping low-income tenants access public or subsidized housing in the city, has a deep understanding of some the issues her clients are facing. She was born to a teenage mother in Trenton, New Jersey – a city she described as wracked "by poverty, segregation, violence and educational inequality." At 14, she was pregnant.
"Despite my mother's own conscious efforts to lift us out of poverty and to shift our family cycle, I still ended up becoming a part of that cycle," she says. "With support from my mother, counselors and caring people … I managed to graduate high school with honors and decided to pursue a degree in law to be able to provide my own child with stability … as well as to have the opportunity to provide increased access to justice to marginalized communities."
Many of the same injustices that drew her to legal aid also inform her creative writing. A published sci-fi author, Phillips' stories often focus on black, female protagonists and explore fluid timelines and alternate dimensions.
She says she is fascinated by themes like the role of "time as an economic commodity in Western society" – in both her writing and legal work.
"(I'm) making this a more explicit part of my advocacy – for example, increasing the length of notice requirements for low-income tenants at risk of losing affordable housing and working to increase access to tools to help communities plan for their long-term futures, such as zoning information," she says. "Alternative temporalities can inform legal perspective, legal rights and the impact of future lawmaking on poor and historically marginalized communities."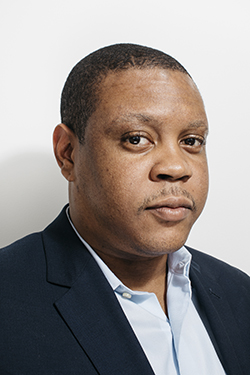 Joseph Pierce
Political Director, Bob Casey for Senate
06/15/1982
Florida A&M University
After spending years working for labor unions, Joseph Pierce is returning to his campaigning roots: At the end of November, he joined U.S. Sen. Bob Casey's campaign as political director.
Previously, as political director for Service Employees International Union Local 32BJ, he saw his job as a meaningful challenge.
The union chapter, which represents service workers such as security guards and cleaners in Southeastern Pennsylvania and Delaware, sees its mission to protect its members' interests.
Pierce's role was to defend those interests at every level of government. That mandate included working to get candidates elected to office who were allied with SEIU's goals.
"It's rewarding. It has its challenges," Pierce says. "You have to work on making sure you get the right folks elected into office; you've got to work on keeping the right folks elected into office."
His job didn't end with an election night celebration.
"With SEIU, we're much more about issues than candidates," Pierce says. "The other part of it is, once they're in office, how do we push the legislation? How do we move the needle? Some things are more challenging than others, but it's all very, very rewarding."
More rewarding than that, Pierce says, is seeing the way union membership gets members politically active, engaged in the way government affects their livelihood.
"Our members are what we do it for," Pierce says. "Seeing them participate in the political process and our wins, and seeing their growth, individually and collectively – it's everything."
A Florida A&M University alumnus, Pierce, 35, worked in the Florida state Senate and on a gubernatorial campaign before moving to Philadelphia in 2011 to take a job with the American Federation of State, County and Municipal Employees.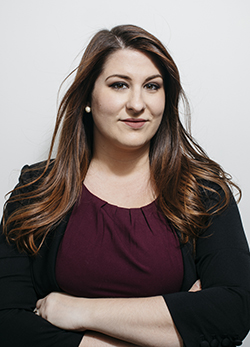 Andrea Ramunno 
Pennsylvania Finance Director, Bob Casey for Senate
11/13/1989
University of Akron
After years of working late nights in campaign field operations, Andrea Ramunno went into finance – in part to preserve her own sanity. 
"It's too easy to go so deep in – you never leave your work at the office, you take it home with you," she says. "It's the piece of advice that I give to anyone I work with: Just have at least one thing you do that's just for your life. For me, it's softball. I play in a league in Warminster."
Besides getting to spend more daylight hours with her husband and three cats, she's also quite skilled at fundraising. She helms U.S. Sen. Bob Casey's push for campaign dollars ahead of his 2018 re-election effort.
The 2012 University of Akron alumna volunteered on campaigns throughout college, including Barack Obama's 2008 presidential campaign and even managing an Akron City Council race at one point. She broke into state politics with a job under then-Minority Whip state Sen. Vincent Hughes. The job's fundraising obligations brought her in close contact with prominent donors.
"I fell in love with fundraising. I had the personality for it and I enjoyed it more than the field work," she says, again citing work-life balance.
Her experience translated into a job as the state Democratic Party's top fundraiser before she joined the Casey campaign.
"It's much less complicated than people make it out to be," she says. "It's all about the donors you're working with and the relationships you build with them."
With a fraught campaign ahead, Ramunno says she relishes the challenge.
"The 2016 election didn't go the way the Democrats wanted. I want to make sure we're able to talk to and represent all Pennsylvanians," she says, adding that November's election results are "an indicator that we're starting to do that."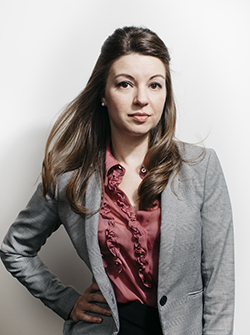 Ivy R. Schneider
President, Helix Strategies
08/23/1982
@HelixStrategies
York College of Pennsylvania
At just 35 years old, Ivy Schneider has already accumulated enough experience and entrepreneurial spirit to launch her own firm, Helix Strategies, a nonprofit and organizational advising firm based in Harrisburg.
"I do what I do because I love being in the business of helping people," she says. "My expertise helps strengthen organizations to secure their longevity, and that ultimately means they can have a greater impact on the community."
Schneider learned her trade from the inside out, with years of experience at nonprofit organizations in the Harrisburg area like the HIV prevention agency Gaudenzia and the Children's Advocacy Center, which assists victims of sexual abuse. Before founding Helix, she served as a development director for the Jewish Federation of Greater Harrisburg.
She made the decision to open her own firm with an eye on the same sort of specialization in grant writing and fundraising that she had learned through her tenure with these nonprofits. Judging by the results, she knows what she's doing: Schneider estimates she's already helped secure several million dollars in funding for different organizations over her 15-year career.
Schneider credits Dauphin County fundraising expert Mike Musser, of Community Network Resources, with helping her get her own firm off the ground.
"Mike saw my potential and gave me the opportunity to start my own company," she says. 
Despite working full time, Schneider is enrolled in classes at Indiana University of Pennsylvania – she already holds degrees from Shippensburg University and York College of Pennsylvania – and has plenty of extracurriculars planned for after she graduates.
"I look forward to finishing my Ph.D next year," she says. "I'd like to teach college courses and write a book about nonprofits within the next 10 years."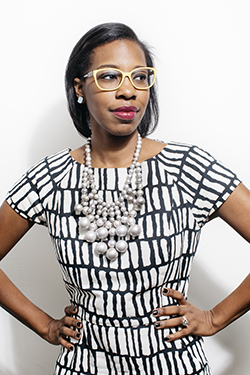 Jasmine E. Sessoms
Founder and CEO, She Can Win
06/07/1983
@SheCanWinNow
Morgan State University
Jasmine Sessoms took a look around her political environment one day in 2014 and decided enough was enough.
"There weren't enough women being elected," she recalls. "I looked around and there weren't people that looked like me. Not just women, but women of color. So I did a couple of interviews and I wanted to know: What are the barriers? What is stopping women from running? I interviewed a lot of elected officials, a lot of operatives."
She found that what often held potential candidates back was a lack of knowledge about how to navigate the system. For Sessoms, it was an epiphany. "I was like: 'I wonder if we trained people, would they run more?'"
So the 34-year-old South Philly native, then a deputy executive director for the Mayor's Fund under Philadelphia Mayor Michael Nutter, decided to do something about it. She founded She Can Win, a nonpartisan training program that aims to teach women in politics "the nuts and bolts of running." So far, they've worked with 206 women, including alums of Hillary Clinton's and Mitt Romney's presidential campaigns.
Given President Donald Trump's surprise win over Clinton in 2016, She Can Win's founding could not have come at a better time.
"We've seen an uptick for sure in our enrollment," Sessoms says. "Before the 2016 election, we used to get maybe 30 people in a training class and 12 in the actual cohort. Now, I get about 75 applications each go-round."
It's fitting that using education to fight injustice is a central tenet of her organization.
"My parents stressed education," she says. "They stressed always that as an African-American you have to work twice as hard and be twice as good just to be on a level playing field – so I always strive for excellence."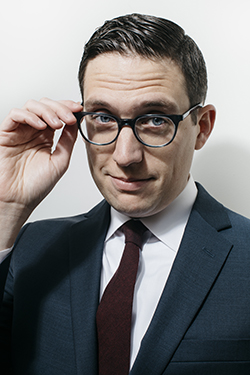 David F. Tusio Jr. 
Director of Policy, Philadelphia City Councilman Allan Domb
12/31/1987
@davetuz
University of Delaware
If you're sick of hearing Philadelphia City Councilman Allan Domb talk about the earned income tax credit, you can lay some of the blame on David Tusio. As Domb's legislative aide, Tusio helped plan the relentless messaging behind the push to let low-income taxpayers know they might be leaving money on the table.
"Obviously the councilman talked about the EITC ad nauseum," he jokes.
But behind the public relations effort – which even included novelty cups promoting the tax credit – was some real change in the form of legislation requiring employers to inform their workers about the EITC.
A journalism major and former intern for then-U.S. Sen. Ted Kaufman, Tusio picked up years of government experience as a legislative aide under then-Philadelphia Mayor Michael Nutter.
"When we started out, there were only two of us who had ever worked in an elected office before," Tusio says. "I'm not a lawyer by trade, but we have a lawyer in the office and they help craft the language of the legislation. My value is planning or the strategy behind it, which is never easy."
A mutual friend introduced Tusio to Domb at the end of Nutter's administration. Tusio found himself drawn to Domb's outsider message over a dinner meeting.
"A lot of what he was saying was resonating with people and it was a chance for me to be more involved as council offices are typically smaller," he says, of moving from City Hall's second floor to the fourth floor.
"There's something infectious about politics to me and I haven't figured out exactly what that is yet," he says. "I'm grateful that I've had that opportunity and that people like Allan gave me that opportunity."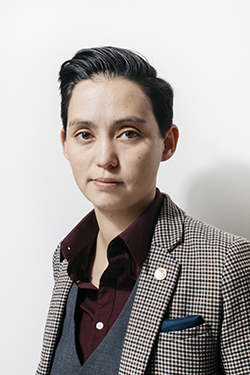 Anne Wakabayashi
Executive Director, Emerge Pennsylvania
09/12/1989
@AnneWakabayashi
Juniata College
Of the many, many people who had an unexpectedly good election night, Anne Wakabayashi's was definitely among the best.
That's because Wakabayashi, the executive director of Emerge Pennsylvania, the state branch of the national organization that organizes and trains Democratic women to run for office, watched as all six of its alumnae won their races, part of the Emerge America's 73 percent win rate in elections across the country in 2017.
Wakabayashi says that the group's success this year isn't atypical – the organization's historic win rate is roughly 70 percent. "I think we have figured out how to win these races," she says. "The main thing we teach candidates is how to tell their stories in an authentic way. At the end of the day, voters really want to connect with the person they're voting for and to know that the person they're voting for cares about them in some way – if there is a connection, they're more likely to vote for them."
Since graduating from Juniata College in 2012, the San Diego native has worked to build those connections with voters, starting with the Pennsylvania Senate Democratic Campaign Committee before leading fundraising efforts for the LGBT advocacy group Equality Pennsylvania and running campaigns across the state.
A perfect 2017 notwithstanding, Wakabayashi doesn't see anything changing about her approach to the 2018 elections except to say. "We're more bullish now. When women run, they win races; it's just a question of getting them on the ballot."
And as to the possibility of her own run? "Never say never, but I don't have any plans," she says. "I hate saying this, because I call women out on it all the time, but my experience and my background make me better suited behind the scenes."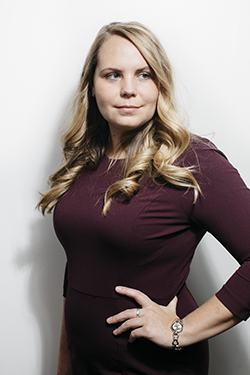 Shannon Waterman
Associate, Wojdak Government Relations
10/03/1985
Bloomsburg University
Shannon Waterman has had a hand in shaping Pennsylvania policies since college, both from the inside and out.
After graduating from Bloomsburg University a decade ago, the 32-year-old Millville native took a job with the state Department of Agriculture before moving to work in then-Gov. Ed Rendell's office. She joined the ranks of Wojdak Government Relations as a lobbyist in 2011.
"I think it's the fact that you're actually effecting real change for organizations, for everyday life, funding issues and policy issues," Waterman says. "Every single decision we make, whether it's through legislation or through policy, has a direct impact on businesses and citizens, organizations and everyday people's lives."
"I think some of that gets lost when you move to the federal side," she adds, "whereas on the state side, you actually see it. You get to actually see that change."
Nonprofits, higher education and environmental issues are among her areas of expertise. Nonprofits in particular spark her interest, Waterman says, given that they are often in dire fiscal straits – a reality borne out by a recent Philadelphia Foundation survey showing almost half of all Pennsylvania nonprofits are either fiscally underwater or treading water.
Waterman credits her early entry into the public sector with her success today working from the outside in.
"I got to see a lot of the inner workings of government at a pretty young age, which I really appreciate," Waterman says, "because it helps to develop political astuteness."
She adds that her role at Wojdak affords her "the ability to work in a bipartisan way on a multitude of issues. I think there's a lot of room for growth and potential."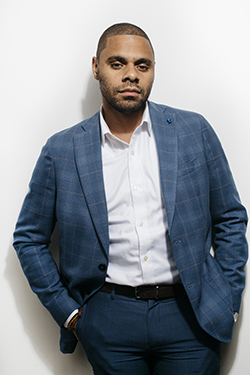 Kellan R. White
General Election Campaign Manager, Rebecca Rhynhart for Philadelphia Controller
11/22/1985
@KellanWhite
University of North Carolina at Chapel Hill
With former Philadelphia City Councilman John White as a father and an equally political grandfather, Kellan White compares his teenage self to the reluctant mafioso Michael Corleone in "The Godfather."
"I was born into a political family. So, I left Philadelphia as soon as I could. I didn't want to be involved in it," he jokes. "Like Al Pacino."
He worked for several years in sports marketing before taking a job at the Christian Street YMCA as a youth director, but when the Philadelphia City Council passed a curfew bill that landed some of his charges in jail, White found himself pulled back in.
He went before the council and argued his case with members like Councilwoman Blondell Reynolds Brown, who eventually offered him a job.
While working in City Hall, he founded the Philadelphia chapter of New Leaders Council to network with other aspiring young politicos and co-founded the Pattison Leader Ball, an alternative to the Pennsylvania Society weekend in New York City. Through these and other social groups, he landed gigs with former U.S. Senate candidate Katie McGinty and Philadelphia Controller candidate Rebecca Rhynhart.
"I was running away from the idea of being an elected official's son," he says. "But by starting at the bottom of the totem pole, I was able to establish myself as an independent person."
McGinty won her primary – but lost the general – while Rhynhart scored a stunning primary upset on her way to becoming controller-elect.
He credits his wife (and fellow Rising Star) Nicole Allen White and a string of professional mentors, like La Salle University Government Affairs Director Joseph Meade, for his success.
"There are a lot of people like Joe or (Laborers' District Council business manager) Ryan Boyer who have always sort of looked out for me – who are also very invested in young people getting involved in the political process."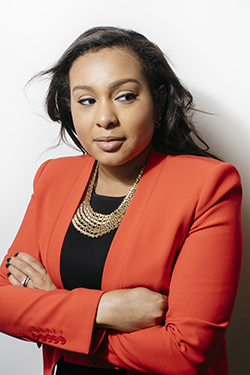 Nicole Allen White
Director of Government and External Affairs, Philadelphia Museum of Art
09/21/1986
@NikkiAllen32
George Washington University
Outside of notable examples like the Works Progress Administration and the National Endowment for the Arts, it's not often that the worlds of art and government intersect. For Nicole Allen White, though, it's her raison d'être.
White is the director of government and external affairs for the Philadelphia Museum of Art, which, just by dint of its being a city-owned building on city-owned land, is a nexus of cooperation between the political and art realms.
"I knew I wanted to work in this field – I was just trying to figure out where I could fit," she says. "Arts and culture and politics are part of the path."
For White, working with the museum's community engagement team is as important as interacting with city and state officials.
"We understand not everyone feels comfortable coming into the building," she says. "But our community engagement team is committed to making sure all Philadelphians feel comfortable coming in. We try to be a good partner with other organizations as well."
White's penchant for collaboration and accessibility isn't limited to her workplace: alongside her husband (and fellow Rising Star) Kellan White, she co-founded the Pattison Leader Group, which engages Philadelphia millennials in the political process, most visibly through its namesake ball that takes place on the same night as the Pennsylvania Society gala in New York City. She also chairs the Philadelphia Millennial Advisory Committee, which seeks to engage her fellow millennials from all walks of life.
"It drives me crazy that when people say 'millennial,' they're really just referring to a socio-economic status," she says. "My belief is that we are all bound by age. Mayor (Jim) Kenney believes in reaching out to millennials in every ZIP code in the city."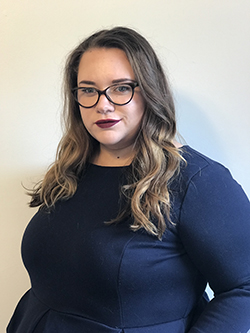 Megan Winters
Data and Western Region Director, Pennsylvania Democratic Party
08/17/1992
@megan_wint
Duquesne University
As a rising organizer for the state Democratic Party, Megan Winters' colleagues have long seen her potential in politics.
"This is lame, but in kindergarten I was voted most likely to be the first female president," Winters recalls.
Despite that early acknowledgment, politics wasn't her first career path.
"In high school, I was always the one who was involved in student government, but I went to college to become a teacher. Later, I realized I enjoyed politics a lot more. Then I volunteered on (Barack) Obama's campaign," she says. "I first thought I just enjoyed it as a volunteer, but then I realized it was something I wanted to do full time."
Her ascent was rapid. At Duquesne University, she interned for the Allegheny County Democratic Committee. By her senior year, she was its executive director. Just a year after that, in 2015, she rose to her current position.
Her experience in Pittsburgh helped her get the job. Being a Punxsutawney native didn't hurt either.
"My family are blue-collar Democrats – my grandfather was a coal miner – but it's also a conservative area," Winters says. "It's been trending red in recent years … I'm from a very rural part of Pennsylvania, so I get the issues. But I also come from that blue-collar family and I'm working to make it more blue again."
She cites recent victories in Erie County as evidence that the tide may be turning in Western Pennsylvania.
"We pulled it out in the end. But I think a lot of work still has to be done," she says. Winters is well-situated to do that work.
"Nancy Mills, the chair of the Allegheny County (Democratic Committee), took a chance and hired a 21-year-old as her executive director," she says. "I'll always feel lucky she took that chance on me."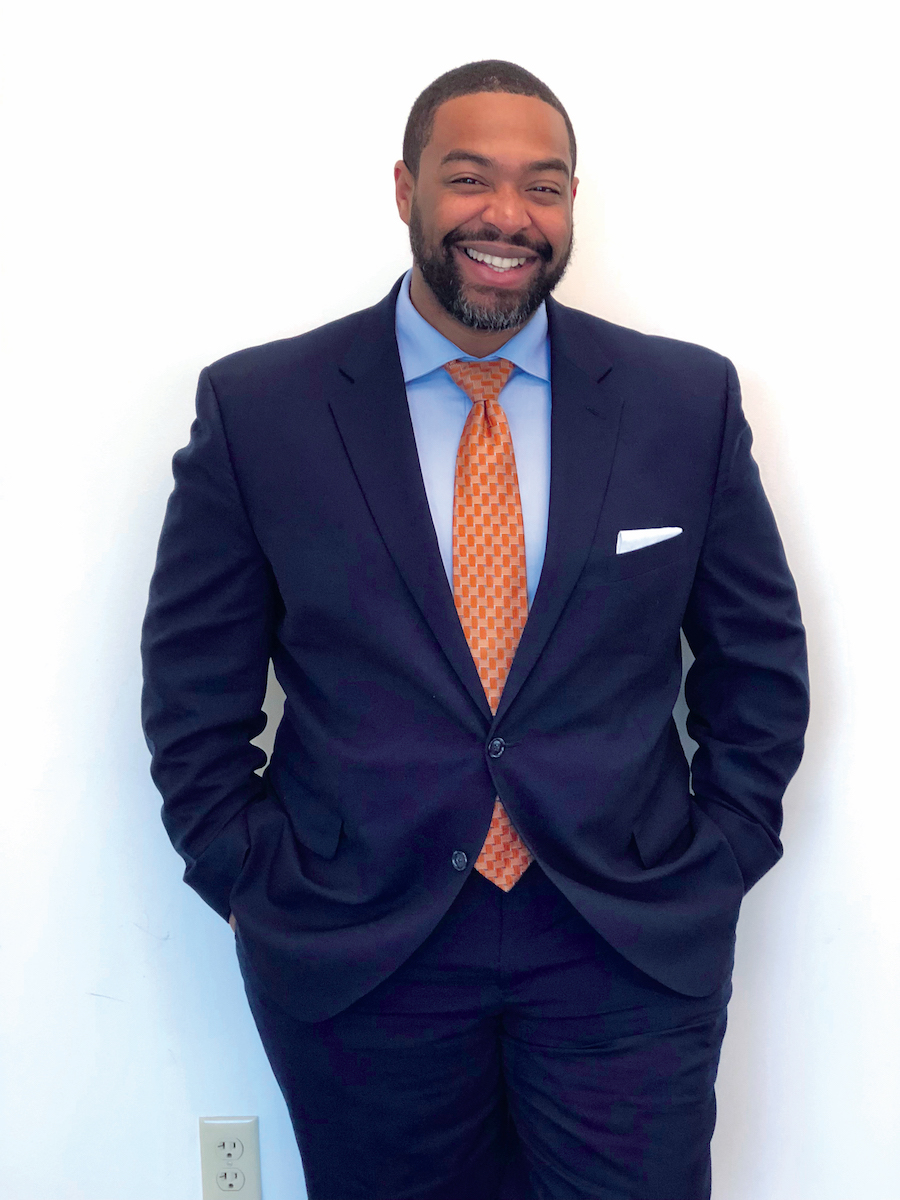 Omar Woodard
Executive Director, GreenLight Fund's Philadelphia office
11/26/1983
@OmarWoodard
George Washington University
If the rumors are true, Omar Woodard might be one of Philadelphia's next members of Congress. Even if they're not, Woodard has been notably quiet about his actual ambitions – he's already assembled quite a resume.
Born in North Philadelphia and raised in Montgomery County, he interned for then-Rep. Chaka Fattah, worked as a consultant at The Whitaker Group – which invests in African countries – and served on Barack Obama's campaign before being hired as a staffer for state Sen. Anthony Williams. And he speaks Arabic and French, to boot.
Today, while moonlighting as an adjunct professor at Temple University, Woodard runs the GreenLight Fund's Philadelphia office, an anti-poverty group investing in startups that can show a track record of programs assisting the poor or providing economic opportunity.
"The GreenLight Fund collaborates with government, businesses and nonprofits to accelerate economic mobility," he says. "As a venture philanthropist, I'm trying to solve the problems that my family and I faced growing up in North Philly." It was a period that saw his father in prison and his mother flee to the suburbs to escape their impoverished neighborhood. His mother would later be incarcerated as well. He credits his time at Girard College – a free boarding school in Philadelphia – for turning his life around.
By leading a GreenLight Fund chapter, Woodard has the unique opportunity to direct investment at similarly unique educational opportunities targeting children in low-income households – or prisoner re-entry programs, or health initiatives, for that matter.
But many political observers are betting it's only a matter of time before that resume translates into a run for office.
"As difficult as it is, government is the best way to implement solutions at the scale of our challenges," he says. "It is a natural place for those who want to address intractable problems like poverty and inequality."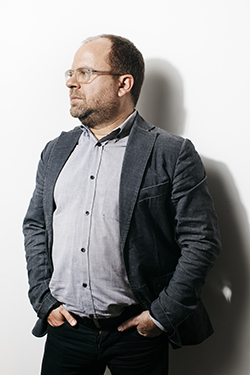 Andrew Zitcer
Director, Urban Strategy program, Drexel University
01/26/1978
@awzitcer
University of Pennsylvania
As director of Drexel University's Urban Strategy program, Andrew Zitcer is shaping the direction of Philadelphia – and its future leaders.
"I helped to create the program as an interdisciplinary problem-solving approach to complex urban issues, bringing an innovative urban-focused academic program to Drexel," he says. "I believe that a more just, equitable and creative world is possible, and that each of us has a role in bringing it to fruition."
For Zitcer, it's not just theory. Right in his backyard, Drexel's Lindy Institute for Urban Innovation, where Zitcer is a fellow, is doing real work to ensure that resurgent urban areas more equitably distribute new economic gains. Zitcer's broader aim is to take a fresh look at rapidly changing urban areas – like the billion-dollar development plans surrounding Drexel's perimeter.
Both programs aim to spawn unconventional solutions to the challenges faced by 21st-century cities – ideal for Zitcer. His past achievements include grass-roots efforts to turn a crumbling church building on the University of Pennsylvania's campus into a music venue that he pioneered when he was just 20 years old. He founded a nearby gallery space and art residency program that brought culture and vitality to a dowdy commercial strip.
Zitcer also helped found a progressive synagogue inside a similarly floundering church that, along with other tenants, helped avert possible demolition.
His highest goal, he says, is to "help shape the urban environment in Philadelphia and beyond through teaching, scholarship and community service." But he doesn't take all the glory for some of these high-flying conceptual visions, crediting his wife – a fifth-grade teacher at Philadelphia's Folk Arts-Cultural Treasures Charter School.
"My inspiration is my wife, Noga Newberg – an outstanding public educator and community advocate," he says.