Elections
OIC CEO Kevin Johnson jumps into PA-1 race on eve of Brady retirement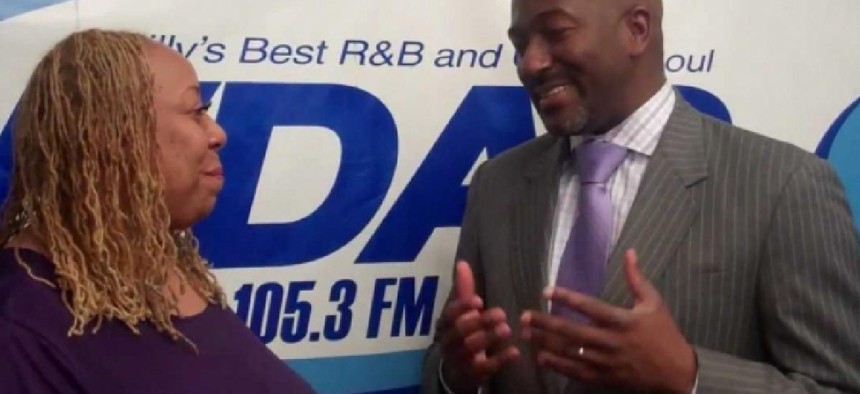 Former Bright Hope Baptist Church Pastor Kevin Johnson announced he will run for the 1st Congressional District – a day before U.S. Rep. Bob Brady announced he would not seek another term in office.
Johnson sent out a campaign email on Tuesday, promoting a Friday kickoff event in North Philadelphia.
Johnson is currently the CEO of the Philadelphia Opportunities Industrialization Center, a storied job-training nonprofit based in North Philadelphia. The church he once led is also well known as one of the most politically influential houses of worship in a city where the black clergy wields considerable power.
He resigned from Bright Hope in 2014, amid questions about his compensation and the church's financial entanglements, later starting his own congregation, Dare to Imagine Church, in West Philadelphia. He moved to OIC the following year. 
The nonprofit dates back nearly 50 years, when it was founded by legendary Reverend Leon Sullivan, who sought to bring industrial jobs back to city neighborhoods most damaged by the continuing loss of manufacturing jobs.
Sources told City&State PA that Johnson still had powerful political connections via both organizations. However, there are questions about what the First District will look like if gerrymandering reform comes to pass. Additionally, political consultant Mustafa Rashed said that Brady's abrupt departure had upended dynamics in that race.
"PA-01 is officially wide open, a great group of diverse candidates whose experiences all give them the ability to serve the district well," he said. "It will be up to the candidate who can best break through a deep field."
Johnson's campaign did not release any comments ahead of his announcement.