Infrastructure
PA House, Wolf administration seek to clear the air on special funds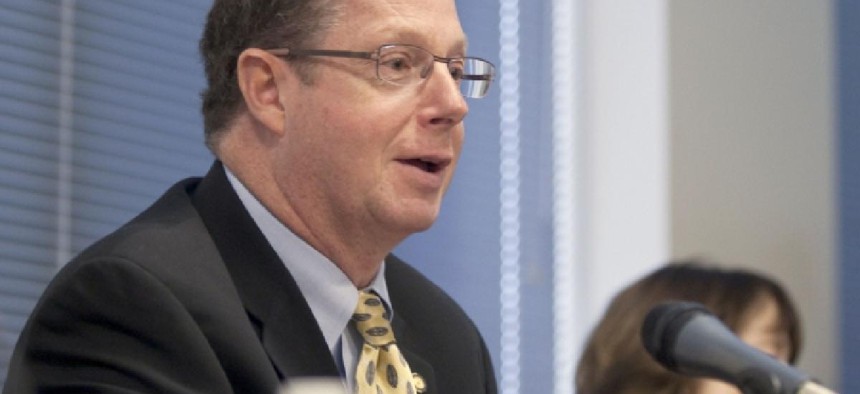 The House Appropriations Committee this week continued its slate of hearings with Wolf administration agency heads to delve deeper into what special funds various agencies have, how much is in the funds, what the funds are used for – and whether the special funds in question can be used to fill gaps in state revenue.
The debate over special funds in various state agencies goes back years, but became especially heated during the budget impasse that plagued state lawmakers as they worked to craft a balanced budget for FY 2017-2018 that also dealt with a $1.5 billion deficit leftover from FY 2016-2017.
While some labeled the special funds as "the shadow budget" or off-books finances able to be utilized to balance state books, the Wolf administration and House Democrats remained adamant that the funds were necessary in order to maintain already agreed-to commitments, ensure Pennsylvania was qualified for federal matching funds, and/or meet emergency funding needs.
Those claims, however, did not stop many conservative Republicans – especially those in the House – from trying to move those funds from the special accounts in order to either pay off the $1.5 billion deficit or bridge a $300 million gap that later plagued the balancing of the current fiscal year's budget.
While the final revenue package did give Gov. Tom Wolf authority to transfer $300 million of special fund money as he found prudent, many opposed to utilizing special funds to balance the General Fund continued to voice skepticism that such a large amount of money was actionable in the litany of special funds in Pennsylvania's state agencies.
Hearings being conducted by the House Appropriations Committee, weeks in advance of the traditional slate of budget hearings held by the Appropriations Committee in both the House and the Senate, are focused on various state agency budget requests following the governor's budget address.
According to House Appropriations Committee Majority Chairman Stan Saylor (R-York), the hearings are part of a necessary investigative act by the committee in the face of questions surrounding the special funds.
"We're looking to get a better understanding of how these funds function, how these funds are expended, and what revenue sources are utilized and why balances exist in these funds," he said. "During budget negotiations this year, many in the House had an interest in these funds and transferring those due to a downturn in revenue for our fiscal year in 2016-2017. As this committee digs into balances of the various funds, it's apparent there are many, many questions concerning the funds of the state."
The hearings this past week focused on funds within the Department of Community and Economic Development, the Department of Conservation and Natural Resources, and the Department of Environmental Protection. (A hearing was held in mid-December concerning special funds in the Pennsylvania Department of Transportation.)
During the hearings, questions from members, especially Republican committee members, centered around why some of the funds have such large balances that cannot be used for General Fund purposes and, if the balances are due to long turnaround periods for contracting, why the processes cannot be expedited to more accurately reflect truly uncommitted fund dollars.
According to the various agency heads, the reason for large balances in some of the funds is more complicated than it might first appear.
DCNR Secretary Cindy Adams Dunn told the committee on Thursday that some funds used for grants to municipalities to create local open spaces or trails are pre-committed, but ultimately get held up for a variety of reasons outside the department's control.
"There's construction seasons, (Department of) Labor and Industry processing, wetlands, earth moving, erosion sedimentation within the county," she said. "I think the reality is for these projects, to do them right, it takes time. There's a constant conveyor belt of projects moving – it's a system that works, but, at any given point in time, if you do a check on the funds you'll see balances. It could be the projects are in their third year, their second year, some are just contracted…so a snapshot you take today could look different tomorrow."
Discussing funds within DCED related to business and industrial financing, agency representatives on Wednesday said that having funds available, especially after grants have been approved but money not delivered, is important for the credibility of similar state economic development programs and the Commonwealth's ability to provide economic growth in potentially difficult financial times.
Reflecting back on $180 million in combined transfers from the Small Business First Fund and the Machinery and Equipment Loan Fund that were used to balance the General Fund in 2014, DCED Secretary Dennis Davin noted that action was especially devastating to these two funds, which get no tax dollars, but are funded through interest on loan repayments.
"We had to shut down the programs for a while until other funds came into the programs through repayments and other things. There were no appropriations for those particular programs at all," Davin said. "When that transfer was made, we lost credibility. The state of Pennsylvania lost credibility with manufacturers in the state of Pennsylvania that we made commitments to and we had to call back each one of those manufacturers and each one of those businesses and say the state of Pennsylvania is no longer good for the commitment that the state of Pennsylvania made."
DEP Secretary Patrick McDonnell noted the use of special funds in his department varies, but they are critical to the department's ongoing operations and leveraging federal matching funds.
"We rely on a number of special funds and restricted accounts within the department for day-to-day operations," he said. "I think one of the things you'll find is that none of those funds is typical. There is no such thing as a typical special fund and they each operate in their own way in terms of funding source, the things they can fund, what the cash flow looks like on a month-to-month and year-to-year basis."
Democrats, while understanding and appreciating the transparency motives behind the hearings, said that they felt the discussion was valuable in terms of showing the need to protect the money in the special funds.
"I think the conversation is always about what these special funds do and I think we have a difficulty when we don't tell our story," said Rep. Ed Gainey (D-Allegheny). "We have to tell a story, particularly the legislators, to let people know how these special funds work and the successes that come out of them. I think if we told the story a little better, particularly in listening to some of the comments (made during the hearings), I think that would debunk a lot of the things being said about what's going on with the special funds."
It's unclear how much special funds will ultimately play a role in the balancing of the current and coming budgets, but the process of crafting the next fiscal year's spending plan is currently scheduled to begin in earnest on Feb. 6, when Gov. Wolf will deliver his fourth budget address.
Jason Gottesman is the Harrisburg Bureau Chief of The PLS Reporter, a news website dedicated to covering Pennsylvania's government.