Elections
PA Rep. McClinton to reportedly launch PA-1 bid following Brady exit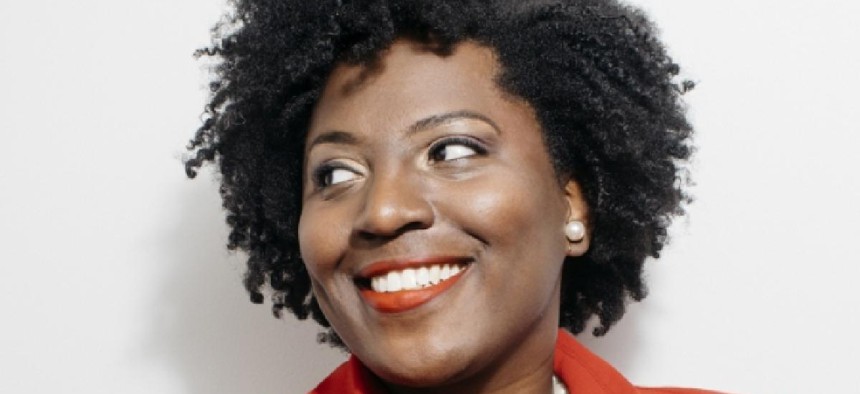 A bombshell announcement on Wednesday that U.S. Rep. Bob Brady would not seek another term in the 1st Congressional District has ginned up speculation that even more contenders would enter an already crowded Democratic primary.
Sources say that state Rep. Joanna McClinton is currently registering a Congressional PAC and will announce her candidacy within a matter of days. McClinton, a two-term legislator whose district covers Southwest Philly and parts of Delaware County, would be the first elected official to enter the race.
She will face off against former Philadelphia Deputy Mayor Nina Ahmad, pastor Michele Lawrence and former traffic court judge Willie Singletary, who have all already declared. Former Bright Hope Baptist minister Kevin Johnson also announced his bid just a day ago. And Philadelphia Deputy Mayor Rich Lazer, perennial candidate Lindy Li, and nonprofit director Omar Woodard have all previously said they were looking to take a shot at the district.
The feeding frenzy for Brady's seat is being complicated by the impending redraw of the state congressional maps, but political observers are confident that the Delaware County portion of the district will remain largely intact – if true, that would favor a bi-county incumbent like McClinton.
"If Joanna McClinton decides to run, she would be the overwhelming favorite to win," said Mustafa Rashed, a political consultant who has worked on a number of campaigns. "In the 'year of the woman,' she's extremely qualified and checks all the boxes: an attorney by training, a current elected official with a track record who represents parts of Delaware County, African American – and the right age to grow into seniority in DC."
A former public defender, McClinton served as chief counsel to state Sen. Anthony Williams before her successful initial bid for office. When former state Rep. Ron Waters was forced to step down from the 191st District in 2015 over a bribery scandal, McClinton ran for the vacated seat and won with Williams' support, and easily coasted to reelection the following year.
Brady's abrupt retirement sent the rumor mill spinning in Philadelphia, with a nonstop parade of names being floated by political insiders to replace the 10-term Congressman – including figures like City Council members Maria Quiñones-Sánchez and state Sen. Larry Farnese.
Farnese declined to comment when reached by phone. Sánchez denied the rumors, adding she hoped any successor to Brady's district – assuming it is not radically redrawn – would represent its numerous minority and low-income residents.
"The 1st Congressional District is a majority-minority district, home to nearly 130,000 Latinos," she wrote. "It is one of the poorest congressional districts in the country and needs an experienced and proven leader. The residents of this district deserve a substantive, competitive campaign, and I hope to hear from all candidates how they will prioritize the needs of our most vulnerable populations."